Russia banned from 2020 Olympics and 2022 World Cup over doping scandal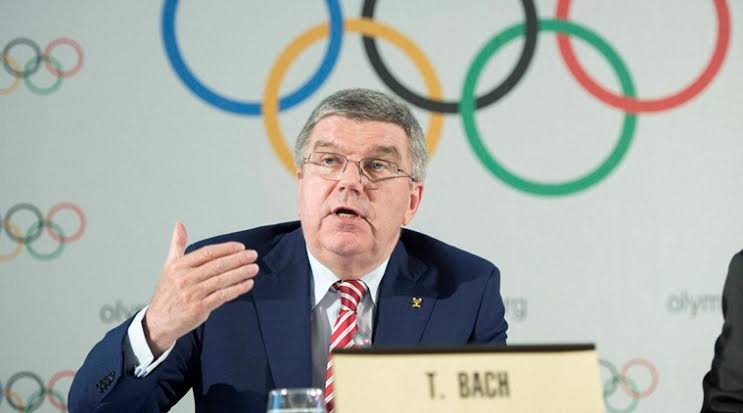 The World Anti-Doping Agency (WADA) has been handed 4 years ban on Russia from participating in all the major sporting events after the players have failed to get through the doping test on 09 December 2019. It means that the Russian Olympic team will not be able to participate in the Tokyo 2020 Olympics and Paralympics and football's 2022 World Cup in Qatar as well.
After not affiliating the country's state-sponsored doping scheme, the players will compete as unaffiliated athletes in the 2020 Tokyo Olympics. In PyeongChang, 168 Russians competed as Olympic Athletes from Russia.
After being banned from the 2018 Games, Russia initiated the Russian Anti-Doping Agency but the officials were caught earlier this year manipulating data from its Moscow anti-doping laboratory and misleading WADA investigators. Meanwhile, Thomas Bach, the president of the International Olympic Committee, has said the Olympic governing body must abide by WADA's decision.
Also Read: FINA Swimming World Cup 2019 Qatar, Schedule, Online Tickets and Results
"WADA must get tougher and impose the full restriction on Russian athlete participation in the Olympics that the rules allow. Only such a resolute response has a chance of getting Russia's attention, changing behavior, and protecting today's clean athletes who will compete in Tokyo, as well as future generations of athletes in Russia who deserve better than a cynical, weak response to the world's repeated calls for Russia to clean up its act" Bach said pertaining to Russia's ban from the 2020 Tokyo Olympics
Meanwhile, the Compliance Review Committee which is keeping a tab of the manipulated calculations of the Russian officials ahead of the 2020 Tokyo Olympics said that the "Moscow data are neither complete nor fully authentic," and there were "hundreds of presumptive adverse analytical findings". It has also been learned that someone attempted to implicate whistleblower Grigory Rodchenkov, the former director of the Moscow lab, by planting fabricated evidence in the data that he was involved in a scheme to extort money from athletes.
"Dr. Rodchenkov foresaw that Russia would manipulate laboratory data before disclosing it to authorities. The Russian gangster state continues to deploy a predictable and deplorable policy of deception, evidence-tampering and lying to cover up its crimes. The Kremlin must think the people of the world are idiots to believe this shameless and transparent stunt" Rodchenkov's lawyers Jim Walden and Avni Patel said in a statement last week.
Also Read: FIFA Club World Cup 2019, Qatar: History, Teams And Venues
Along with banning the national athletes of the national team from the 2020 Tokyo Olympics, the WADA has also decided on banning the presence of Russian officials in the events as well. During their ban tenure, Russia will be banned from all the major sporting events which come under the WADA code of conduct like Youth Olympic Games, Paralympics, world championships and other major sporting events.