Sports Monks Supports Qatar-based Sportspersons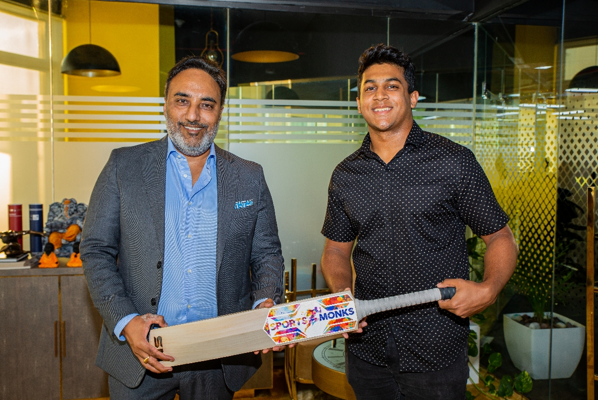 Sports Monks is a content curation and aggregation platform bringing the best sports news and information in Qatar to the world and vice-versa. The mission of Sports monks is to be the go-to information hub for all the sporting events and sports news from across the globe.
Through this portal, Sports monks aims to provide a collection of news and information to cater to Qatar's audience. It also aims at giving relevant information to all the visitors arriving in Qatar for the world cup regarding sporting events, venues, and projects Qatar as the world's best sporting destination.
The portal covers international and local sporting headlines, news, videos, and information regarding opinions, polls, and sporting events.
Some of the recent events in Qatar covered on this portal include Commercial Bank Qatar Masters, CHI Al Shaqab 2021, and Qatar Open Amateur Championship at the Doha Golf Course. Dr. Tejinder Singh, founder of Sports Monks, has taken the initiative to launch this platform and aims to motivate young minds who desire to pursue their career in sports. 
Speaking on his passion and enthusiasm for sports, Dr. Tejinder Singh said: "It has always played a vital role in my life. It is a thriving fervor that impels me to encourage the younger generation to reach their desired goals." In the photo below Dr. Singh is handing over a Sports Monks branded cricket bat as part of the overall sponsorship Sports Monks gave to 18-year-old cricketer, Kalith Amarasinghe, who is currently a student at Stafford Sri Lankan School in Doha.
Kalith is the school sports captain and has represented Qatar as a part of the Under-19 National cricket team at the ICC 2018 World cup qualifiers in Thailand. He was also adjudged as the emerging player of the Qatar schools cricket tournament in 2018. Kalith currently represents Qatar based Warriors Cricket Club in their A division team and also has toured Sri Lanka, Dubai and England representing Stallions Cricket Academy in Qatar.
Sports Monks will continue to support local sportsman and woman, who are excelling in their sport while bringing honor to their schools, organizations, community and the country.
Being a reliable source of sporting information in Qatar, Sports Monks is swift to update major tournaments on the portal and aims to help ambitious young athletes to strive in the right path by inspiring and providing adequate support for them.
Some of the upcoming events that will be covered on Sports monks include Tokyo Olympics and the FINA Marathon Swim World series in Doha.
You can catch all the live action and get updated via www.sportsmonks.com and on their social media platforms like Instagram, Facebook and Twitter.