Qatar Football Association Comes Up With a New Initiative Towards a Pollution-Free Qatar
In an effort to become the best league in Asia and also a dress rehearsal for the FIFA World Cup 2022, the Qatar Stars League is aiming to become the first carbon-neutral league in the world. The tournament will be seen as an experiment for the upcoming mega event in 2022. The tournament is also in line with the Qatar National Vision 2030.
It will be made possible by working to reduce carbon emissions in stadiums and sports facilities, applying the highest standards as well as best practices, in co-operation with the authorities concerned. The ownership of this tournament will be taken up by the Qatar Football Association. The initiative was announced after a Memorandum of Understanding (MoU) was signed by QSL CEO Hani Taleb Ballan and Chairman of the Board of Directors of Gulf Organization for Research and Development (GORD) Dr Yousef Alhorr on Monday. February 10.
Also Read: FIFA President Hails Qatar's Progress Towards Hosting FIFA World Cup 2022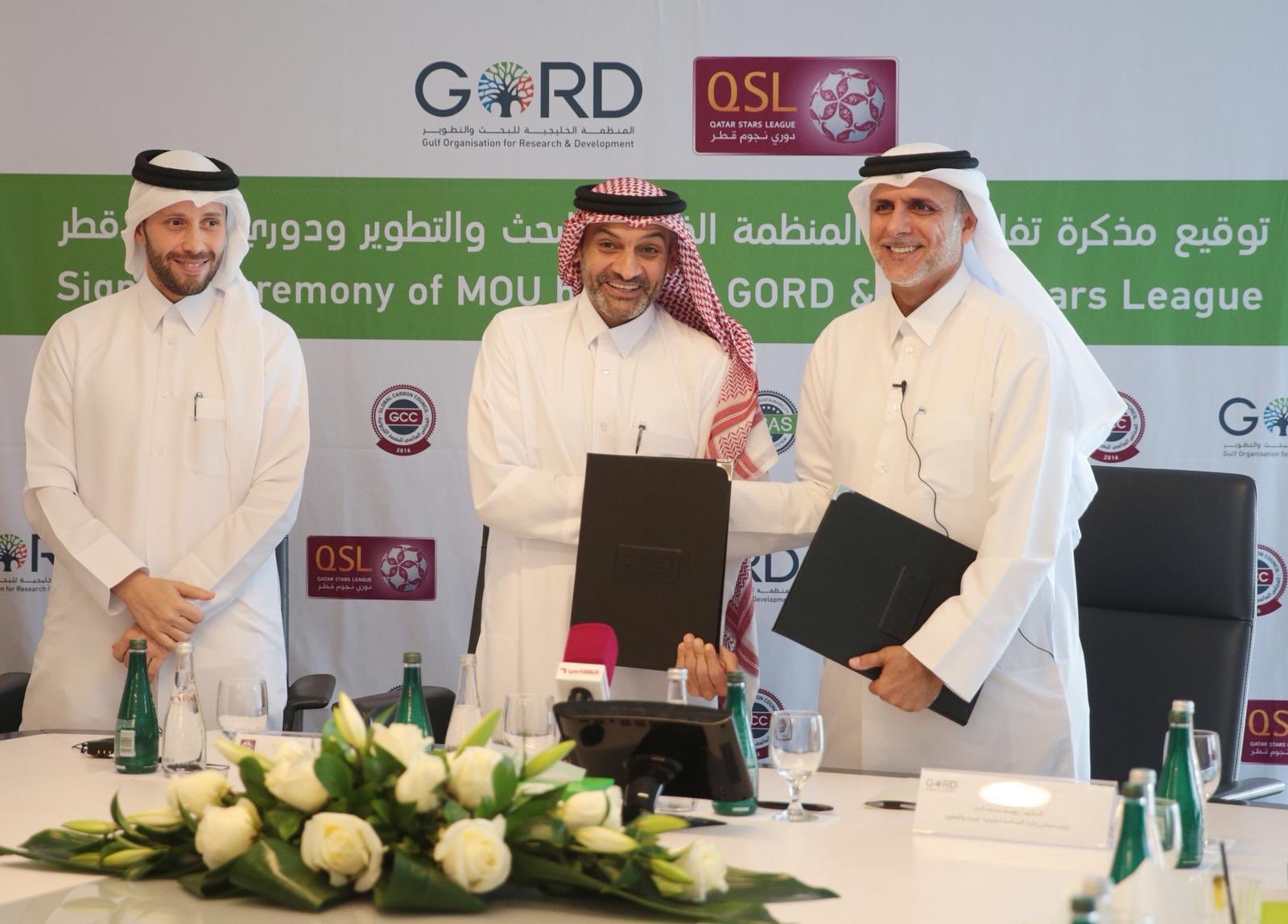 Both the leaders congratulate each other for coming together for a noble cause with an agenda of higher proportions. The MoU outlines co-operation in several fields to enhance activities aimed at combating climate change and promoting green initiatives that are environmental-friendly and the role Qatar Stars League can play in those aspects.
Qatar Stars League CEO praised the Board of Directors of GORD, headed by Dr Yousef and their efforts in promoting activities aimed at combating climate change, preserving the environment and promoting best practices of sustainability.
Also Read: National Sports Day: Qatar's Rise As a Sports Hub of the World
Meanwhile, Dr Yousef Alhorr board of Directors of GORD) said " "Sustainability, as we know, is no longer a passing trend. It is a pressing need of the day. Like other industries, the sports sector has also realized the immense potential green practices hold. Today, we are honored to collaborate with Qatar Stars League, and have no doubt in its transformative power.