Minister of Sports and Youth Crowns Winners of Qatar International Derby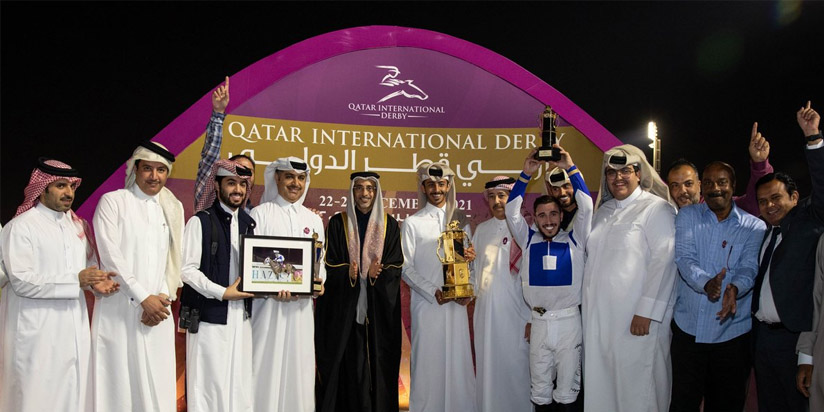 HE Minister of Sports and Youth Salah bin Ghanem Al Ali crowned Thursday the winners of the first places of the main round of the 22nd race of the two-day Qatar International Derby Festival, organized by the Qatar Racing and Equestrian Club (QREC) at Al Rayyan track.
Advisor to the QREC Chairman Sami Jassim Al Boenain confirmed that the Qatar Derby competition, which concluded today, was strong, exciting, and witnessed fierce competition between the participating horses in order to win titles, expressing his happiness with the victory of coach Jassem Al Ghazali in the Derby title with the horse (Saqr), which reflects the ability and development of the local coaches and their superiority over top foreign coaches.
Al Boenain stressed that the horses' performances in the Qatar Derby affirm that the big races of the current season will be strong, adding that the owners and trainers have prepared well for the competition, as the Qatar Derby is the first big QREC-organized race locally.
Source: QNA