Australian Open: Novak Djokovic registers 300th Grand Slam win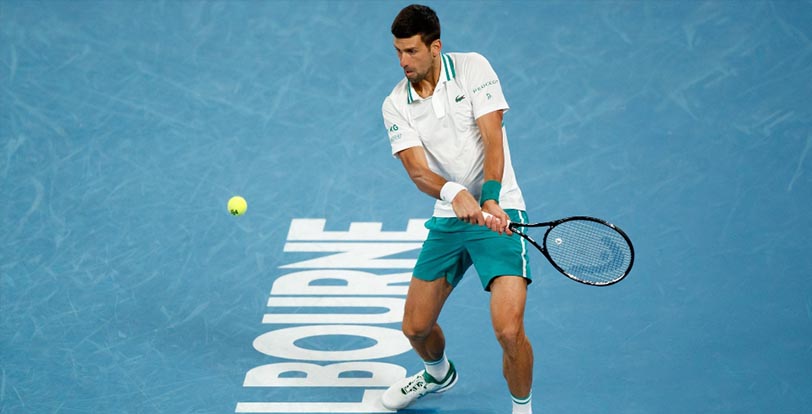 15 Feb 2021: Australian Open: Novak Djokovic registers 300th Grand Slam win

World number one Novak Djokovic defeated Milos Raonic in two hours and 56 minutes on Rod Laver Arena to book a spot in the Australian Open quarter-finals for the 12th time.

With 7-6 (7-4), 4-6, 6-1, 6-4 victory over Canadian number 14 seed, Djokovic went on to record his 300th win at Grand Slams.
Here is more on the same.

Fact: Djokovic only behind Federer in terms of Grand Slam wins
Djokovic became only the second man after Roger Federer to record 300 match wins at the four Grand Slam championships (300-45). In the Open Era, only Federer has won more matches (362-59) than Djokovic.
Djokovic: Djokovic struck 41 winners, including 10 aces
Djokovic showed few signs of the abdominal muscle injury that he picked up in his third-round victory over 27th seed Taylor Fritz earlier.
Meanwhile, the former struck 41 winners, including 10 aces to outclass Raonic.

With this, Djokovic improves to a 12-0 ATP head-to-head record against the Canadian, who also struck as many as 26 aces in the match.
Source: https://www.newsbytesapp.com/news/sports/novak-djokovic-registers-300th-grand-slam-win/story