Al Khelaifi: Qatar ExxonMobil Open is New Challenge for QTF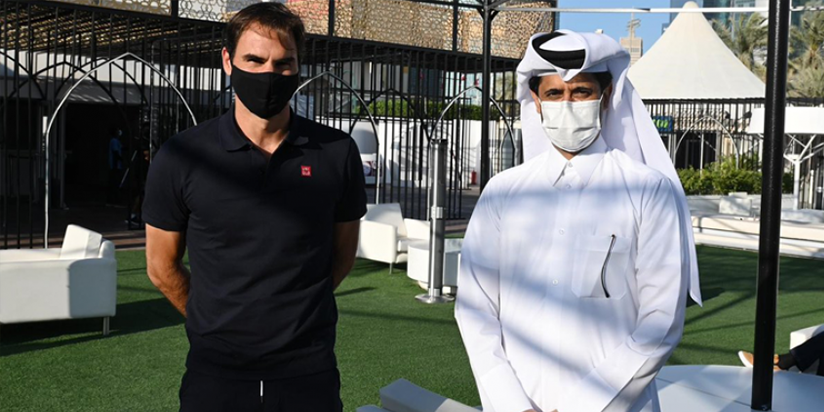 HE President of the Qatar Tennis, Squash, and Badminton Federation (QTF) Nasser bin Ghanim Al Khelaifi said that the 29th Qatar ExxonMobil Open, which kicked off Monday, is a new challenge for the organizing committee after the success of the Qatar Total Open.
In a statement on Monday on the sidelines of the start of the main round of the tournament, Al Khelaifi underscored that the State of Qatar looks forward to achieving accomplishments at all levels, point out that the QTF committees along with the assisting authorities are determined to ensure the success of Qatar ExxonMobil Open, which is organized few days after the Qatar Total Open.
QTF President stated that for the first time, Doha host the Qatar Total Open women's tournament and Qatar ExxonMobil Open men's championships in two consecutive weeks, due to the precautionary measures that the world is witnessing due to the coronavirus (COVID-19), as Qatar ExxonMobil Open was often held in January and Qatar Total Open was usually organized in mid-February.
Al Khelaifi praised the competitions of the first day of the Qatar ExxonMobil Open, saying that the tournament began strong and will continue so with the appearance of the Swiss legend Roger Federer, who will start in the second round along with the top seeders.
Petra Kvitova of the Czech Republic defeated Spain's Garbine Muguruza 6-2, 6-1 to win the Qatar Total Open.
(QNA)