Tyrese Haliburton Takes on Buddy Hield's Trade Rumors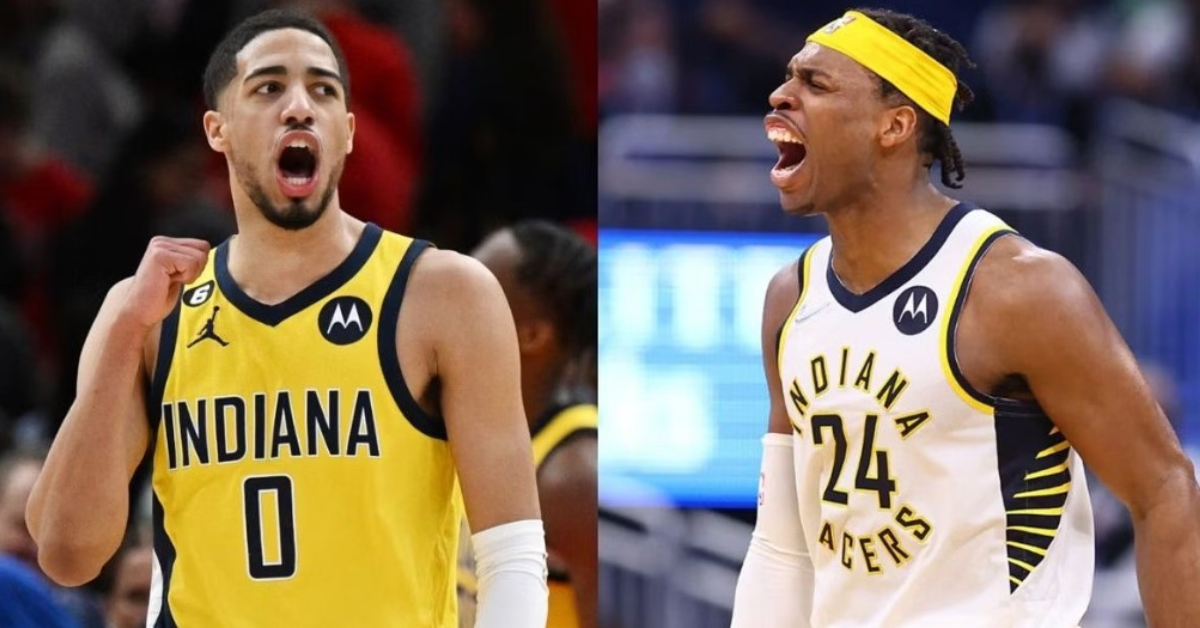 Tyrese Haliburton Perspective on Buddy Hield's Rumored Magic Trade
Tyrese Haliburton, a prominent player of the Indiana Pacers, opens up about the swirling rumors concerning his teammate Buddy Hield's possible trade to the Orlando Magic. In a recent NBA 2K live stream, Haliburton addresses the trade speculation and expresses his confidence that Hield will remain with the Pacers for the upcoming season.
Having shared the court with Hield since their days with the Sacramento Kings, Haliburton provides unique insights into their camaraderie and the chemistry they've developed as teammates. Their journey together continued when both players were traded to the Indiana Pacers as part of the Domantas Sabonis deal.
The trade buzz surrounding Buddy Hield has intensified due to failed contract extension negotiations between Hield and the Pacers. As reported by Shams Charania of The Athletic, Hield's agents have been actively exploring potential trade options. With the sharpshooting guard set to become an unrestricted free agent after the final year of his current contract, the uncertainty surrounding his future in Indiana looms large.
Buddy Hield has earned a reputation as one of the NBA's premier three-point shooters, showcasing his skills by consistently making deep shots. His impressive statistics from the previous season include averaging 16.8 points, 5.0 rebounds, 2.8 assists, and 1.2 steals per game, making him a valuable asset to the Pacers. Hield's ability to sink three-pointers at an impressive 42.5% shooting percentage from beyond the arc adds significant firepower to the team.
Tyrese Haliburton's comments provide fans with a glimpse into the behind-the-scenes dynamics of the NBA, shedding light on the negotiations, speculations, and camaraderie that define the league. As the trade saga unfolds, Haliburton's perspective adds depth to the ongoing story of Buddy Hield's future in Indiana.
For More Related Updates Visit Our Official Website
By- Sahiba Suri