Toronto Raptors win the NBA Finals 2019, Defeating the Golden State Warriors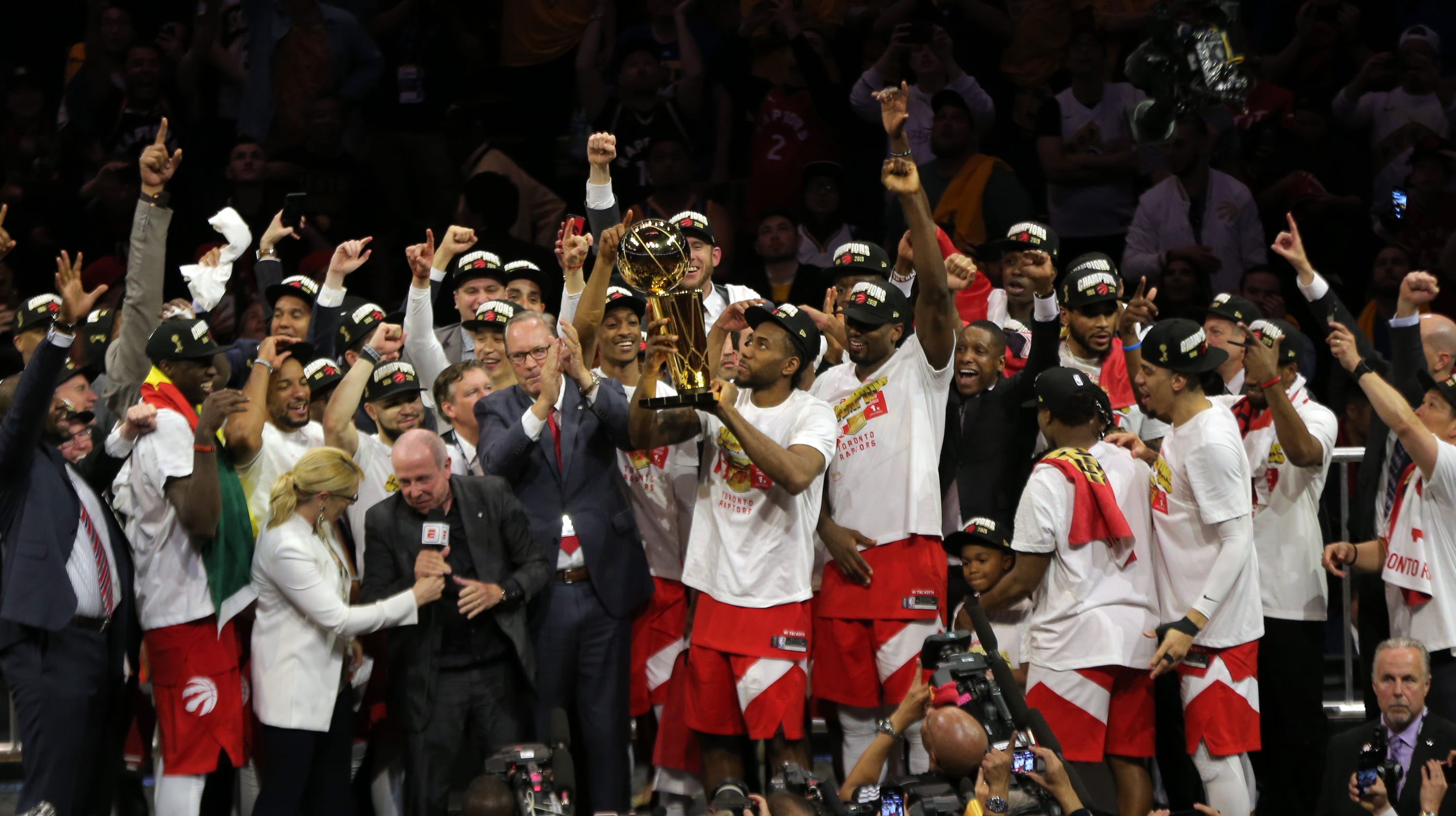 Toronto Raptors created history, winning the NBA Finals after an emphatic win in Game 6, piling up 114 points to the 110 put up by the Warriors in yet another close finish. This is the first major title for the Raptors and the first NBA Championship for any team from Canada in any big American sports league ever since the 1993 World Series was won by the Toronto Blue Jays.
Kawhi Leonard scored 22 points in the game with 3 assists and 6 rebounds. He won the MVP for only the second time, joining an elite list comprising of LeBron James and Kareem Abdul-Jabbar to win MVP for multiple teams. Kawhi Leonard put up three stunning free throws to lock the title which he had previously won for the San Antonio Spurs who sold him to the Toronto Raptors only the previous summer.
Game 6 was not bereft of drama with Klay Thompson coming off early with a knee injury and Danny Green had an expensive turnover with just 10 seconds on the clock which led to one final hope for the Golden State Warriors. Stephen Curry could not close out on a three pointer. The Warriors then got into a timeout without any timeouts remaining which turned out to be a foul. Kawhi Leonard easily converted the free throw and he was again fouled, which led to a video review and two additional free throws which he successfully converted once again.
Kyle Lowry impressed with his performance for the Raptors, scoring three pointers thrice in his first four attempts to get the lead early on. He finished with 15 points in the first quarter and eventually scored 26 points with 10 assists and 7 rebounds. The series may have taken an interesting turn even further in case the Warriors had not lost their key man Kevin Durant to an injury in Game 5 or even if Klay Thompson did not pick up an injury in Game 6. However, all said and done, the Toronto Raptors put up a great performance, winning their first ever NBA Championship with gusto.