Michael Jordan's 1992 Olympic Practice Jersey up for Auction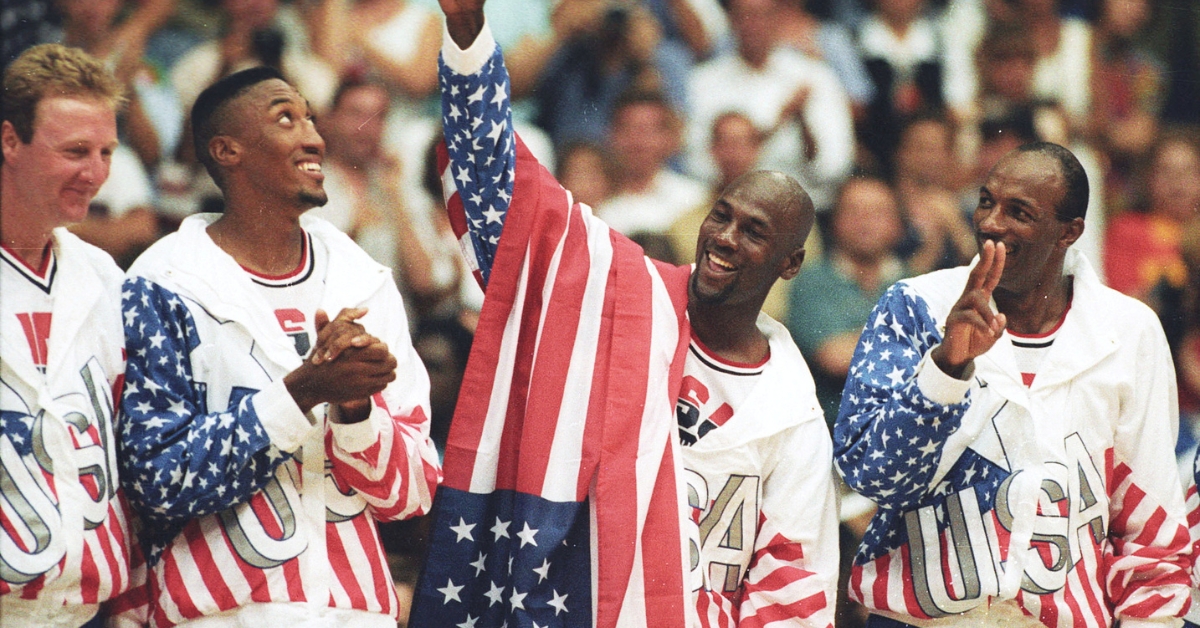 A sweat-stained jersey worn by U.S. basketball legend Michael Jordan in a practice session at the 1992 Olympic Games will hit the auction block in Los Angeles in June, estimated to sell at between $400,000 and $600,000.
The white jersey with red, white and blue trim and 'USA Basketball' on the front is signed by Jordan and will be auctioned as part of a "Sports Legends" collection of sports memorabilia and collectibles June 23-25.
The U.S. basketball "Dream Team" who played at those Olympics – when professional NBA players were first allowed to compete – brought together some of the best players of all time, including Jordan, Larry Bird and Magic Johnson. The U.S. easily won the gold medal in Barcelona.
All of the proceeds from the auctioned Jordan collection will be donated to benefit a center for women and children's health in Nairobi, Kenya, said Julien's Gallery Director Kody Frederick.
Other lots being offered at auction include a grass-stained soccer jersey worn by Brazil soccer legend Pele in 1971 and items from basketball star Kobe Bryant, boxer Floyd Mayweather, soccer star Diego Maradona, baseball legend Babe Ruth and tennis star Rafael Nadal.
Source:- Reuter