LeBron's 21st Season: Dedication to Bronny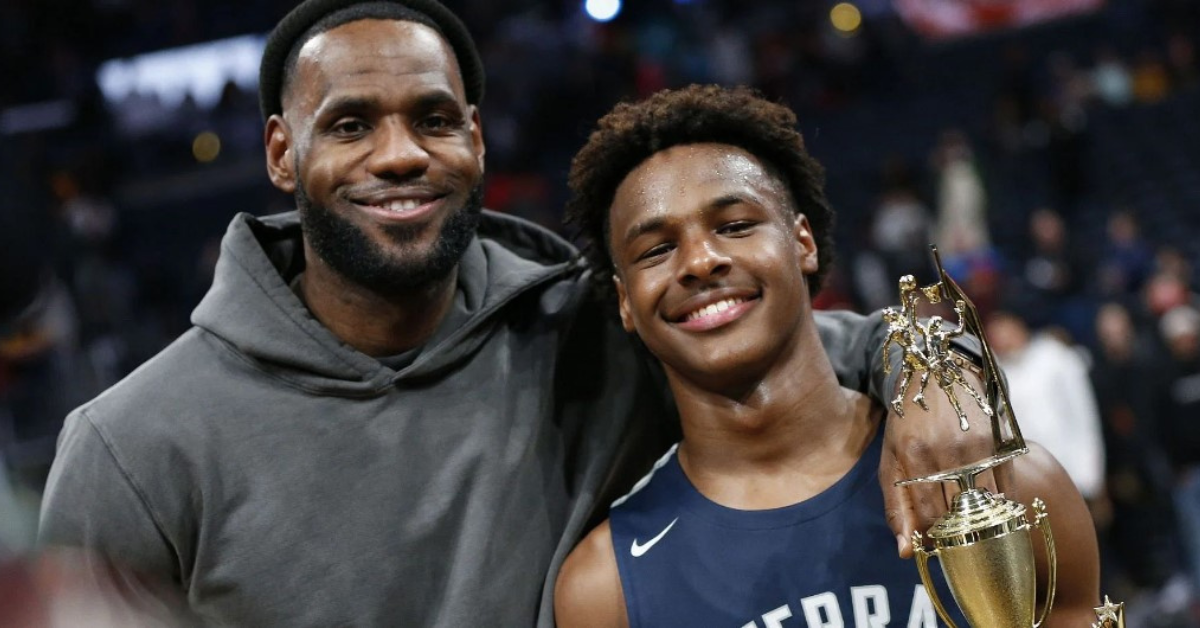 LeBron's 21st Season: Dedication to Bronny
As the NBA preseason approaches, basketball fans around the world eagerly anticipate LeBron James' return to the hardwood with the LA Lakers. The legendary player, the all-time scoring leader in the league, is set to embark on his remarkable 21st season, and he's leaving no doubt that he's ready to make an impact. In a recent Instagram post featuring a compilation video of himself and his Lakers teammates during media day, LeBron declared, "BACK AT IT!!"
While the excitement builds for the upcoming season, LeBron James is also facing real-life challenges. Earlier this summer, his son Bronny experienced a cardiac arrest, causing deep concern for the James family. Fortunately, after undergoing surgery, Bronny is on the path to recovery and is expected to return to the basketball court soon. In a touching gesture of love and dedication, LeBron announced that he will dedicate his 21st season to his son.
As LeBron James enters his 21st season, basketball enthusiasts and analysts alike wonder what to expect from the ageless superstar. Despite being one of the oldest players in the NBA, James continues to defy the passage of time with his exceptional performances on the court. While there were slight indications of his game slowing down last season, he still put up numbers reminiscent of his younger days in the league. This enduring excellence sets LeBron James apart from his peers.
Most basketball legends, including Michael Jordan, typically experience a decline in their skills during the latter stages of their careers. However, LeBron remains an exception, consistently playing at an elite level even as he approaches two decades in the league. His dedication to fitness and conditioning is evident as he turns 39 years old in December, maintaining his physique and performance.
In the previous season, LeBron averaged an impressive 28.9 points, 8.3 rebounds, and 6.9 assists per game. These statistics were remarkably similar to his numbers during his early career with the Cleveland Cavaliers. Given his current physical condition, it's entirely plausible that he could replicate similar stats in the upcoming season. However, LeBron's focus extends beyond individual achievements.
LeBron James has consistently expressed his desire for Anthony Davis to assume a leadership role within the LA Lakers, even as he continues to play for the team. The 2023-24 season presents an opportunity for AD to take the reins and lead the Lakers to success. While this transition remains uncertain, it may lead to a gradual decline in LeBron's statistical output. Nonetheless, any potential decline is not expected to be dramatic, given LeBron's enduring skills and adaptability.
As LeBron James dedicates his 21st season to his son and continues to inspire with his on-court performances, the basketball world eagerly awaits what the future holds. Whether he maintains his remarkable stats or passes the torch to Anthony Davis, one thing remains certain: LeBron's impact on the game and his legacy as one of the greatest players in NBA history are destined to endure for years to come.
For More Related Updates Visit Our Official Website
By- Sahiba Suri