Kawhi Leonard's Hilarious Response to NBA Expectations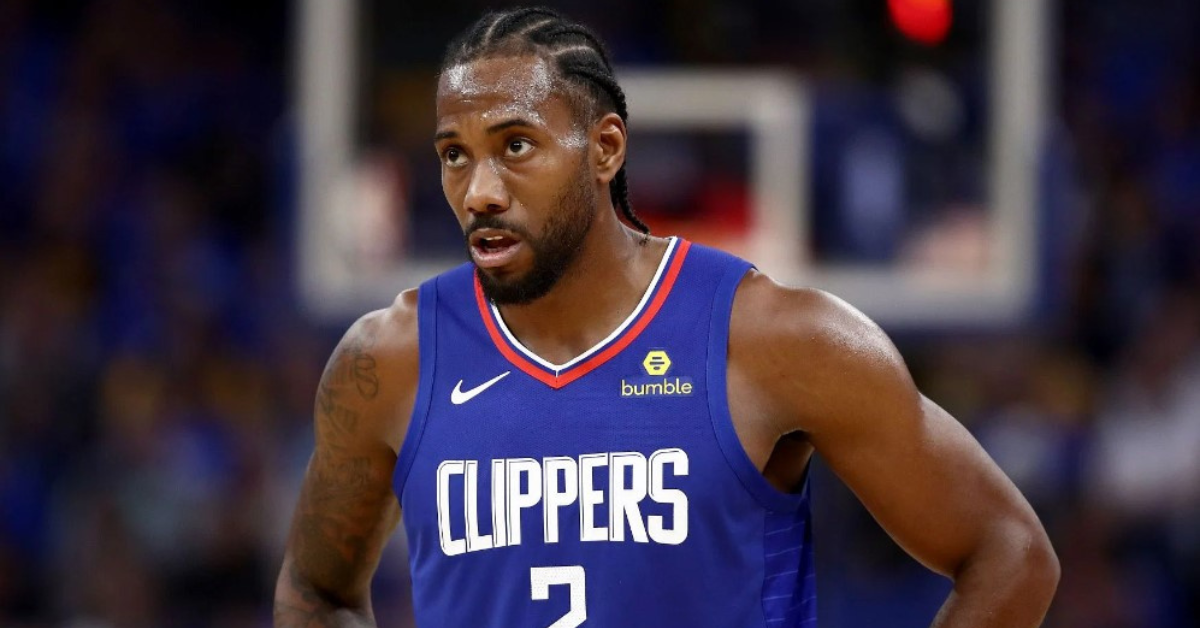 Kawhi Leonard's Hilarious Response to NBA Expectations
The Los Angeles Clippers are gearing up for what promises to be a thrilling 2023-24 NBA season, with superstar Kawhi Leonard at the helm. After finishing 5th in the NBA Western Conference standings in the previous season, the Clippers are poised to make a strong comeback with a healthier lineup and high expectations.
Kawhi Leonard, a two-time NBA champion with the San Antonio Spurs and the Toronto Raptors, is no stranger to leading teams to victory. In the 2022-23 season, he showcased his exceptional skills by averaging 23.8 points, 6.5 rebounds, 3.9 assists, and 1.4 steals per game.
When asked about his expectations for the upcoming season, Leonard expressed his enthusiasm, saying, "I'm in my grocery/corner store bag. Giving people what they want and need!" This statement reflects his determination to deliver outstanding performances and fulfill the fans' expectations.
Leonard's performance in the upcoming season is of significant importance, not only for the Clippers but also for his own career. With the opportunity to secure a lucrative player extension beyond the 2024-25 season, Leonard is expected to give his all and potentially play more games to bolster his case for a Supermax deal.
While basketball is undoubtedly a team sport, Leonard has a strong supporting cast around him, making the Clippers a formidable contender in the stacked NBA Western Conference. Alongside Leonard, the Clippers boast the talents of Paul George, creating a dynamic duo that can compete with the best in the league.
Additionally, the Clippers made a significant acquisition by signing Russell Westbrook mid-season. Westbrook, a triple-double king, joined the team on a two-year deal worth just $7.8 million, a bargain considering his star status. His presence on the roster adds another layer of depth and talent to the Clippers, elevating their chances of success in the upcoming season.
Westbrook's role will be critical to the Clippers' campaign, as his ability to contribute in various aspects of the game, including scoring, rebounding, and playmaking, can be a game-changer. Leonard recognizes Westbrook's value to the team and is optimistic about the impact he can make.
As the 2023-24 NBA season approaches, the Clippers and their fans have every reason to be excited. With Kawhi Leonard leading the charge, a strong supporting cast, and the addition of Russell Westbrook, the team aims to compete at the highest level and make a deep playoff run. Leonard's commitment to delivering exceptional performances reflects his determination to bring success to the Clippers and potentially secure a lucrative contract extension. NBA enthusiasts eagerly await the season's tip-off to witness the Clippers' quest for greatness.
For More Related Updates Visit Our Official Website
By- Sahiba Suri