"Harden may be the greatest offensive player ever": Houston Rockets GM Daryl Morey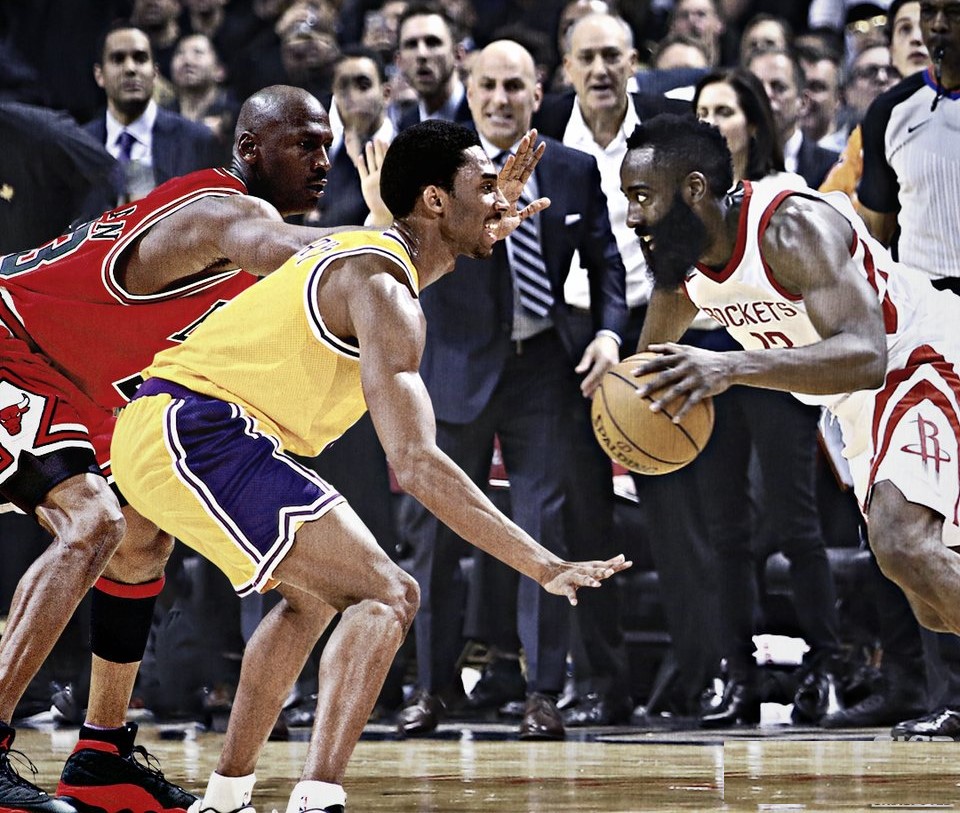 A couple nights ago, Houston Rockets beat Golden State Warriors. Yes, the Warriors had all 4 All-Stars. Yes, James Harden was incredible. With the score tied with 20sec. left in OT and the Rockets down by 2, James Harden hit a three with two defenders converging on him to give Houston a 1pt lead and eventually win the game. Daryl Morey, Houston GM later said James may be the best offensive player of all time.
Granted that Harden is averaging 40pts for his last 11 games and is shooting at a high level of accuracy, I respectfully disagree with Morey. People are saying he beat a team as stacked as the Warriors. Harden wouldn't have been able to beat the Warriors if not for Clint Capela's double-double. Austin Rivers' threes were critical in tying the game in regulation. It was a team effort. So, let's not get carried away by one win. A few weeks ago, Rockets were 14th in the league. Because Harden had a great month of December, and the Western Conference is all weird this season, they are now on the 4th spot. This is not what the greatest offensive player's team looks like in the standings.
Then there are those people that just use stats to justify everything. Harden has 11 consecutive games scoring 30+ points and is averaging 40pts for those games. That has been done before by Michael Jordan and Kobe Bryant. He is averaging 32.5ppg for the season and is 3ppg clear of 2nd place. Guess what? Kobe averaged 35 for an entire season once. Mike averaged 37 for an entire season once.
James Harden has 2 stock moves that he uses – and one of them is traveling to create space. Why the refs don't call those travels is beyond me. Mike and Kobe never resorted to such measures. They were pure scorers.
Harden plays in the no-hand check era. Mike played in the hand check era and Kobe spent half his career in the hand check era. The centers back in the day were not some lightweight European centers that Harden plays against. The centers were physical and would punish you if you went to the rim. That's not even close.
Mike and Kobe both played at the same level n the playoffs and won 6 and 4 championships respectively. Harden reached the NBA Finals once and he had KD and Russ to help him. All his other playoff moments include defeats and he comes up short.
Mike and Kobe were relentless and had a 'never give up' attitude. They were the most committed players in the league. Magic Johnson publicly stated that Kobe was the best 'practice player' in Lakers history. Harden was traded to the Rockets because the owner did not think he was committed enough to the cause.
I won't even talk about his defense. MJ and Kobe made All-Defensive teams multiple times. Their athleticism and his are not even comparable.
Morey's comments are good for hyping the team up, but when it comes to the greatest offensive players, Harden is not even in the conversation.