Giannis Antetokounmpo undergoes knee surgery and could miss FIBA World Cup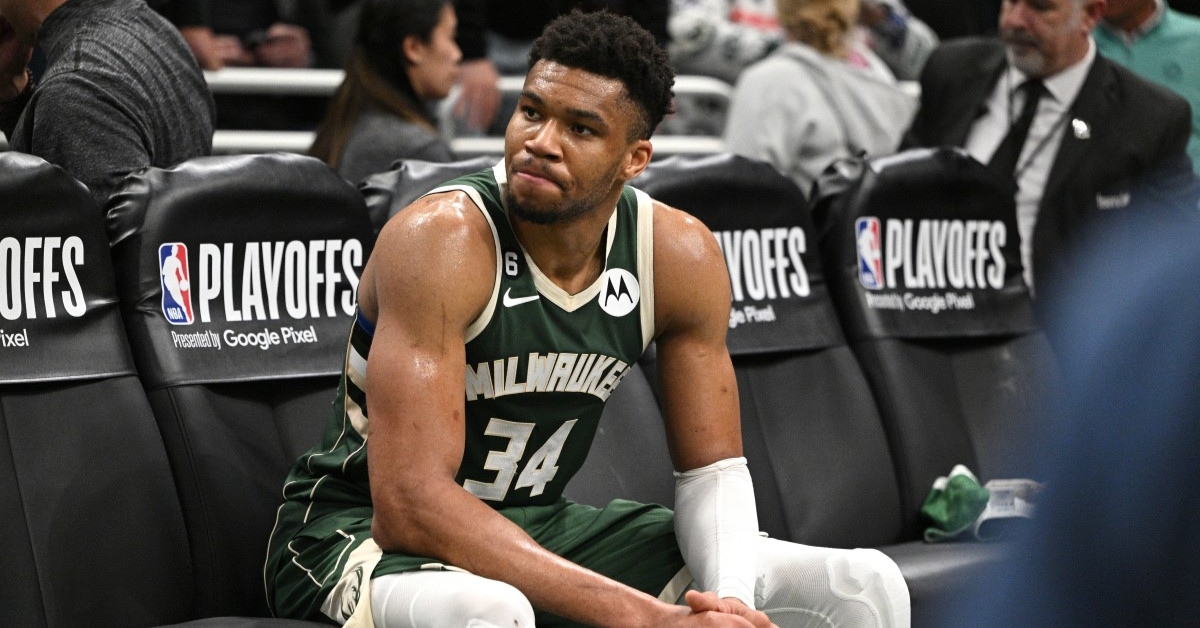 NBA and Milwaukee Bucks star Giannis Antetokounmpo has undergone a knee procedure and could miss the FIBA World Cup.
The two-time MVP suffered injury issues during his team's first round playoff loss to the Miami Heat and was then struggling with a new knee issue in the run-up to the FIBA World Cup, which he was due to play with Greece.
Shams Charania, Joe Vardon and Eric Nehm had all published that the Greek star underwent arthroscopic surgery to clean up his knee two weeks ago.
Adrian Griffin, the Bucks' new head coach, has now confirmed during the NBA Summer League that the player did require an operation.
"He had a routine surgery on his left knee and it went great," Griffin said.
"Everything went as planned and we expect him back ready to go in training camp."
Giannis Antetokounmpo's injury is bad news for Greece
That, however, is bad news for Greece, as they could be without their superstar for the FIBA World Cup, which will be held in the Philippines, Japan and Indonesia between August 25 and September 10.
There, they are in the same group as Team USA, which will be coached by Steve Kerr.
Across the past four seasons, Antetokounmpo has suffered knee, ankle and back injuries.