Caitlin Clark's Boyfriend: Connor McCaffery's Journey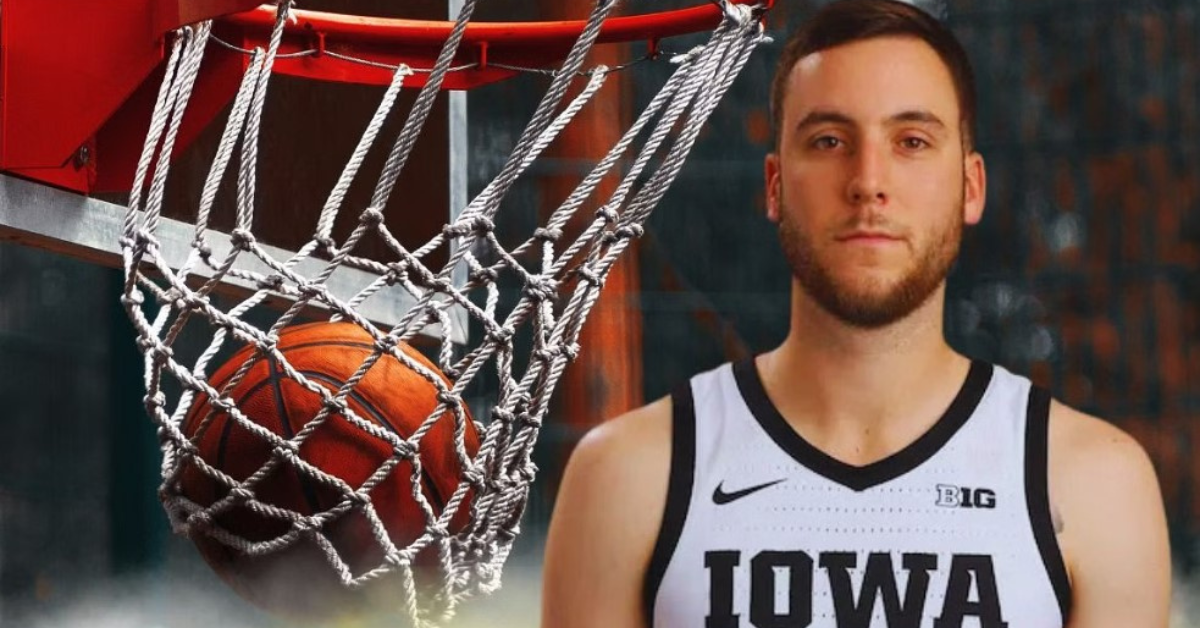 Caitlin Clark's Boyfriend Revealed: Iowa Superstar Shares Moments with Connor McCaffery
Caitlin Clark, the sensational women's NCAA basketball player, took the sports world by storm with her remarkable performance in the NCAA March Madness Tournament. While she and the University of Iowa couldn't clinch an NCAA title, their clash against LSU, led by Angel Reese, broke women's NCAA basketball viewership records.
As fans eagerly await the 2023-24 college basketball season, one question has been on everyone's minds: Who is Caitlin Clark's boyfriend, Connor McCaffery?
This query has been trending recently, sparked by a photo Caitlin Clark shared on her Instagram story with the caption 'bf day,' indicating that Connor McCaffery holds a special place in her life. This isn't the first time the two have been linked; six weeks ago, Clark shared a photo of them together at the end of the summer.
While many couples prominently display their significant other's name or a special date in their Instagram bios, Caitlin and Connor have chosen a more discreet approach. However, their relationship was seemingly confirmed when McCaffery responded to the photo in the comments with a simple, "U CUTE."
For Iowa Hawkeye fans, Connor McCaffery is a familiar name. The 25-year-old McCaffery is a former Hawkeye himself, concluding his six-season journey with the program last year.
What might come as a surprise to many fans is that Connor McCaffery, apart from his basketball background, is now making a name for himself in the NBA.
Connor McCaffery's journey has taken an exciting turn. While he once aimed to go pro in either the NBA or MLB during his college days, his career path has now led him to the NBA in a different capacity.
After the Iowa Hawkeyes were eliminated from the NCAA March Madness tournament, Caitlin Clark's boyfriend, Connor McCaffery, secured a position in the NBA. In an interview with media outlets, including the Des Moines Register, McCaffery shared insights into his new role with the Indiana Pacers, marking the beginning of his coaching journey.
He stated, "I'll play dummy defense, run the scout team, help coaches on film stuff, help on video projects if they need, scouting reports if they need. It's kind of all-hands on deck, whatever you're asked to do, be ready to do it."
For McCaffery, this NBA job represents an entry point into the world of coaching, and he's determined to work hard and climb the ranks. He expressed his aspirations, saying, "It's a way in. It's an entry-level job. You've got to work hard and work your way up. That's obviously what I want to do."
As Caitlin Clark continues to shine on the basketball court, Connor McCaffery embarks on an exciting new career path in the NBA. With the support of each other and their shared passion for sports, both Clark and McCaffery are set to have a significant year ahead.
In conclusion, the revelation of Caitlin Clark's boyfriend, Connor McCaffery, adds an intriguing dimension to the story of these two young athletes. As they pursue their respective careers in basketball and coaching, fans will undoubtedly be following their journey with great interest and enthusiasm.
For More Related Updates Visit Our Official Website
By- Sahiba Suri