2019 NBA Free Agency Rumours: Kawhi Leonard signing with Lakers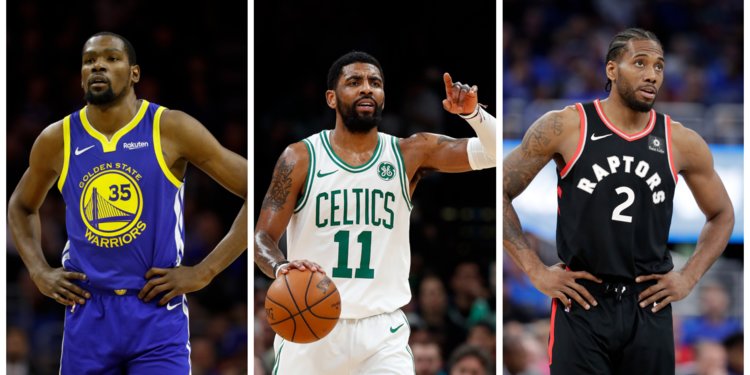 NBA trades 2019 will get off to a start soon and there is already speculation in the air about some exciting NBA rumours. There are several NBA free agency 2019 deals that may be a fixture of this trade market and going by the NBA free agency tracker for this year, Kawhi Leonard may be the biggest star snagged by the Los Angeles Lakers.
The latest NBA news reports suggest that the free agency announcement for Leonard will go past some more days. The star's friend Chris Carter has reportedly stated that Leonard has already met officials from teams like the Clippers and Raptors along with the Lakers. The Knicks have chosen not to meet him on this week and are emphasizing on signing up other attractive free agents post missing Kevin Durant.
The Lakers and Clippers can both offer a $140 million four-year deal to Kawhi Leonard while the Raptors may offer somewhere in the vicinity of $190 million and 5 years. The Lakers already have $32 million to sign up a free agent after the $4 million trade kicker was waived by Anthony Davis and the trades of Isaac Bonga, Moritz Wagner and Jemerrio Jones.
If Kawhi does sign up for the Lakers, they will have a dream team up front of Leonard, Anthony Davis and LeBron James. Some feel that the advantage for Kawhi Leonard would be playing in this dream team, feeding off the other big two and living out a galactico dream in a manner of speaking. Others, however, feel that he wants to do his own thing and may not be inclined towards the Lakers in terms of his persona. He wishes to be champion multiple times and hence he may not wish to join a team which is already super established. His lifestyle also does not support the constant attention, cameras, spotlight and celebrity associations.
However, the Lakers are persuasive, going by the way they landed LeBron James and Anthony Davis. However, Leonard may not always be the best fit for the Lakers since that superstar team is built around LeBron James and he will always have to settle for the third spot after Davis. With Kevin Durant no longer with the Warriors, he may not be good in a super team. He can always look at leading the Clippers or Raptors to an NBA title. Both teams would emphasize on him as the leading star and the environment would be calmer and without any pressure.
It remains to be seen what Kawhi Leonard ultimately does- whether he signs up for the Lakers, creating an all-star team or whether he chooses to stay with the Raptors for another shot at NBA glory. He may also choose the Clippers if he fancies a better environment there.