Thomas Tuchel, speaking to bundesliga.com, shared insights into Bayern Munich's areas for improvement as they prepare for the upcoming Bundesliga title defense.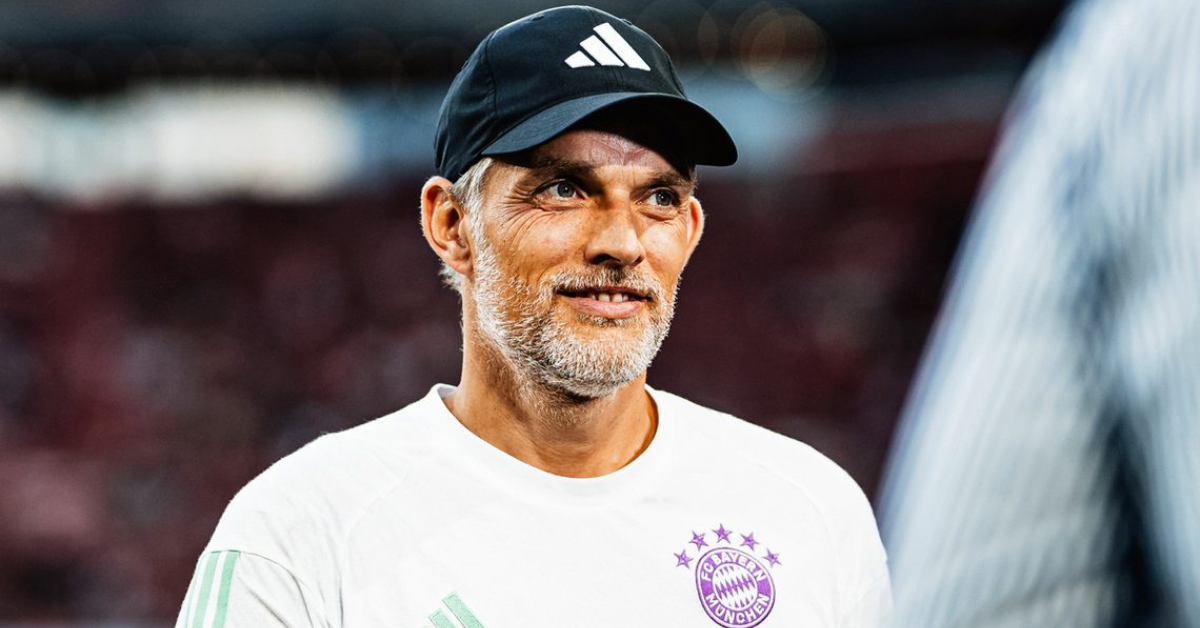 Having assumed control from Julian Nagelsmann in April, Tuchel guided Bayern to their 11th consecutive Bundesliga championship, narrowly surpassing Borussia Dortmund on goal difference in a thrilling season finale. Following his inaugural pre-season with the team, the 49-year-old coach is acutely aware of the necessary adjustments required to prevent another tense title race.
Note: This interview took place before the acquisition of Harry Kane and the 2023/24 Supercup.
bundesliga.com: Reflecting on the past season's climactic conclusion, it must have been an intense run-in. How did it feel securing your first Bundesliga title?
Thomas Tuchel: "It brought immense relief, I must admit. It seemed like we had relinquished control before the final matchday due to our defeat against Leipzig at home, placing everything at risk. Yet, fortune smiled upon us, and with the assistance of Mainz, we managed to reclaim our advantage. The moment was incredibly satisfying due to the tension and unforeseen nature of it all. Undoubtedly, such circumstances evoke stronger emotions compared to leading comfortably with the title already secured. However, overall, our performance fell short of our expectations. Our consistency and energy levels were insufficient. We struggled to transmit our energy from the pitch to the spectators. To meet our standards and achieve satisfaction, we must enhance this aspect."
bundesliga.com: How did you approach the team when reconvening for pre-season? What ethos or framework do you aim to instill within the squad?
Tuchel: "For me, the framework naturally evolves in accordance with the players' talents and attributes, in combination with the squad's composition. Stepping into a season during April was somewhat unusual, compounded by the fact that the team was competing for virtually all titles. This timing posed a unique challenge. Presently, we enjoy the advantage of deep insights into the players' capabilities. Consequently, we swiftly established our gameplay principles through nearly every training session. We adhere to our well-defined concepts for fostering automatisms, cultivating the style of play, and reinforcing playing principles. This approach aligns with the team's current needs, offering stability and guidance concerning what actions to undertake, what to avoid, and where enhancements are requisite. Thus, our present focus revolves around this approach, initiated soon after the commencement of training."
bundesliga.com: What attributes do you anticipate from your squad on the field? Which footballing style do you aim to embody and advocate for?
Tuchel: "In essence, I desire a quicker pace of play, heightened fluidity in our overall game, an increased attacking fluidity, and the ability to seize control in the opponent's half, thereby minimizing threats near our goal. Our objective is to implement an active style, characterized by calculated risks in the final third while retaining a secure and dominant posture in the midfield and defense. In simpler terms, we aspire to launch offensive initiatives, consistently generating opportunities, all while defending collectively. Possession alone holds limited value; our approach encapsulates all facets of the game. What was also lacking, in my view, was a certain resilience, a palpable spirit that resonates with spectators – the conviction that the team battles as one, surmounting obstacles and adversity together within a match. This facet was absent. Our resolve must toughen, and we must bolster our readiness for demanding moments. Clearly, there is a considerable amount on our agenda."
Please note that this response is a paraphrased version of the original text, maintaining the key ideas and concepts while rephrasing the sentences.
By- Sahiba Suri