Real Madrid conducted their final training session before their match against Juventus at the Camping World Stadium in Orlando.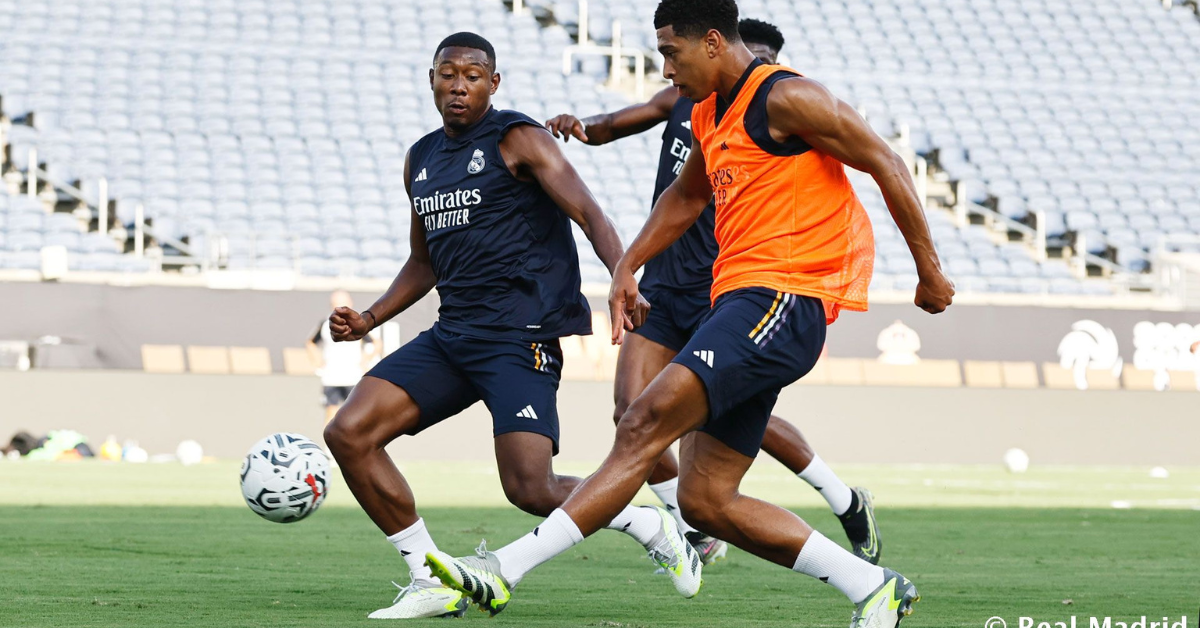 The session took place as part of their pre-season preparations, with Ancelotti's team gearing up for their fourth game.
The training began with an endurance run and sprints, followed by various rondos, pressing, and ball circulation drills. To wrap up the session, the squad engaged in a small-sided game to sharpen their skills and tactics. Mendy, who is in the process of recovery, continued with his specific rehabilitation program during the training session. The upcoming match is scheduled for Thursday at 1:30 am Spanish time (Wednesday, 7:30 pm local time).