Real Madrid donned a special edition jersey in support of the Foundation during their match against Juventus in Orlando, USA. The unique charity jersey, designed by Adidas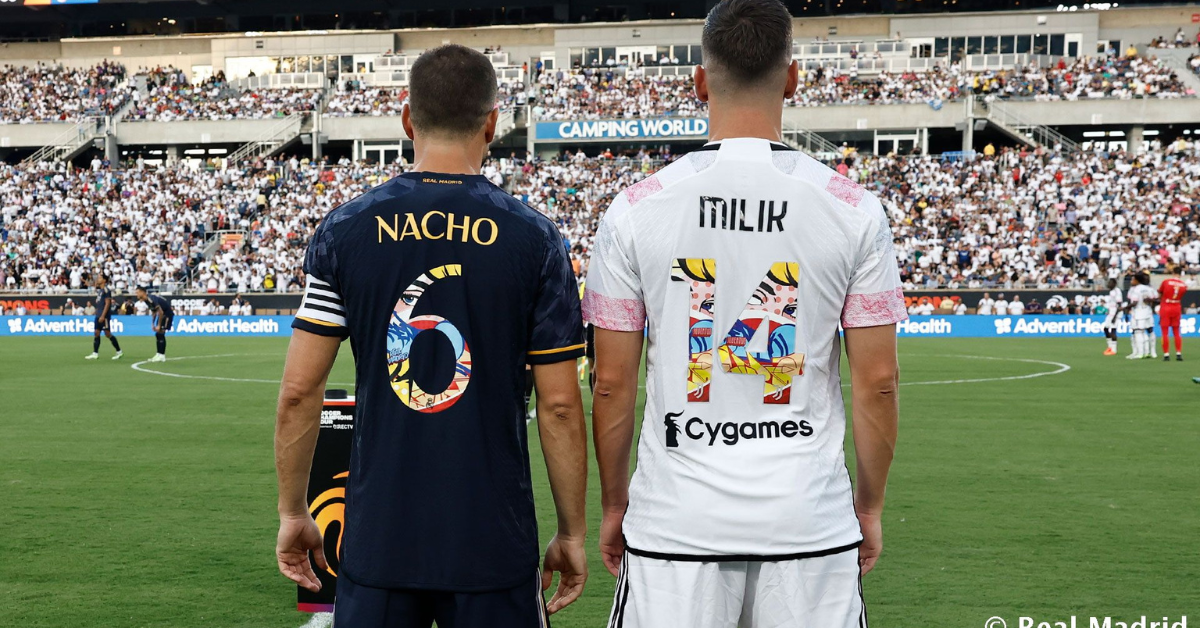 Combines North American and Puerto Rican pop art on the shirt numbers, drawing inspiration from the artist Sen2 (Sandro Figueroa).
The jersey, a part of Adidas' "artist pack" initiative, aims to raise awareness of the social educational projects undertaken by the Real Madrid Foundation around the world. These projects focus on integrating vulnerable young people through educational sports and are supported by the sponsorship of the Foundation's eLearning platform, Sport Values Academy TV.
As a part of their support for the Foundation's educational programs, Adidas has collaborated with international artists for the "artist pack" project. This initiative aims to give visibility to the Real Madrid Foundation's social sports projects and schools in various countries. The artists' creations are auctioned to fund these projects and ensure their sustainability.
In this instance, the painting by artist Sen2 will be auctioned to support the Foundation's 13 social sports schools across the US. These schools work in collaboration with local entities and NGOs to serve first and second-generation immigrant children and young people from disadvantaged backgrounds, using sports as a means for social inclusion through value education.
The Real Madrid Foundation carries out over 1,250 social sports activities, programs, projects, and schools in more than 90 countries, benefiting over 100,000 girls, boys, and young people at risk of exclusion