Viktor Hovland Shatters Course Record for Breathtaking BMW Championship Triumph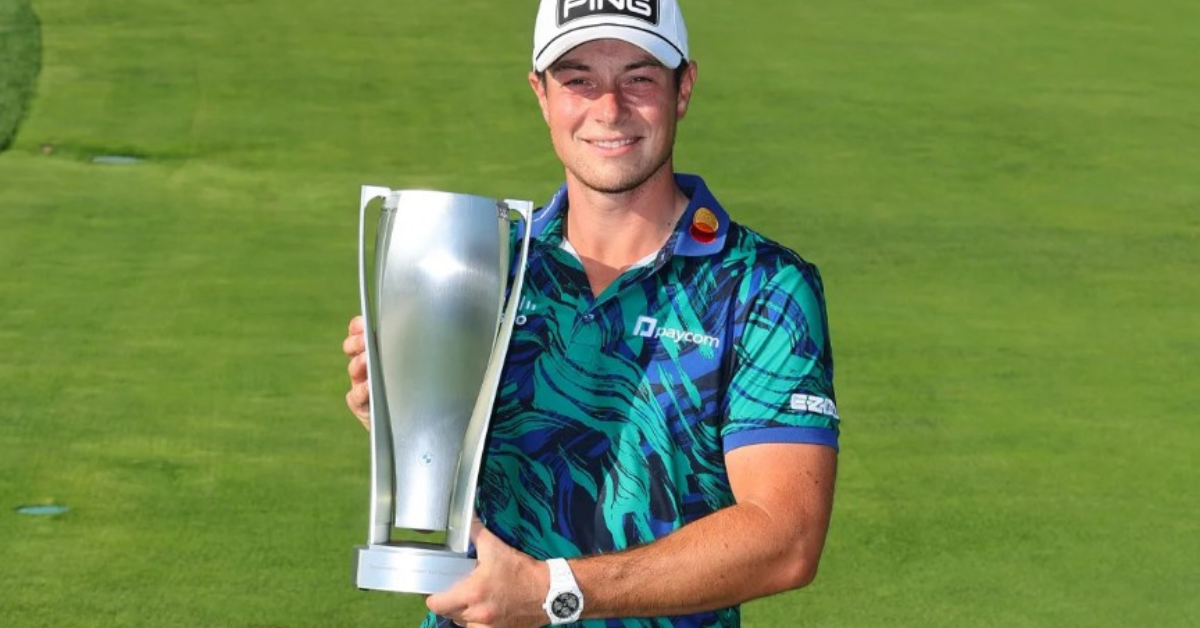 Olympia Fields Country Club witnessed a staggering spectacle on Sunday, as Viktor Hovland of Norway etched his name in golfing history by breaking the course record and securing an awe-inspiring victory at the BMW Championship in Illinois.
In a narrative that left even seasoned Englishman Matt Fitzpatrick awestruck, Hovland's performance was nothing short of extraordinary. He crafted a symphony of ten birdies, seven of which graced the final nine holes, resulting in an unprecedented nine-under 61. This remarkable feat propelled him past Fitzpatrick and world No. 1 Scottie Scheffler, securing a two-stroke victory at 17-under overall.
Hovland embarked on the day three strokes behind the lead, yet he orchestrated a spellbinding transformation. Crafting the lowest round of his professional career and also the lowest amongst this season's PGA Tour winners, he clinched his fifth PGA Tour triumph and an impressive $3.6 million in prize money.
A luminary in the world of golf, the 25-year-old stands tall as a beacon of talent. Throughout his four years since turning pro, he has illuminated the fairways with exceptional rounds. However, Sunday's performance stands as a pinnacle. In his own words, Hovland remarked, "It has to be number one."
Recalling his earlier achievements, he mentioned a standout round played amidst harsh weather conditions. Yet, the magic he conjured on this particular day outshone them all. Hovland elaborated, "To shoot 61 and score 28 on the back nine of this course, considering the circumstances, I have no comparison to that."
As Olympia Fields Country Club basked in the afterglow of Hovland's record-breaking triumph, the echoes of his achievement reverberated not just as a remarkable victory, but as a testament to the prowess of a golfer who thrives under pressure, etching his name in the annals of the sport.
By- Sahiba Suri