Unveiling of 2023/24 Nike Away Kit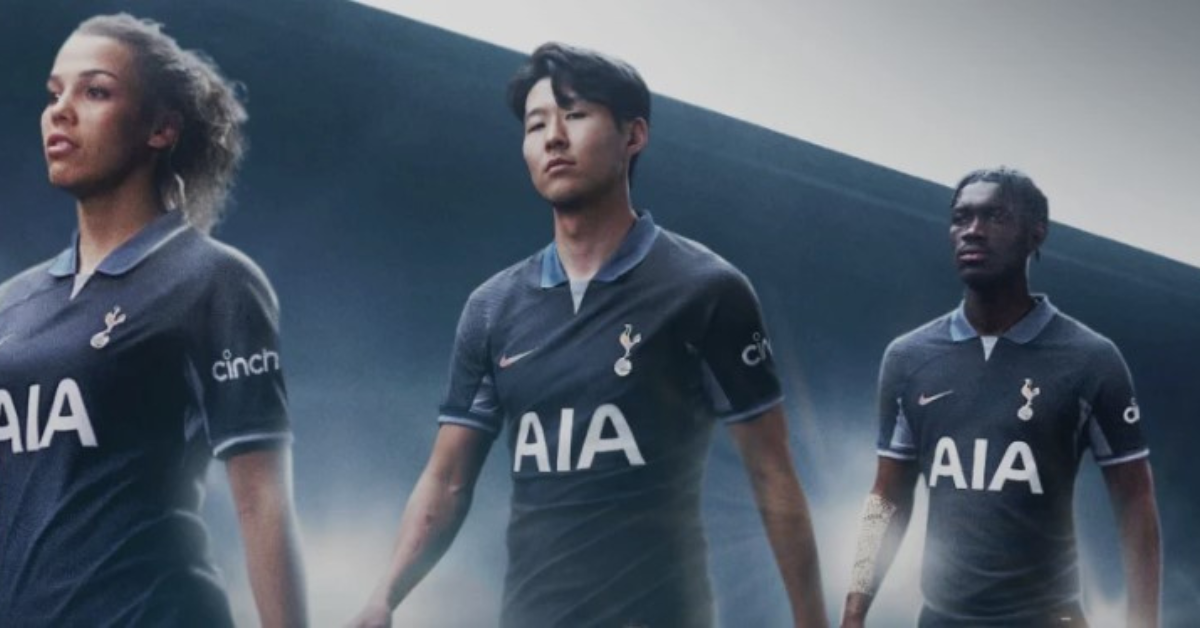 Our latest Nike Away Kit for the 2023/24 season has been revealed and is now available for purchase. The kit will make its debut appearance in tomorrow's Premier League opener against Brentford, as well as today's Premier League 2 match against Manchester City.
The design features an all-Navy color scheme, drawing inspiration from past kits. It showcases a retro high-buttoned collar and layered colors that complement a holographic cockerel crest and the iconic Nike swoosh.
Emphasizing innovation, the new Away shirts offer an augmented reality (AR) experience. Fans have the opportunity to bring the kit to life by scanning the front of the shirt using Instagram reels. This activates a filter that can be recorded and shared on your Instagram feed.
To access the filter, search for 'Spurs Away Kit' on your Instagram story filter. While wearing the kit, have someone scan the front of your shirt to activate the filter.
You can purchase the new Away Kit exclusively through the Club and Nike, both in-store and online. This exclusive availability period will continue until Thursday, August 17.
The Men's First Team will sport the new Away Kit for the first time during the 2023/24 Premier League opener against Brentford at the Gtech Community Stadium this Sunday. Please note that for this fixture, the team will wear alternate white socks to avoid a color clash with our opponents.