U21s Match Report: Nottingham Forest 2-0 Arsenal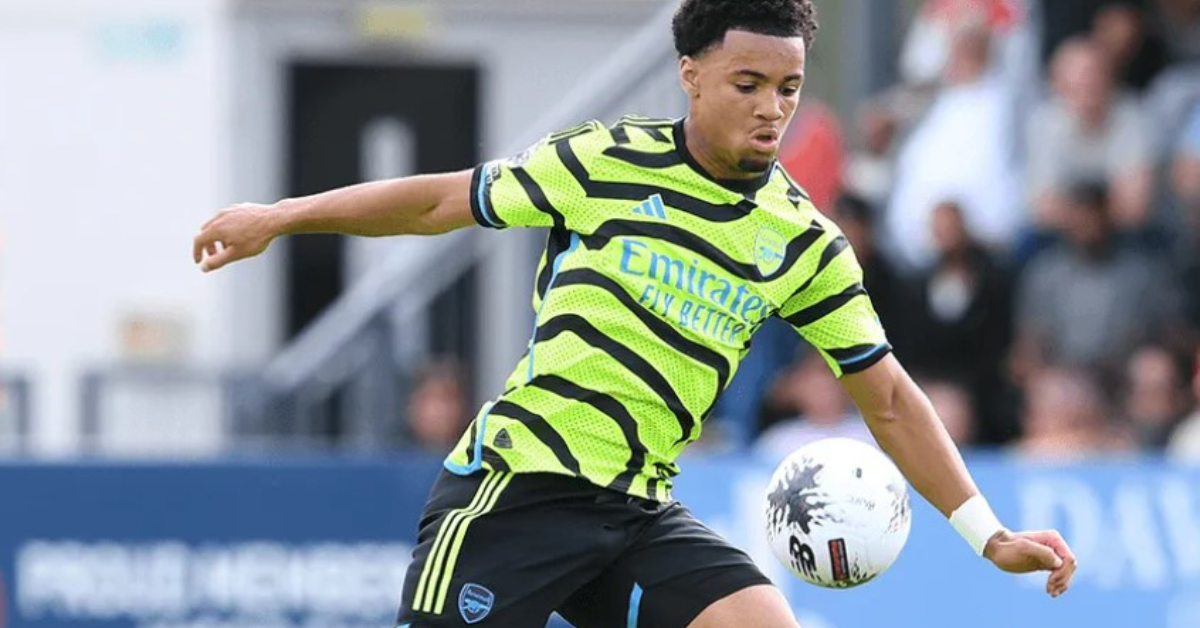 In a Premier League 2 encounter at Meadow Lane, our youthful Arsenal squad faced a 2-0 defeat against Nottingham Forest.
The game kicked off with Charles Sagoe Junior having an early opportunity for us, courtesy of Myles Lewis-Skelly's well-placed chip into the box. However, Sagoe Junior's volley was met by George Shelvey's save. Nottingham Forest responded swiftly as Esapa Osong's counter-attack shot sailed over the crossbar.
Osong continued to threaten, aiming for the bottom left corner, but Ovie Ejeheri's quick reflexes denied his attempt in the 12th minute. Shortly after, we came close to an opener, as Amario Cozier-Duberry and Khayon Edwards combined effectively. Ethan Nwaneri's long-range strike seemed destined for the bottom left corner, yet Shelvey's save redirected the ball around the post.
Osong remained persistent, testing Ejeheri once again from a tight angle. Taylor Foran aimed a header over the bar from a Jimi Gower corner, while Sagoe Junior embarked on an impressive solo run, narrowly missing the target after showcasing skillful footwork from the left wing.
Cozier-Dubbery managed to get a shot off from the edge of the area, his curling effort met with another splendid save from Shelvey as it neared the bottom left corner. Despite several attempts, we entered halftime with the score level.
The second half saw Forest taking the lead, with Jamie McDonnell's cross finding Alex Mighten at the far post for a simple tap-in. Ateef Konate's attempts went high over the bar and later saw his shot blocked by Foran after weaving through the danger zone.
Manager Mehmet Ali made substitutions around the 60-minute mark, introducing Michal Rosiack and Marcelo Flores for Bradley Ibrahim and Gower. Sagoe Junior angled a curling shot just over the crossbar from the right side.
Approaching the final 15 minutes, Ali made additional changes, bringing on Zane Monlouis and Nathan Butler-Oyedeji for Foran and Edwards. Cozier-Duberry's shot was deflected over the crossbar in the closing moments, but we couldn't capitalize on the ensuing corner, leaving us unable to turn the game in our favor.
For more related updates, visit our official website!
By- Sahiba Suri