Top 20 Highest-Paid Premier League Players 2023/24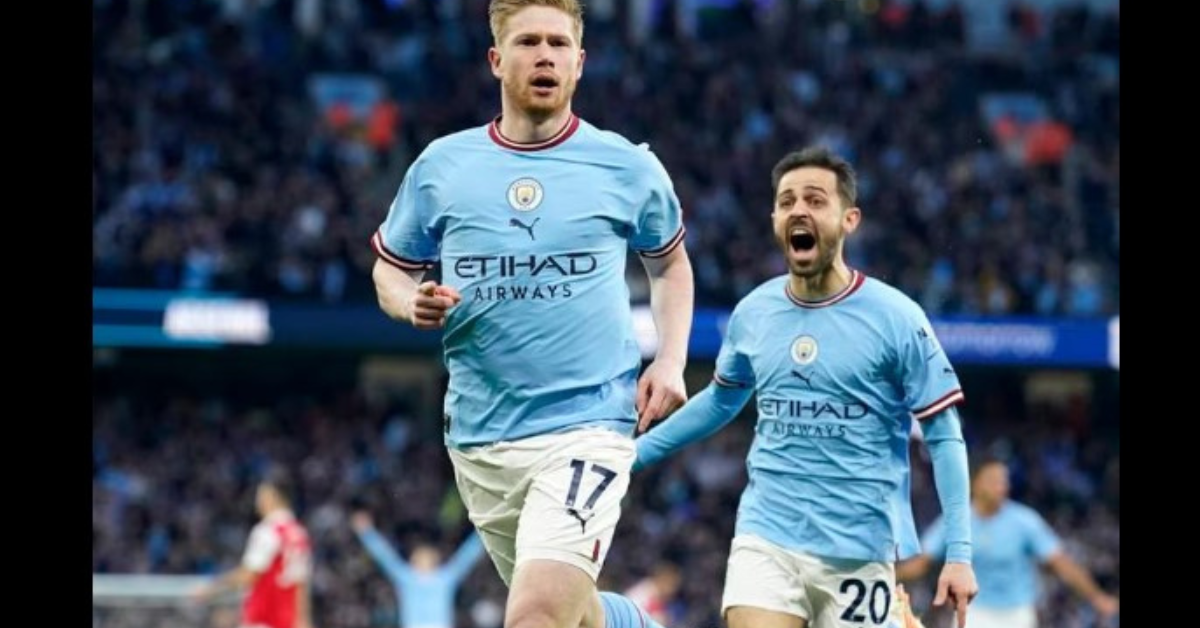 Top 20 Highest-Paid Premier League Players for 2023/24 Season"
The Premier League is gearing up for a new season, and Manchester City leads the way once again. They are the team to beat, following a successful 2022/23 campaign in which they secured the FA Cup, Premier League, and Champions League titles.
Arsenal, who briefly held the top spot in the Premier League last season, is gearing up for another campaign where they intend to challenge Manchester City's continued dominance. The Gunners showcased moments of brilliance during the previous season, instilling hope among their devoted fanbase that they could mount a serious title challenge.
Under the guidance of their manager, Arsenal has been diligently working to fortify their squad, both in terms of talent and depth. The club is determined to strengthen its ranks and compete at the highest level. While their quest for the Premier League title fell short towards the end of the previous season, Arsenal remains a formidable force and a genuine contender.
In contrast, Manchester United is currently navigating a period of uncertainty with no significant changes in ownership or management. The Glazer family, who maintain ownership of the club, have expressed their intention to remain in charge for the foreseeable future. Consequently, the club will continue under existing leadership, with no radical shifts anticipated in the near future.
With managerial stability in place, Manchester United's focus will revolve around harnessing the potential of their existing talent and finding ways to maximize their capabilities. The team will endeavor to surmount challenges and remain competitive in the Premier League, even as they contend with the formidable squads of clubs like Manchester City and Arsenal.
As the new Premier League season unfolds, football enthusiasts worldwide eagerly await the thrilling battles and intriguing storylines that will shape the competition. The clashes between top clubs such as Arsenal, Manchester City, and Manchester United promise to deliver unforgettable moments and exhilarating football action. It's a season filled with possibilities and uncertainties, where anything can transpire, as the quest for supremacy in English football continues.
One significant shift in the Premier League landscape is the emergence of the Saudi Pro League, which made a splash in the transfer market, fueled by the financial backing of PIF-supported clubs.
Despite financial challenges, the Premier League remains one of the most lucrative leagues globally. Here are the highest-earning players as of the 2023/24 season:
Kevin de Bruyne (Manchester City) – £400,000 per week
Erling Haaland (Manchester City) – £375,000 per week
Jadon Sancho (Manchester United) – £350,000 per week
Mohamed Salah (Liverpool) – £350,000 per week
Raphael Varane (Manchester United) – £340,000 per week
Kai Havertz (Arsenal) – £330,000 per week
Raheem Sterling (Chelsea) – £325,000 per week
Romelu Lukaku* (Chelsea) – £325,000 per week
Enzo Fernandez (Chelsea) – £315,000 per week
Jack Grealish (Manchester City) – £300,000 per week
Casemiro (Manchester United) – £300,000 per week
Gabriel Jesus (Arsenal) – £265,000 per week
Reece James (Chelsea) – £250,000 per week
Joao Cancelo (Manchester City) – £250,000 per week
John Stones (Manchester City) – £250,000 per week
Mason Mount (Manchester United) – £250,000 per week
Anthony Martial (Manchester United) – £250,000 per week
Declan Rice (Arsenal) – £250,000 per week
Bruno Fernandes (Manchester United) – £240,000 per week
Phil Foden (Manchester City) – £225,000 per week
For More Related News Please Visit Our Official Website
By- Sahiba Suri