Top 12 Cricket Stadiums Worldwide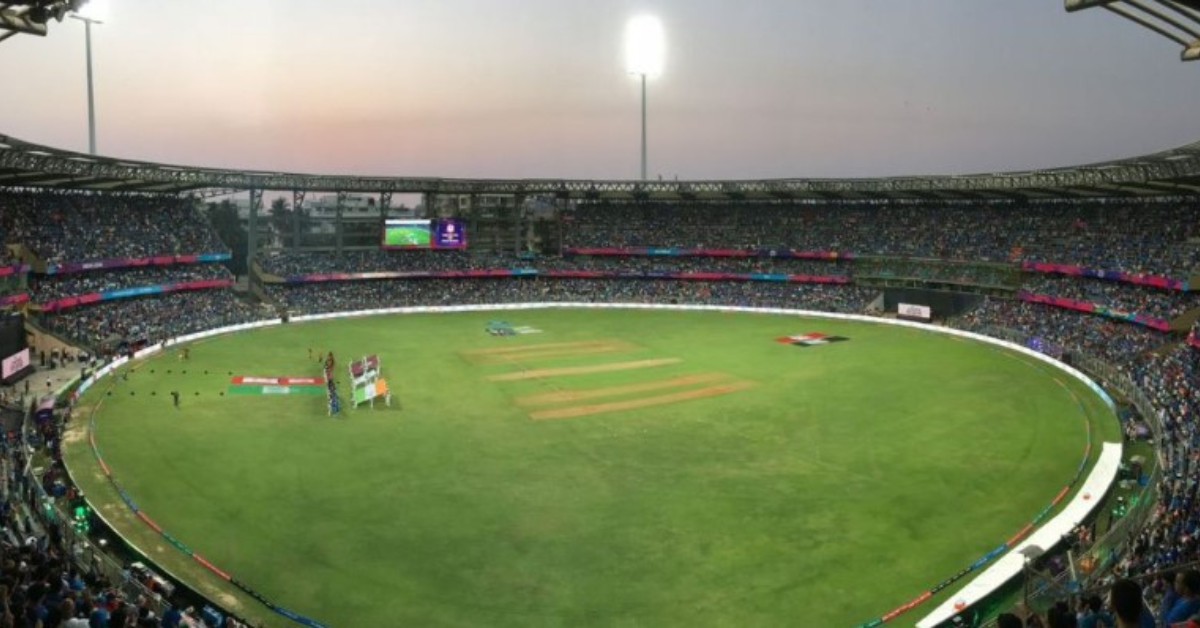 Top 12 Cricket Stadiums in the World – A Cricket Lover's Bucket List
Cricket, a sport loved and cherished across the globe, requires more than just passion; it needs a grand stage. In this journey, we explore the world's best cricket stadiums, each with its unique charm, and make it a must-visit bucket list for cricket enthusiasts.
Lords, London, England
Commonly known as "The Home of Cricket," Lords is the oldest cricket stadium globally, with a legacy spanning 205 years. Situated in St. Johns Wood, London, it's surrounded by tourist attractions, making it a must-visit. Lords is renowned for hosting the Ashes Test series and offers stadium tours, including access to the Lords Museum.
The Oval, London, England
Nestled in Kensington, London, The Oval, also known as the Kia Oval, boasts a history dating back almost 300 years. It was here that the first recorded professional cricket match took place in 1724. This stadium hosts the final match of the English Cricket season and offers affordable tours.
Melbourne Cricket Ground (MCG), Australia
The MCG, situated in Melbourne, holds the title of the largest stadium on our list, accommodating 100,000 spectators. Its rich history includes hosting the Olympic and Commonwealth Games. The MCG is famous for the Boxing Day Test, and its museum showcases unique cricket memorabilia.
Eden Gardens, Kolkata, India
Known as "Cricket's answer to the Colosseum," Eden Gardens in Kolkata, India, is a cricketing haven. With a seating capacity of 90,000, it is the second-largest cricket stadium globally. It's home to IPL's Kolkata Knight Riders and has witnessed several iconic matches, including a World Cup final in 1987.
Sydney Cricket Ground (SCG), Australia
The SCG, located in Sydney, is a historic cricket venue dating back to 1848. This stadium hosts international cricket matches and still maintains its Green Roofed Ladies Pavilion. It has witnessed record-breaking performances, including Sir Donald Bradman's iconic 452 not out in 1929.
Kensington Oval, Barbados
Kensington Oval in Barbados, established in 1871, is affectionately called "the Mecca" of cricket. This stadium has hosted major cricket tournaments, including the 2007 Cricket World Cup and T20 World Cup in 2010. Unique features include a Jacuzzi-style swimming pool for spectators.
Newlands Cricket Ground, Cape Town, South Africa
Located between Table Mountain and Devils Peak, Newlands Cricket Ground offers picturesque surroundings for cricket. Established in 1889, it has hosted numerous international test series. A recent facelift has enhanced the stadium's charm.
The WACA, Perth, Australia
Known for being the world's fastest bowler's pitch, The WACA in Perth has a sea breeze called the "Fremantle Doctor" that aids bowlers. This stadium has witnessed significant cricket history since 1890.
Eden Park Cricket Stadium, Auckland, New Zealand
Eden Park is New Zealand's largest stadium, with a capacity of 42,000 for cricket matches. It has been home to local professional teams since 1903 and offers excellent lighting for ODIs and day-night matches.
The Wanderers Stadium, Johannesburg, South Africa
Nicknamed the "Bull Ring" due to its design, The Wanderers Stadium in Johannesburg has earned a reputation for its intimidating atmosphere. AB de Villiers scored the fastest ODI 50 here, taking just 16 balls.
Wankhede Stadium, Mumbai, India
Wankhede Stadium in Mumbai is famous for hosting the 2011 World Cup final, where India clinched victory. It's home to the Mumbai Cricket Association and the IPL team Mumbai Indians. The proximity to the sea provides swing bowlers an advantage.
Galle International Stadium, Sri Lanka
Nestled in Galle, Sri Lanka, this stadium boasts a breathtaking setting, with the Indian Ocean on two sides and a nearby 16th Century Dutch Fort. It has been restored to its former glory after the 2004 Tsunami and is a scenic location for cricket matches.
These cricket stadiums around the world offer not just thrilling matches but also a glimpse into the rich history and culture of the sport. A visit to these iconic venues is an essential pilgrimage for cricket lovers.
For More Related Updates Visit Our Official Website
By- Sahiba Suri