"Saudi Pro League's Big Splash: Top Official Confirms Ongoing Investment Strategy"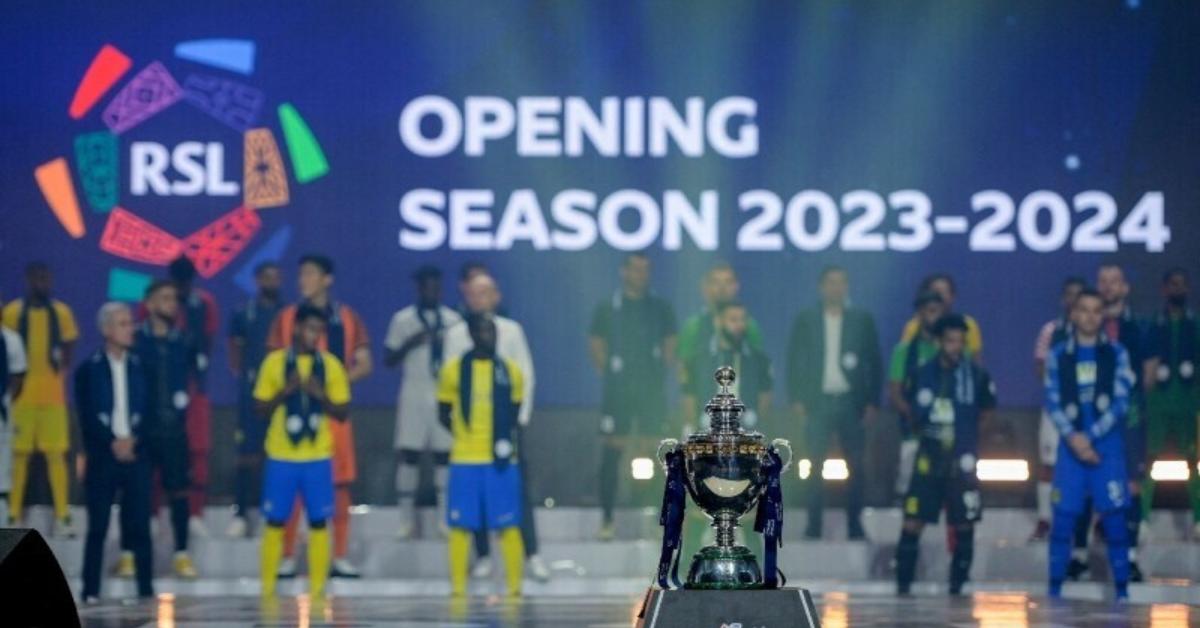 "Building for Greatness: Saudi Pro League's Ambitious Strategy to Transform Football"
RIYADH: The substantial investments made to attract top-tier global players to Saudi Arabia this season are not a one-time effort but rather a part of a strategic long-term plan to elevate the Saudi Pro League to world-class status, according to the league's Chief Operating Officer.
In an interview with Reuters, Carlo Nohra stated that the Saudi Pro League, set in a nation deeply passionate about football, is confidently betting on its approach of signing renowned players to draw fans to the stadiums for the upcoming season starting this Friday.
This season has seen Saudi clubs invest over €400 million ($439 million) to secure players from Europe's premier teams, including the likes of Ballon d'Or winner Karim Benzema from Real Madrid, Liverpool's captain Jordan Henderson, and the treble-winning Riyad Mahrez from Manchester City.
The influx of global talent commenced shortly after Al-Nassr secured Cristiano Ronaldo in December, reportedly on an annual salary exceeding $200 million.
Transfermarkt, a prominent football website, ranks the Saudi League as the fifth-highest spender in the ongoing transfer window, ahead of Spain's La Liga.
Nohra clarified the league's approach, saying, "It's very straightforward and I tie it back to our strategy. One of the very first objectives that the Saudi Pro League was set was to improve the product. We had to improve quality and in order to improve quality, you have to bring in the best. Spending was always going to be an essential component for us to do this."
He emphasized that this spending spree is in alignment with the endeavors undertaken by other prominent leagues worldwide, adding, "What you're seeing is simply the Saudi Pro League doing what other leagues needed to do … We have joined these ranks, and we're doing whatever it takes to improve quality on the pitch."
Nohra acknowledged that this strategic trajectory is a long-term journey, with continuous investments on the horizon. He stated, "Look, this is definitely a journey. This is not just for one weekend. We've set out to achieve this objective to be one of the top 10 leagues in the world. We have a mission, and that is to unleash the potential we have to drive change."
He went on to clarify that the league's objective will be supported by a comprehensive strategy, covering governance, club development, player acquisition, and commercialization.
While numerous reports indicate that Saudi Arabia has allocated over $17 billion to bolster clubs as part of the "Vision 2030" reform initiative, Nohra mentioned that each transfer period will be evaluated independently. He underlined, "There is a commitment to spend money to bring in that quality, but it has not been quantified and certainly not quantified for such a long period until 2030. We're taking it one window at a time. But yes, in order to improve quality, we have to pay for it."
With speculations swirling about more high-profile player acquisitions before the transfer window closes on September 7, enthusiasm is at its peak among fans ahead of the new season. Nohra remarked, "The excitement is definitely palpable. In this football-mad country, where football is in the DNA, we've just had our biggest season yet in terms of attendance and broadcast coverage."
He concluded, "For us, this really is a moment when the strategy actually comes to life and we start delivering for the Saudi people the quality entertainment they deserve from the sport that they really love. Let us remember that this is a country where 80% of the population either plays, watches, or attends matches, so we have no concerns that fans will flock to watch the new stars that will be on parade."