Sachin Praises Kohli-Rahul in CWC Match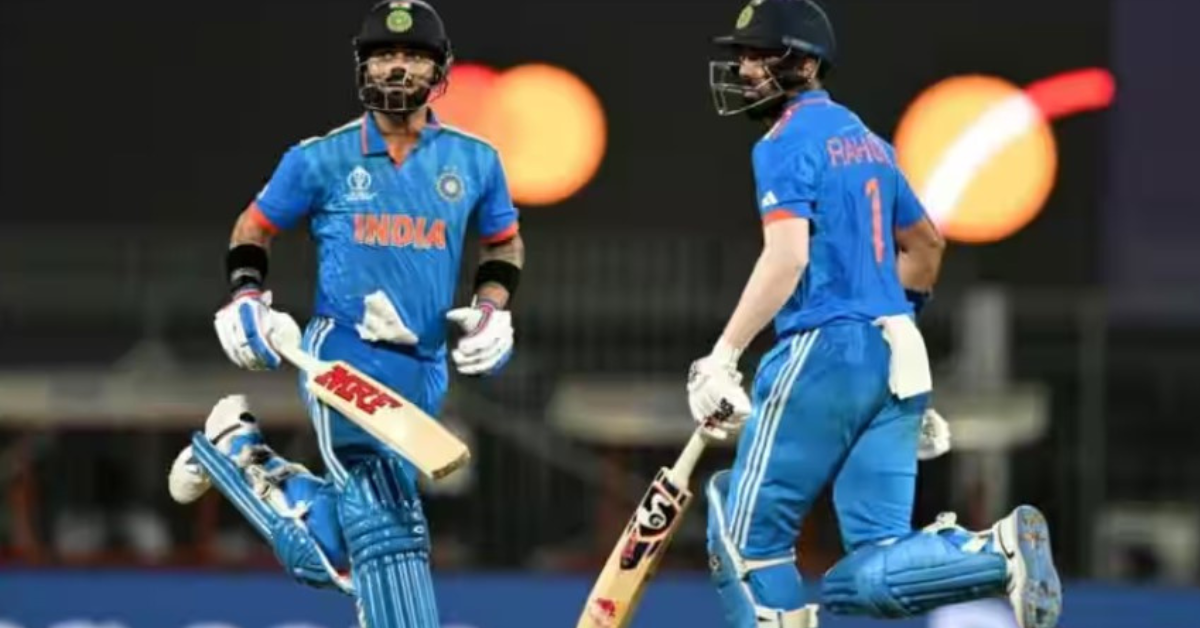 Sachin Tendulkar Praises Kohli-Rahul Partnership and Australia's Decision in CWC 2023
In the ICC ODI World Cup 2023, India faced Australia in their opening game, and it was a thrilling match. India managed to secure a six-wicket victory against Australia at the MA Chidambaram Stadium in Chennai. Batting first, Australia only scored 199 runs in 49.3 overs, with Indian bowlers performing exceptionally well, led by Ravindra Jadeja, Jasprit Bumrah, and Kuldeep Yadav.
India's batting innings didn't start well as they were in a tough spot at 2 for 3. However, Virat Kohli (85) and KL Rahul (97 not out) turned the game around with a remarkable partnership of 165 runs for the third wicket. Eventually, Rahul and Hardik Pandya guided India to victory.
After the match, cricket legend Sachin Tendulkar praised the performance of Rahul and Kohli and highlighted where Australia might have gone wrong. Tendulkar expressed his surprise at Australia's decision to bat first after winning the toss. He commended the Indian bowlers for restricting Australia to a total of 199. Tendulkar also noted that Australia could have benefited from having a left-arm spinner on the pitch.
Tendulkar specifically applauded the partnership between Virat Kohli and KL Rahul, emphasizing that they played smartly, took their time, and executed superb shots. He observed that the ball came onto the bat more effectively in the second half of the game. Tendulkar concluded by congratulating Team India on their excellent start to the tournament.
India's winning captain, Rohit Sharma, also shared his thoughts during the post-match presentation. Rohit expressed his excitement and satisfaction with the team's performance, especially their fielding. He acknowledged the challenging conditions of the match and praised the bowlers for using those conditions to their advantage. Rohit admitted to feeling nervous at the start of his innings but credited the Australian bowlers for their good areas and acknowledged some loose shots from the Indian side. He also praised Virat Kohli and KL Rahul for their approach to the chase.
Overall, it was a thrilling match that showcased the talent and determination of both teams, with India ultimately coming out on top with a fantastic performance by Kohli and Rahul.
---
In this article covering the ICC ODI World Cup 2023 match between India and Australia, Sachin Tendulkar praises the partnership between Virat Kohli and KL Rahul, while also pointing out where Australia might have made a strategic error. The article provides insights from Tendulkar and Rohit Sharma about the match and the performance of both teams.
For More Related Updates Visit Our Official Website
By- Sahiba Suri