"Rubiales' Controversial Kiss: Consensual or Not?"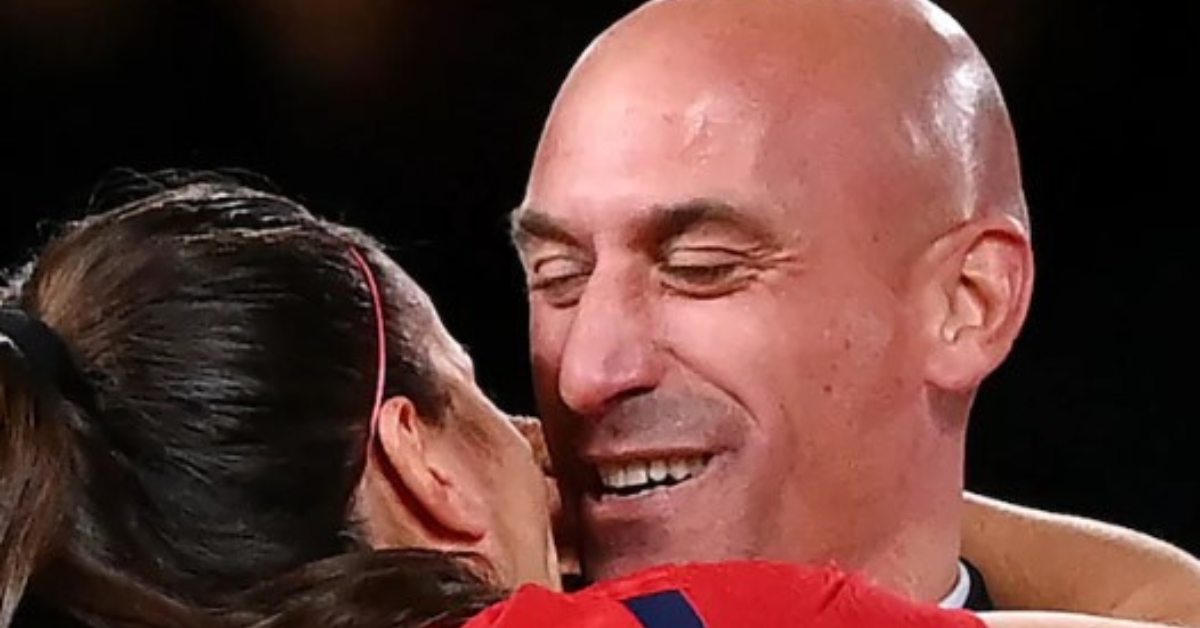 "Rubiales' Controversial Kiss: Consensual or Not?"
Title: "Luis Rubiales Addresses FIFA World Cup Final Controversy: Kiss Was Consensual, Non-Sexual"
Former Spanish football federation president, Luis Rubiales, has found himself at the center of controversy following a kiss he shared with Spain's World Cup-winning midfielder, Jenni Hermoso, during the Women's World Cup final. While Rubiales insists the kiss was a mutual and non-sexual expression of joy, Hermoso has stated that it was not consensual. This disagreement has escalated into a sexual assault investigation, with a Spanish judge summoning Rubiales to appear in court.
Rubiales, who resigned from his post in the wake of the incident, maintains his version of events, describing the kiss as a spontaneous and joyful act, driven by the emotion of the moment. In an interview with the UK's TalkTV show Piers Morgan Uncensored, the 46-year-old defended his actions, emphasizing that the kiss was not sexual but rather a gesture of celebration.
"My intentions were noble, enthusiastic, 100 percent non-sexual, 100 percent, I repeat, 100 percent," said Rubiales.
He also reiterated that he had asked for permission before the kiss, characterizing it as "a peck." He acknowledged his mistake and issued a sincere apology, recognizing that, as the president of the federation, his actions should have been more diplomatic and reserved.
Rubiales's actions following the controversy have been noteworthy. He announced his resignation from the position, citing a desire to support Spain's bid for the 2030 men's World Cup and to relieve the pressure on his family, who had come under scrutiny due to his actions.
The controversy surrounding Rubiales and the kiss had significant repercussions. Over 80 women's national team players went on strike, demanding action against Rubiales and changes within the federation. In response, controversial coach Jorge Vilda was sacked, indicating a significant shakeup within Spanish women's football.
Rubiales faced unprecedented criticism after the incident, particularly for his initial refusal to resign. The controversy brought to light broader issues surrounding the treatment and representation of women in sports, igniting conversations about consent and appropriate behavior.
While Rubiales continues to maintain that the kiss was a joyful and consensual act, the legal proceedings will ultimately determine the outcome of this highly publicized and contentious case. The incident serves as a stark reminder of the importance of respect, boundaries, and consent in the world of sports, and it will likely have lasting implications for the football community in Spain and beyond.
For more related updates visit our official website .
By- Sahiba Suri