Rejoining Gladbach: Jonas Hofmann's Emotional Return as Bayer Leverkusen Embarks on a Promising Chapter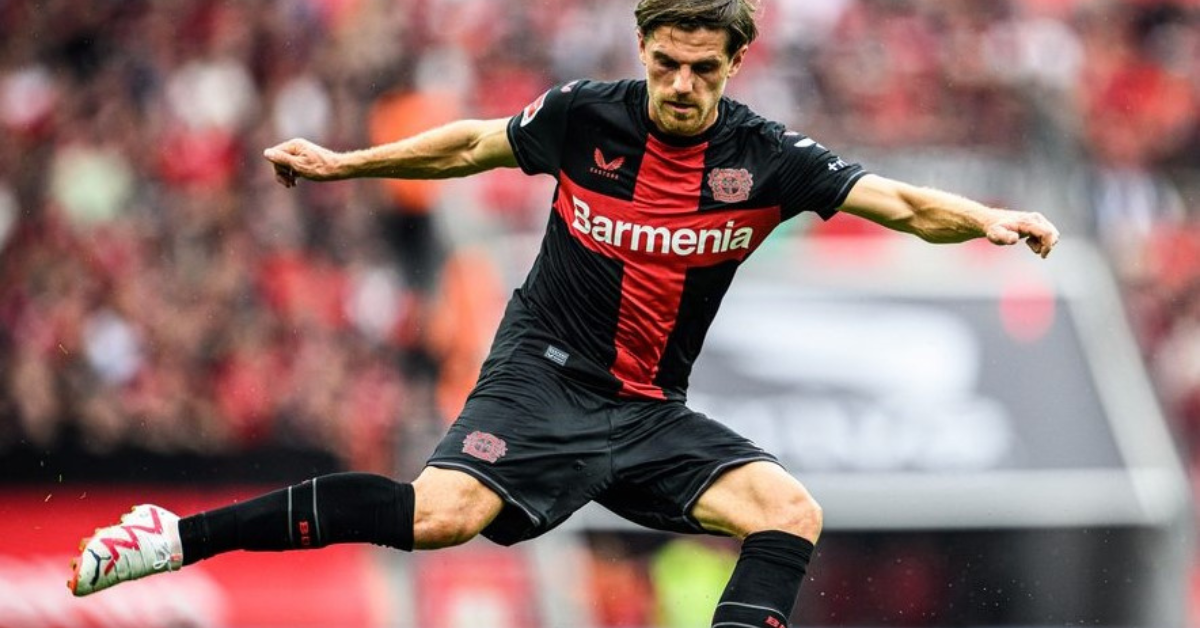 Shortly after bidding farewell to Borussia Mönchengladbach, midfield maestro Jonas Hofmann is gearing up for an emotional comeback to his former home, now donning the jersey of Bayer Leverkusen.
With an enticing clash set between the two teams on Matchday 2 at the spirited Borussia-Park this weekend, Hofmann will once again grace the field where he enjoyed heroic status during his seven-and-a-half seasons with the Foals. Having signed a four-year contract with Leverkusen in early July, the 31-year-old is poised to receive a warm pre-kickoff welcome at his former stomping ground on Saturday.
Nonetheless, as the match kicks off, his remarkable record of 48 goals and 51 assists in 214 appearances across various competitions for Gladbach may carry less weight with the home supporters, who are fervently rooting for three points against their Rhineland derby contenders.
Hoffmann inked an agreement with Leverkusen until June 30, 2027, last July. – Getty Images
Joining Die Fohlen midway through the 2015/16 season, Hofmann truly flourished after previously struggling to fit in at Thomas Tuchel's Borussia Dortmund. A consistent game-changer for Gladbach, the incredibly versatile midfielder earned his place in the senior Germany squad under former coach Joachim Löw. A dependable force in attack and a set-piece specialist, Hofmann's interest was piqued by former on-field adversary Xabi Alonso this summer. The allure of a new chapter at Leverkusen under the guidance of the Spanish tactician proved irresistible for the club's newly appointed No.7.
Hofmann expressed, "There were several factors that led me to choose Bayer: primarily, the opportunity for European football, which is a significant attraction, especially considering my national team commitments. Being able to compete in Europe is crucial, and that possibility presented itself at Leverkusen,
By- Sahiba Suri