Nia Jax WWE RAW return safety concerns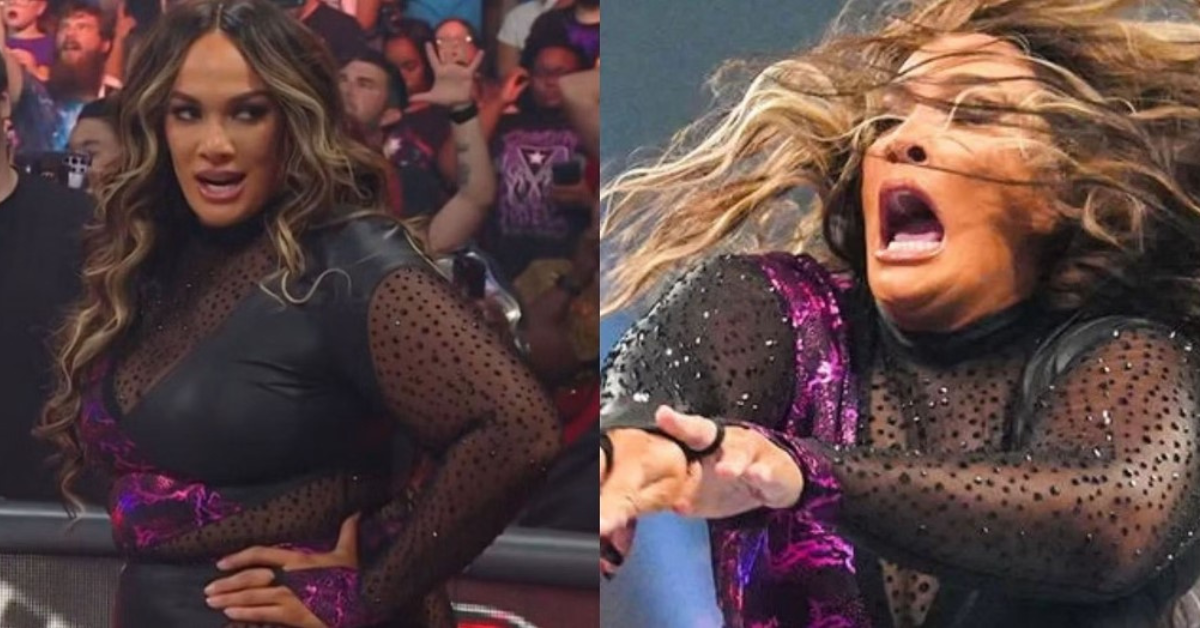 Nia Jax WWE RAW return safety concerns
Former Hardcore Champion Stevie Richards believes that several female WWE superstars may be concerned for their safety following Nia Jax's return to WWE RAW. Jax, known as the "Irresistible Force," made her comeback to the Stamford-based wrestling company nearly two years after her release. While her return was highly anticipated by some fans, it also raised concerns due to her past reputation for being unsafe in the ring.
During her initial WWE run, Nia Jax faced criticism for her in-ring work, with accusations of not taking proper care of her opponents. One significant incident that added to her reputation occurred when she accidentally broke Becky Lynch's nose shortly before Survivor Series in 2018. This incident drew widespread attention and contributed to concerns about her wrestling style and approach.
Nia Jax's return on WWE RAW last Monday didn't do much to alleviate these concerns. In a shocking turn of events, she attacked fellow WWE superstars Raquel Rodriguez and Rhea Ripley. One move, in particular, caught the attention of both fans and fellow wrestlers—the Banzai Drop from the second rope, a move that Stevie Richards considered "unsafe" for multiple reasons.
In a recent analysis video on his YouTube channel, Stevie Richards expressed his disapproval of Nia Jax's actions in the ring. He believed that her move, the Banzai Drop, could have seriously injured Rhea Ripley. Richards criticized the move and its execution, stating that it was poorly executed and dangerous for both Jax and her opponents.
Richards went on to explain that such reckless actions in the ring could damage Jax's reputation and credibility. Moreover, he expressed concern that female superstars watching from backstage might now be worried about their safety when facing Nia Jax. The incident brought back memories of her past incidents, such as breaking Becky Lynch's nose and not taking proper care of opponents like Kairi Sane.
He remarked, "She's just as dangerous if not more because now she's hyped up, amped up, excited, and she's going into business for herself, so to say." Richards believed that Jax was taking liberties with her opponents, putting them in vulnerable positions.
Furthermore, he speculated that some female WWE superstars might refuse to work with Nia Jax, fearing potential injuries. Richards mentioned concerns about injuries like broken ribs or complications related to breast implants, emphasizing that accidents can happen in the wrestling ring, and safety should be a top priority.
The return of Nia Jax to WWE RAW has certainly stirred the pot and ignited discussions within the wrestling community. While some fans may appreciate her character and unique wrestling style, others remain apprehensive about her history of in-ring incidents. As Stevie Richards pointed out, the safety and well-being of wrestlers, especially female superstars, should always be a paramount concern.
In the world of professional wrestling, where performers put their bodies on the line every time they step into the ring, trust and confidence in one's colleagues are crucial. Nia Jax's return raises questions not only about her own wrestling style but also about the potential impact on the perception of safety among her peers. As the wrestling community continues to discuss these issues, the focus remains on ensuring that the sport remains both entertaining and safe for all involved.
For more related updates visit our official website .
By- Sahiba Suri