Neeraj Chopra: Laureus Ambassador for Sports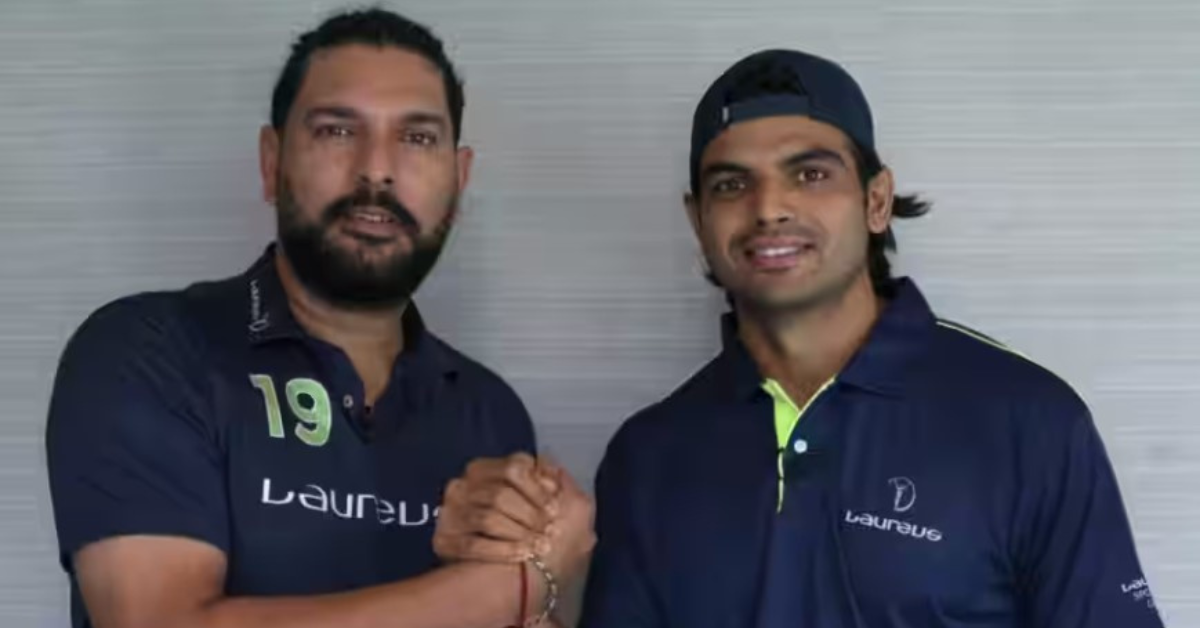 Neeraj Chopra Appointed Laureus Ambassador to Promote Sport for Good
In a significant development, Neeraj Chopra, India's ace javelin thrower and reigning Olympic, World, and Asian champion, has been appointed as a Laureus Ambassador. This association solidifies his commitment to Laureus Sport for Good, a global foundation that supports over 300 programs utilizing the power of sport to combat inequality and discrimination among young people worldwide.
Chopra's Remarkable Journey with Laureus
Neeraj Chopra's journey with Laureus began in 2022 when he was nominated for the Breakthrough of the Year category at the Laureus World Sports Awards. This recognition came on the heels of his historic gold medal win at the Tokyo Olympics, making him the first Indian track and field athlete to achieve this feat. His introduction to Laureus and its athlete-led mission to celebrate the transformative influence of sports was a turning point in his career.
A Stellar Year for Neeraj
The year 2023 has been nothing short of exceptional for Neeraj Chopra. He has soared to the pinnacle of the World No.1 ranking in men's javelin, achieved through remarkable victories at the World Championships and, more recently, the Asian Games. His incredible success has elevated him to a level of fame that transcends borders, particularly in his home country.
His gold medal-winning throw in Tokyo on August 7 has left an indelible mark, and the date is now celebrated as National Javelin Day in India. Neeraj Chopra is a sought-after figure for endorsements and media appearances, reflecting the immense following and admiration he has garnered.
Neeraj's Vision as a Laureus Ambassador
Expressing his enthusiasm as a Laureus Ambassador, Neeraj Chopra stated, "It's a big honor for me to join Laureus as an Ambassador. To use my platform and the power of sport to help young people in India and around the world is something I am looking forward to doing. To see the many legends that have been a part of this program and the difference they have made in the world is inspiring, and I share the same belief; that sport has the power to change the world."
Recognizing the impactful programs supported by Laureus in India, Neeraj highlighted the potential of sport to transform lives. As his sporting journey continues to capture the attention of a global audience, he believes that working with Laureus Sport for Good will provide a platform to effect positive change.
A Global Network of Laureus Ambassadors
Neeraj Chopra joins a select group of elite athletes across generations as a Laureus Ambassador. This distinguished team includes iconic Indian sports figures such as Kapil Dev, Rahul Dravid, and Sachin Tendulkar. Together, they share a commitment to harness the power of sport to inspire change, not only in India but also on a global scale.
Laureus Ambassador and former Indian cricket all-rounder Yuvraj Singh commended Neeraj's proactive approach to using his influence for the greater good. He expressed his excitement about collaborating with Neeraj to make a meaningful impact in India and beyond.
As Neeraj Chopra's journey continues to scale new heights, his role as a Laureus Ambassador reaffirms the potential of sports to transcend boundaries and create a positive impact on the world. It's a testament to the enduring power of athletes to inspire change beyond the confines of the playing field.
For More Related News Please Visit Our Official Website
By- Sahiba Suri