"Verstappen's 9th Win: Dutch Grand Prix Glory!"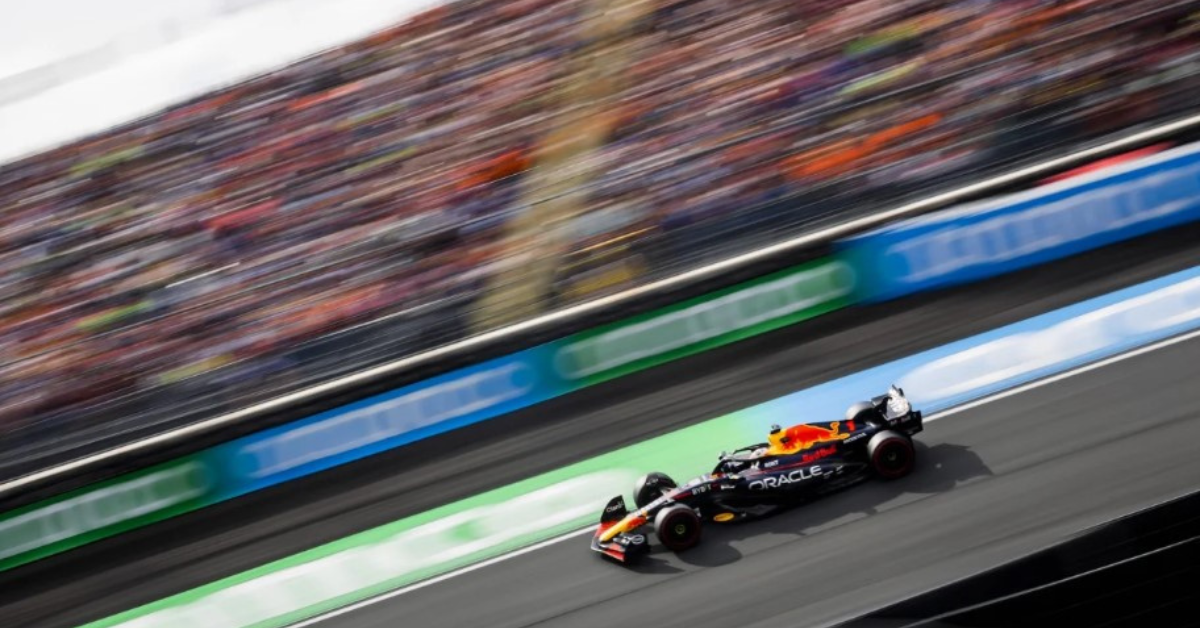 As the checkered flag marked his triumph, Verstappen moved closer to a historic milestone. With this win, he notched up his eleventh win of the season and matched Sebastian Vettel's record of nine consecutive wins in Formula One, a feat achieved by Vettel during his 2013 championship campaign while driving for Red Bull.
Verstappen's connection to his home crowd was evident as he stood for the national anthem before the race, an experience that gave him a strong emotional boost. Despite adverse weather conditions threatening his performance, Verstappen's determination remained unshaken.
The race saw early rain, prompting Verstappen's teammate Sergio Perez to opt for wet-weather tires and briefly overtake the reigning champion. However, Verstappen swiftly responded by changing tires a lap later, demonstrating his dominance over both Perez and the rest of the field.
Also Read : Asia Cup 2023 Schedule, Format, Venue, Teams, Squad, Points Table, PDF, Live
Sergio Perez faced challenges throughout the race, including an error that allowed Fernando Alonso and Pierre Gasly to move ahead and secure podium finishes. Alonso's performance was particularly noteworthy as he started from fifth and executed an impressive overtaking maneuver early in the race, solidifying his 105th career podium.
The fervent and devoted Dutch fans at Zandvoort braved the rain to support Verstappen wholeheartedly. The driver acknowledged the incredible atmosphere created by the crowd, emphasizing the positive impact it had on his performance.
Also Read : Kevin Behrens: Union Berlin's Goal-Scoring Sensation
Reflecting on the victory, Verstappen described the Dutch Grand Prix as one of his more demanding triumphs. He expressed his happiness and gratitude for winning in front of his home audience. When asked about his potential to break the consecutive victory record at the Italian Grand Prix in Monza, Verstappen deflected the question, preferring to focus on savoring his current success before contemplating the challenges ahead.
For more related updates, visit our official website!
By – Sahiba Suri
About sahiba
Tags
[wbcr_php_snippet id="21419"]