Maria Sharapova's Furniture Line Celebration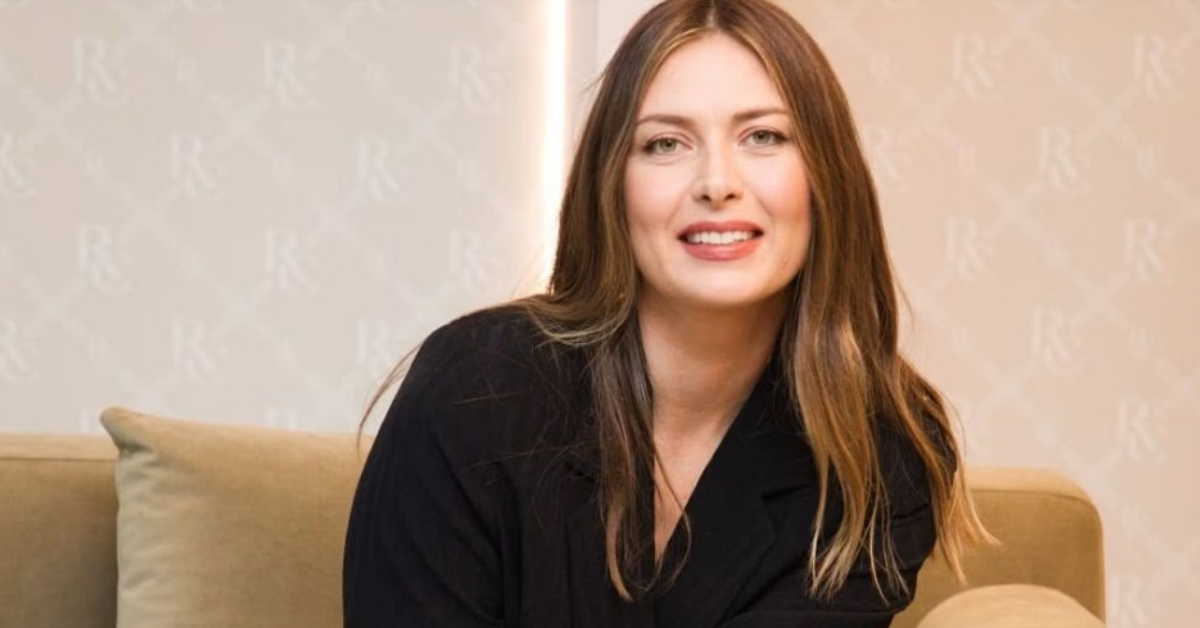 Maria Sharapova's, the former tennis superstar turned entrepreneur, recently graced the grand opening of the Rove Concepts showroom in the heart of Melrose Place, Los Angeles, on Monday, September 18. It was a momentous occasion, not just for the showroom but also for Sharapova herself, as she celebrated the two-year anniversary of her furniture line, aptly named 'The Maria Collection,' in collaboration with the modern and mid-century-inspired furniture retailer.
Sharapova, who bid adieu to her illustrious tennis career in 2020, has been fervently pursuing her passion for design and architecture since. In 2021, she unveiled The Maria Collection, a line exclusively designed by her, featuring a range of elegant and minimalist furniture pieces designed for modern living spaces.
The collection boasts a versatile array of items, including sofas, benches, tables, lamps, rugs, and more. Each piece is meticulously crafted with a keen focus on using natural materials and incorporating organic textures. The result is a harmonious blend of aesthetics and functionality, a hallmark of Sharapova's approach to design.
During the unveiling of her collection in 2021, the 36-year-old design maven shared her inspiration and vision behind her designs. She revealed that her love for Japanese architecture and a penchant for simplistic silhouettes that exude warmth were the driving forces behind The Maria Collection. Speaking to Architectural Digest magazine, she stated, "I wanted to make sure that all the pieces work as extensions of people's lives — pieces that complement the things they already live with. It was important that the collection look and feel as beautiful today as it will in five or ten years."
Rove Concepts, the esteemed furniture retailer, recognized the significance of Sharapova's milestone and hosted the grand opening event at their Melrose Place showroom. The event showcased not only the exquisite pieces from The Maria Collection but also the enduring legacy of Maria Sharapova as an athlete turned designer.
The official Instagram page of Rove Concepts shared several captivating images from the event, capturing Maria Sharapova in her element. The pictures portray her engaging with guests and graciously posing for photographs. For the occasion, she chose to dazzle in a sophisticated black pantsuit paired with elegant white heels.
While her presence at the grand opening was undoubtedly a highlight, Maria Sharapova has been making waves in various entrepreneurial endeavors. She recently expressed immense pride as three of her partner brands earned a coveted spot on Time magazine's list of the "100 Most Influential Companies" in the world.
One of these brands is 'Happiest Baby,' renowned for its innovative products like the SNOO, a smart baby bed considered the safest in the market. So effective is the SNOO at reducing the risk of Sudden Infant Death Syndrome (SIDS) that it received FDA approval as a medical device.
Another brand closely associated with Sharapova is 'Therabody,' which specializes in at-home healing products that have significantly contributed to her own physical recovery. Therabody has emerged as a leader in the wellness industry, offering innovative solutions for personal well-being.
Sharapova's third partner brand, 'Metaphysic,' provides AI-assisted tools designed to help content creators produce engaging and impactful content, marking significant advancements in the field of artificial intelligence.
Maria Sharapova's entrepreneurial journey has been nothing short of remarkable, and her transition from a tennis icon to a multifaceted businesswoman continues to inspire individuals worldwide. Her commitment to excellence and passion for design are evident in The Maria Collection, and her ability to influence and impact diverse industries underscores her enduring legacy.
As the grand opening event marked a significant chapter in Maria Sharapova's ongoing journey, it also celebrated her dedication to design and innovation, further solidifying her place as a true luminary in the world of sports and beyond.
For More Related Updates Visit Our Official Site
By- Sahiba Suri