Maria Sakkari's Concerns Over Doping Authorities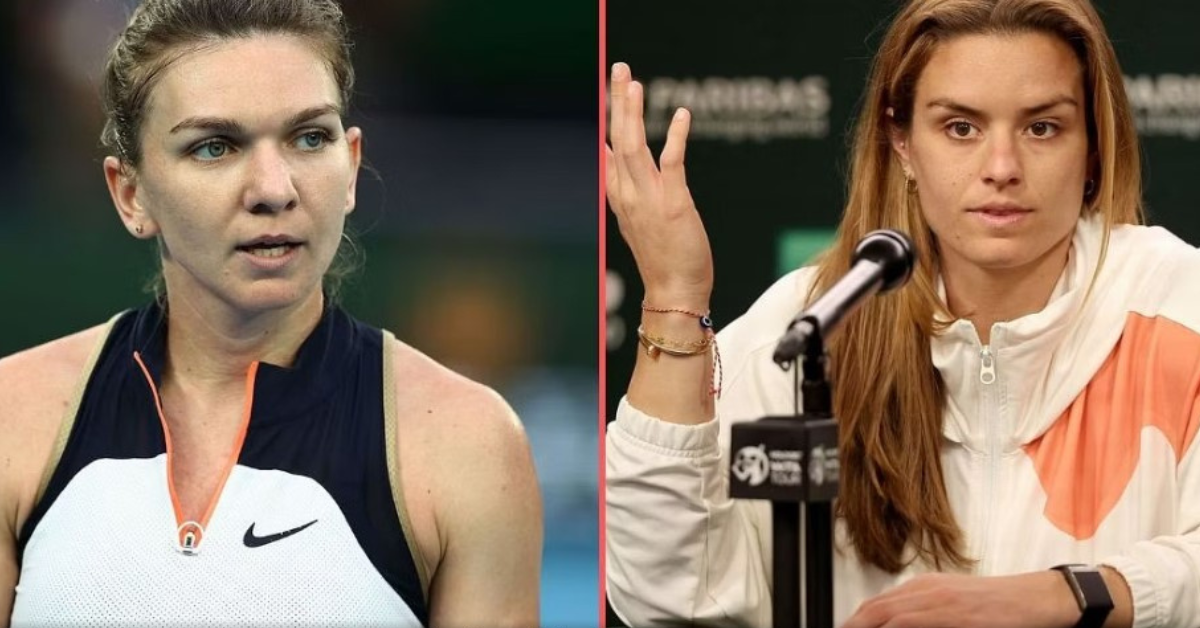 Maria Sakkari's Concerns Over Doping Authorities
Maria Sakkari's Concerns on Doping Authorities Post-Simona Halep's Ban
Maria Sakkari, a prominent tennis player, recently voiced her apprehensions regarding doping authorities following the suspension of her colleague, Simona Halep. Halep, a two-time Grand Slam champion, received a four-year ban from tennis due to two doping violations reported by the International Tennis Integrity Agency (ITIA) on September 12.
The ban stemmed from Halep's positive test for Roxadustat, a blood-boosting substance, during the 2022 US Open. Subsequently, in May 2023, she faced additional charges related to irregularities found in her Athlete Biological Passport. This suspension effectively disqualifies her from professional tennis until October 6, 2026.
Maria Sakkari, who is currently participating in the San Diego Open and recently secured victory against Camila Osorio, shared her thoughts during a press conference about trusting doping authorities in light of Halep's suspension.
Sakkari expressed significant concerns about how doping authorities handle such situations and found their approach "scary." She even mentioned that the fear of facing an anti-doping violation might deter athletes from taking essential supplements like electrolytes.
"One thing I can tell you for sure is the way they are handling every situation with any player, any athlete, it is just scary. We are gonna get to a point where we are not even gonna be taking electrolytes. Thankfully, I have not been in that position. I never want to be," said Maria Sakkari.
Sakkari went on to discuss the challenges with the ITIA's 'whereabouts' application, which helps track athletes' locations for drug testing. She pointed out that the app has its flaws, including difficulties in sending reminders for testing appointments. In case an athlete fails to provide whereabouts information three times within a rolling 12-month period, they could face a two-year suspension.
While Sakkari is diligent about her supplement intake, she admitted that she lacks complete trust in the decisions made behind closed doors in the anti-doping process. She emphasized the need for improvements to the 'whereabouts' app and its functionality.
Sakkari's concerns extended to the stress caused by the unreliable app, particularly for athletes who travel extensively. She described the app's supposed functionality to remind athletes of their testing time slots, highlighting that it frequently fails to do so. This inconsistency leads to added stress for athletes who must balance their testing commitments with their daily routines.
In conclusion, Maria Sakkari's comments shed light on the challenges and uncertainties that athletes face when dealing with anti-doping authorities and the 'whereabouts' app. Her remarks reflect the need for continued improvements in the anti-doping process to ensure fairness and reliability for all athletes.
For more related updates visit our official website .
By- Sahiba Suri