Leander Paes, First Asian Man Nominated for Tennis Hall of Fame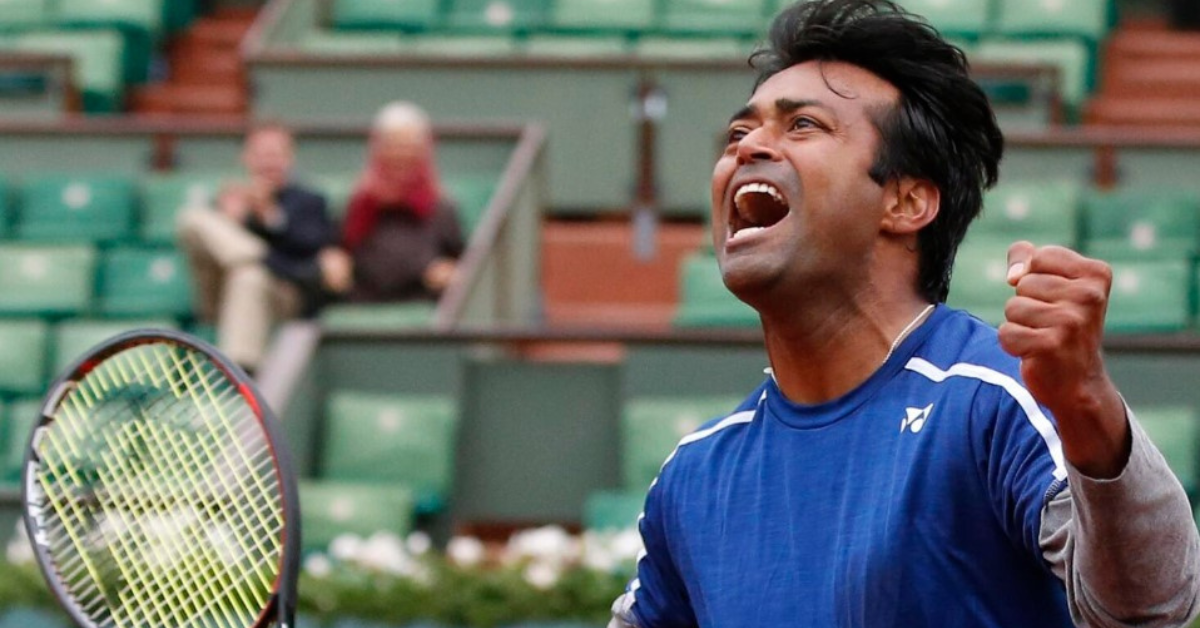 Leander Paes, First Asian Man Nominated for Tennis Hall of Fame
Indian Tennis Icon Leander Paes Nominated for International Tennis Hall of Fame
Leander Paes, one of India's most celebrated tennis players, has achieved another remarkable milestone. The 18-time Grand Slam champion, known for his exceptional skills in men's doubles and mixed doubles, has become the first Asian man to be nominated for the International Tennis Hall of Fame in the player category. This prestigious nomination is a testament to Paes's outstanding contribution to the sport over the course of his three-decade-long career.
Paes is among the six player candidates announced for the Class of 2024. The other candidates include returning nominees Cara Black, Ana Ivanovic, Carlos Moya, Daniel Nestor, and Flavia Pennetta. These nominations are a recognition of their exceptional achievements and impact on the world of tennis.
Li Na, a former Chinese tennis sensation who won two Grand Slam singles titles, created history in 2019 when she became the first Asian player to be inducted into the International Tennis Hall of Fame. Now, Leander Paes is set to follow in her footsteps, marking a significant moment in Asian tennis history.
Leander Paes expressed his joy and gratitude upon receiving the nomination, stating, "After three decades of passion for our sport and playing for 1.3-plus billion Indians in the Olympics and Davis Cup, I am thrilled that my hard work has been recognized." His dedication to the sport and numerous achievements make him a worthy candidate for this prestigious honor.
During his illustrious career, Paes achieved a career Grand Slam in both men's doubles and mixed doubles. He also attained the No. 1 doubles ranking in the world, showcasing his consistency and excellence on the tennis court. His eight men's doubles major championships were achieved with four different partners, highlighting his versatility and adaptability. Paes secured three titles each at the French Open and the US Open, in addition to winning one title at both the Australian Open and Wimbledon.
Leander Paes's success extended to mixed doubles as well, where he clinched Grand Slam trophies with various partners, including legendary players like Martina Navratilova, Martina Hingis, and Cara Black. His ability to form successful partnerships across different formats of the game underscores his exceptional skills and tennis acumen.
While Leander Paes has rightfully earned his place among the tennis elite, other candidates on the ballot, such as Cara Black, Ana Ivanovic, Carlos Moya, Daniel Nestor, and Flavia Pennetta, have also made significant contributions to the sport. These individuals have demonstrated their talent and dedication to tennis over the years, earning their nominations for the International Tennis Hall of Fame.
In addition to the player category, the ballot for the Class of 2024 includes two contributor category candidates: Vijay Amritraj and journalist Richard Evans. These individuals have played vital roles in promoting and advancing the sport of tennis, making valuable contributions to its growth and development.
As the tennis community eagerly awaits the induction of the Class of 2024 into the International Tennis Hall of Fame, fans have the opportunity to participate in the selection process through online fan voting. This voting period, running from Wednesday to October 9, allows fans to show their support for their favorite candidates and contribute to this prestigious recognition in the world of tennis.
The International Tennis Hall of Fame aims to honor and celebrate the exceptional achievements and contributions of individuals who have left an indelible mark on the sport. With Leander Paes's historic nomination, Asian tennis takes a significant step forward, solidifying its place on the global tennis stage.
For More Related Updates Visit Our Official Website .
By- Sahiba Suri