Join the Bundesliga's 60th Birthday Celebrations: Vote for Your Favourite Midfielders!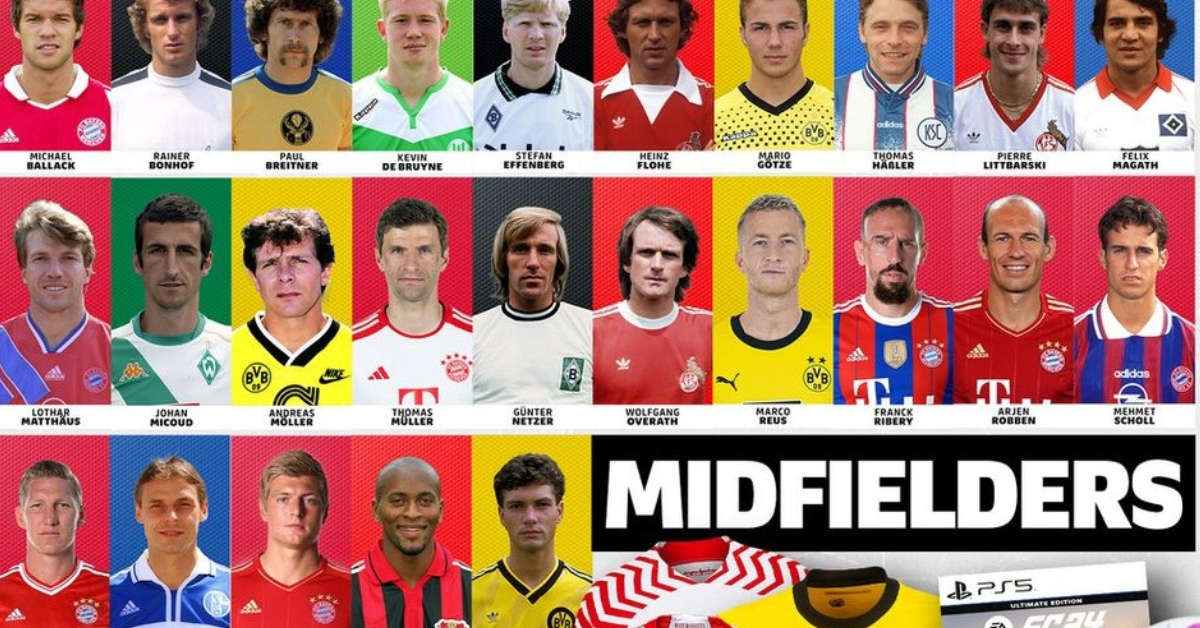 On the momentous occasion of the Bundesliga's 60th anniversary, which was celebrated on August 24, 2023, we are thrilled to invite you to be a part of the festivities. To commemorate this milestone, we're rolling out an exciting lineup of rewards, including coveted tickets, autographed jerseys, EA Sports FC 24 gear, and official Derbystar matchballs. And guess what? You're just a vote away from winning these exclusive prizes! Here's how:
Step into the spotlight by casting your vote for your cherished players from the illustrious 60-year history of the Bundesliga. We've delved into the archives to present you with a selection of the most remarkable midfielders who have graced German football. From master tacticians to mesmerizing flair, these midfield maestros have left an indelible mark on the beautiful game. But the ultimate question remains: Which of these midfield marvels has truly captured your heart?
With a roster of 25 iconic midfielders, the power now rests in your hands to rate them on a scale of 1 (😏) to 5 (😍). Your votes will shape the destiny of these legends, as the players with the highest scores will secure their spot in the illustrious top XI, symbolizing 60 years of the Bundesliga.
Feel the thrill of influence and cast your vote for the greatest midfielders in Bundesliga history by visiting the following link:
[Vote for the Best Midfielders in Bundesliga History](insert link here)
And remember, the excitement doesn't stop there! You still have the opportunity to influence the lineup of the top XI by voting for your favorite strikers of all time. Your voice matters, and your choices will help immortalize the finest talents that have graced the Bundesliga over the years.
This is your chance to leave an indelible mark on the legacy of German football. Cast your votes, celebrate the stars, and be a part of the Bundesliga's glorious journey as it pays homage to six decades of unforgettable moments.
For more related updates, visit our official website!
By- Sahiba Suri