Israel-Hamas Conflict's Impact on Football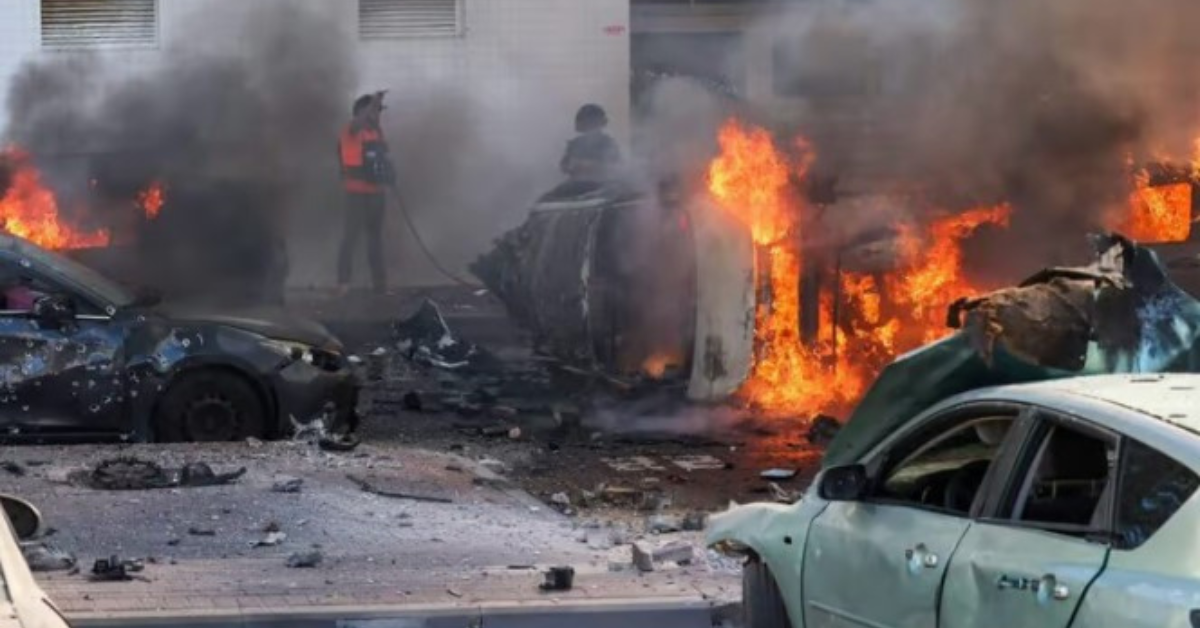 The Israel-Hamas conflict has thrown Israeli football into turmoil, with significant repercussions across the sport. As violence escalated, football matches were postponed, foreign players were evacuated, and UEFA postponed fixtures, raising questions about the long-term implications for the nation's football.
In response to the escalating conflict, the Israeli Premier League took immediate action by postponing all weekend games. Tel Aviv and Jerusalem, home to four top-flight teams, were among the cities targeted in rocket attacks. This prompted foreign players and staff, including Maccabi Tel Aviv head coach Robbie Keane, to leave Israel for their safety. The situation deteriorated further, leading to the postponement of matches scheduled for the weekend of October 21-22 after the international break. Erez Kalfon, chairman of the Israel Football League administration, emphasized the difficulty of resuming play amid the crisis.
Michael Valkanis, the Australian head coach of Hapoel Tel Aviv, expressed his shock and concern, hoping for a swift end to the crisis. Tragically, former striker Lior Assoulin, who played for Hapoel Tel Aviv, was reported among the casualties at the Supernova festival.
UEFA also faced challenges, deciding to postpone various fixtures scheduled in Israel over the next two weeks. This included the critical Euro 2024 qualifier between Israel and Switzerland. Matches for Israel's under-21 and under-17 teams were called off as well. UEFA continues to assess the situation, including the proposed qualifier between Kosovo and Israel in Pristina.
The fate of two Israeli clubs in European competitions remains uncertain. Maccabi Haifa and Maccabi Tel Aviv are scheduled to play on October 26. UEFA may need to consider alternative arrangements, as they have done previously for clubs in conflict zones, such as allowing them to host home games in other countries.
The long-term implications for Israeli football are unclear and depend on various factors. UEFA's Executive Committee meeting may provide some clarity, as immediate issues related to Israeli football are on the agenda. With the game against Switzerland postponed, logistical challenges arise in concluding Group I. The November international break was intended to be the last round of qualifiers, with a 12-team playoff in March to decide the final Euro 2024 participants. Israel, currently third in Group I, faces the possibility of having to play four qualifiers next month.
The Israeli Premier League faces a more extended period of uncertainty, with questions about the feasibility of hosting matches in a country at war. The Israeli Professional Football Leagues expressed support for the security forces and residents during these challenging times.
As the Israel-Hamas conflict continues, football in Israel grapples with immediate disruptions and uncertain prospects for the future. The sport, like many aspects of life in the region, remains deeply affected by the ongoing crisis.
For More Related News Please Visit Our Official Website
By – Sahiba Suri