In artistic swimming, a captivating week of competition concluded with Japan emerging as the overall winner.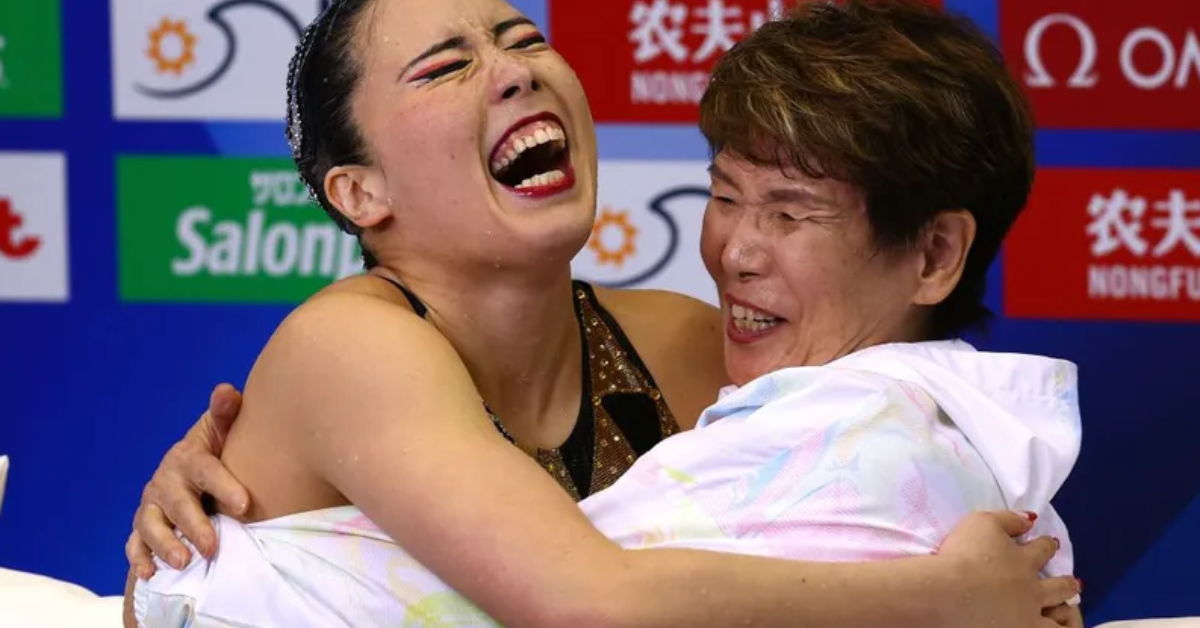 Scoring the most points throughout the week. Yukiko Inui of Japan showcased her brilliance once again, replicating her double gold performance from the previous year in Hungary by claiming victory in both the women's solo free and technical events.
Expressing her joy, Inui said, "I am very happy that many people came to support swimming today – even from my hometown of Shiga Prefecture. I'm glad that I was able to deliver bright news to everyone who has been supporting me."
In the realm of diving, China maintained its dominance, securing gold in nearly all diving events. It was not until the last round in the final diving event in Fukuoka that Cassiel Rousseau, an ex-gymnast from Brisbane, Australia, ended China's six-year streak of winning every global diving championship event they've contested in the men's 10m Platform.
Athletes from 50 nations showcased their talents, performing over 3,400 dives during the eight-day competition, which included nine Olympic medalists from the Tokyo 2020 Olympic Games.
In high diving, Romania's Constantin Popovici held onto his day one lead to win the men's 27m tower event, while Australia's Rhiannan Iffland secured her third consecutive world title from the women's 20m tower.
Germany displayed their prowess in open water swimming, with Florian Wellbrock and Leonie Beck both claiming victory in the men's and women's 5km and 10km events at Fukuoka's Seaside Momochi Park. Additionally, Italy's Gregorio Paltrinieri anchored his team to gold in the Mixed 4x1500m Relay.
The Netherlands returned to the top step of the podium in women's water polo after 32 years, securing a thrilling 17-16 penalty shootout win over Spain. In the men's water polo tournament, Hungary emerged victorious over Greece in a nail-biting 14-13 sudden-death penalty shootout, earning their fourth overall title and their first since the 2013 World Aquatics Championships in Barcelona.
Alongside the competitions in Fukuoka, World Aquatics organized athlete programs, including workshops on training, nutrition, and mental health. Athlete-focused content also featured World Aquatics Athletes' Committee meetings, athlete ambassador events, and cultural exchanges.
The World Aquatics General Congress took place during the second half of the event, resulting in the election of Husain Al Musallam as President and Dale Neuburger as Treasurer. For the third time in history, the event saw the participation of a World Aquatics Refugee Team comprised of Alaa Masoo and Eyad Masoud.