Historic Triumph: Colombia Shatters Barriers to Quarterfinals; France Dominates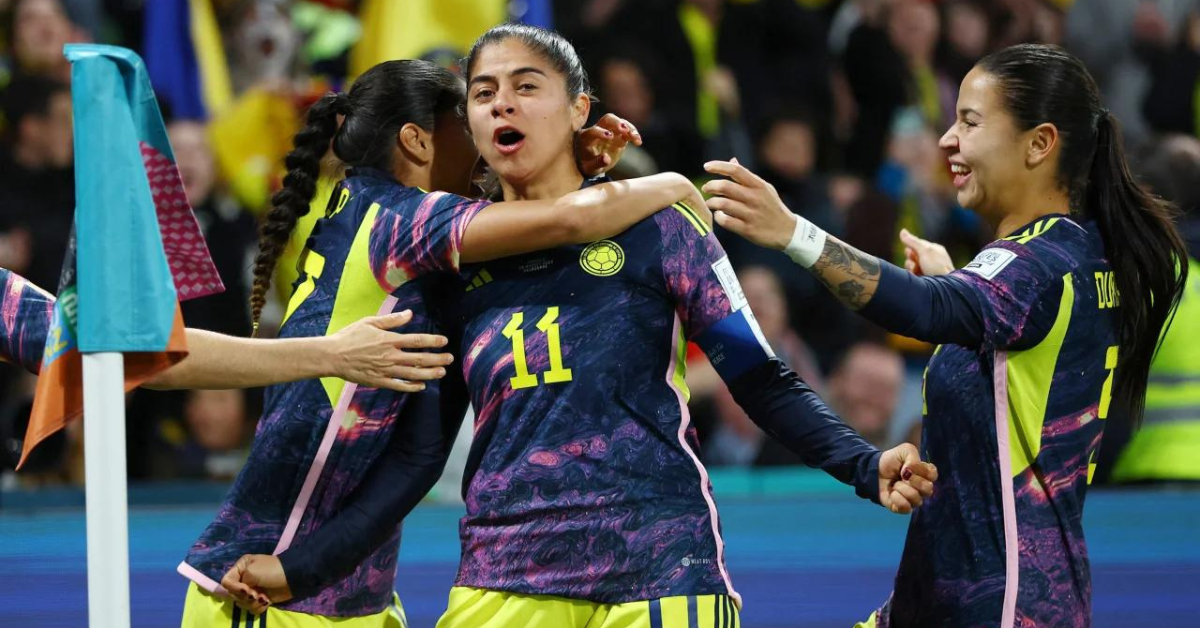 Prepare for the uproar, for history has been etched in the annals of women's football. Colombia, with unyielding determination, has catapulted itself to the Women's World Cup quarterfinals for the very first time. A nail-biting 1-0 victory over Jamaica set the stage ablaze in Melbourne on Tuesday. As the Colombian players etched their names in glory, an indomitable spirit emerged, defying the odds.
The brilliant catalyst of this triumph was Catalina Usme, a shining star who pierced through Jamaica's resolute defense with finesse, securing the precious goal that marked a watershed moment. It was not just a win; it was a declaration of arrival, a statement that Colombia stands tall among the giants.
With bated breath, the footballing world anticipates the collision of titans. The quarterfinal clash awaits, and it's a formidable opponent – none other than reigning European champion and world No.4, England. The battleground shifts to Sydney, and Colombia strides in with confidence, ready to script another chapter of sporting glory.
Meanwhile, the French juggernaut, brimming with might, marched ahead with sheer dominance. A resounding 4-0 victory over Morocco paved the way to the next round. Morocco, in its debut World Cup venture, fought valiantly to reach the last 16, leaving its mark on the tournament's legacy.
A clash of powerhouses, France now faces co-host Australia in the quarterfinals, a showdown that promises fire and brilliance on the field. But let us not forget the essence of this tournament's allure – the unexpected triumphs of underdogs against all odds. The journeys of Colombia, Morocco, and Jamaica illuminate the very spirit of sporting romance, where dreams surpass limitations and the underdogs rise to meet the challenge.
For Morocco, the road was arduous against the tournament favorites, France, as they faced a 3-0 deficit within a mere 23 minutes. In parallel, Colombia and Jamaica grappled with the weight of defeat, a consequence that tested their mettle.
Yet, amid the trials and tribulations, Colombia etched a new chapter in the saga of South American football. A first for the nation, a groundbreaking feat, as they soared to the quarterfinals, echoing the legacy of Brazil in 2011.
Coach Nelson Abadía encapsulated the magnitude of this moment, affirming that this triumph resonates deeply in the realm of women's soccer in Colombia and across South America. It's more than just a victory; it's a testament to hard work, character, and unwavering dedication.
As the Women's World Cup stage glows with intensity, we witness a symphony of passion, perseverance, and audacity. It's a spectacle that transcends boundaries, ignites dreams, and beckons us all to embrace the magic that unfolds on the field of play.