Gabby George Joins Manchester United Women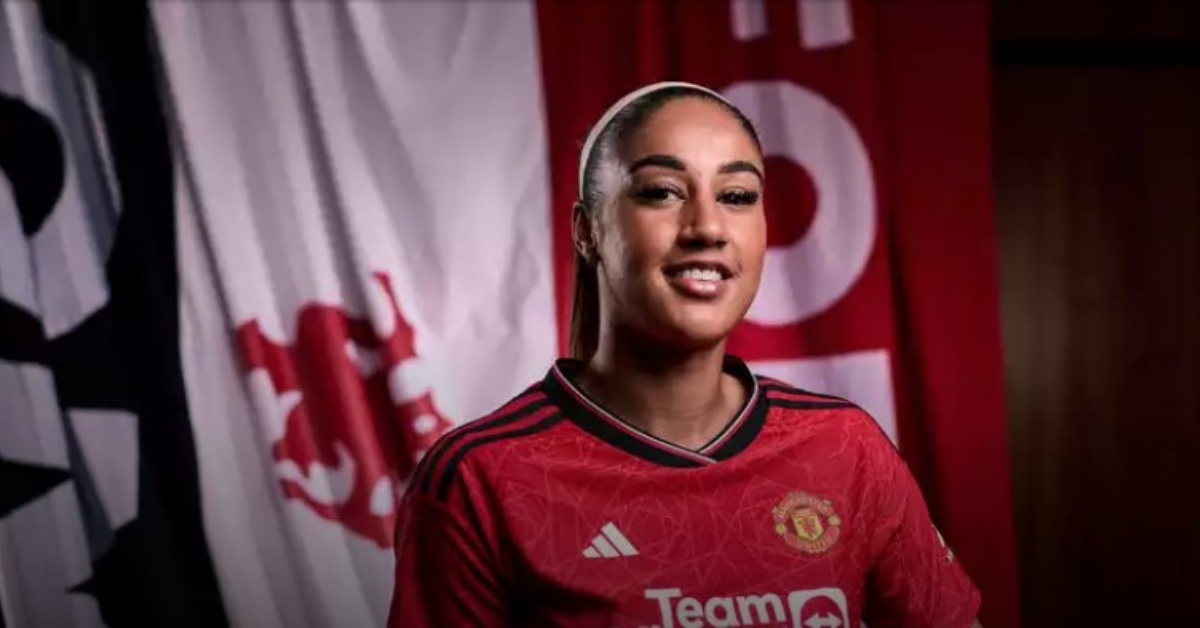 Gabby George Joins Manchester United Women
Manchester United Women's team has made a significant signing by bringing England international Gabby George back to the club on a permanent deal. George began her career in Manchester United's Centre of Excellence before moving to Everton, where she became their first professional player in 2017.
Gabby George has represented England at various levels, from Under-17 to Under-23, and she made her full international debut for the Lionesses in a 6-0 World Cup qualifying victory over Kazakhstan in September 2018.
Upon her return to Manchester United, Gabby George expressed her excitement, saying, "It's been a surreal day. As a massive Manchester United fan, I'm buzzing to be here. It's the club I've supported since I was born, and I'm delighted to come back. This club means a lot to me and my family, and it's where we want to be."
Head coach Marc Skinner welcomed George's return, highlighting her versatility and the competitiveness she would bring to the team during the upcoming season. He stated, "Gabby's versatility across the defensive line will further increase the competitiveness of our team, and she will no doubt play an important part throughout this busy season."
Polly Bancroft, Head of Women's Football at Manchester United, emphasized George's WSL experience and the club's delight at her return. She mentioned that Gabby had graduated from their Centre of Excellence in 2014 and praised her as an exciting and dynamic addition to the squad.
The signing of Gabby George is expected to strengthen Manchester United Women's team and contribute to their competitiveness in the Women's Super League (WSL). Fans of the club can look forward to seeing her in action wearing the iconic red shirt once again.
This move marks an important addition to Manchester United's women's squad as they aim to make their mark in domestic and international competitions. The club's commitment to developing talent and bringing back former players like Gabby George demonstrates their dedication to women's football. Manchester United extends a warm welcome to Gabby George and wishes her a successful career in the red jersey.
For more related updates visit our official website .
By- Sahiba Suri