"Dreams Beyond Boundaries: Coach Pedros Unveils Epic Olympic Aspirations Amidst Morocco's Triumphant Journey"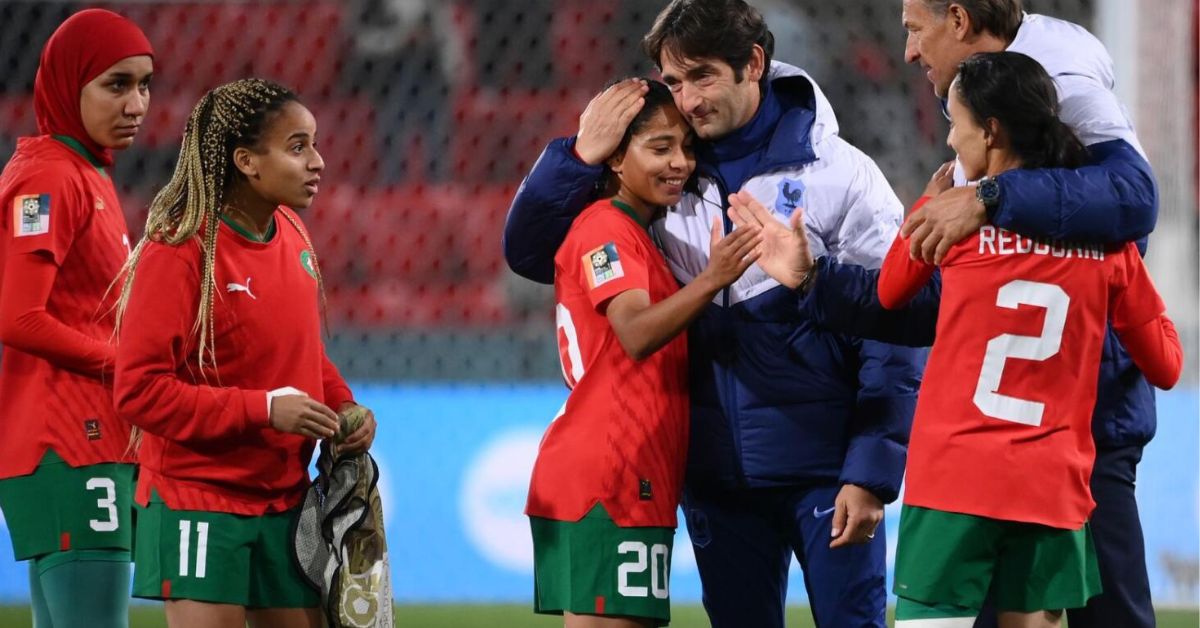 In the realm of sports, where dreams are etched on the grandest stages, Morocco's women's team illuminated the global arena with an unexpected journey that captured hearts and minds. Their World Cup adventure might have reached its conclusion, but the echoes of their remarkable feat continue to resonate, reverberating with Coach Reynald Pedros' visionary ambitions.
As the final whistle echoed against the backdrop of an intense clash against France, Morocco's coach stood tall, his pride unwavering. The scoreboard might have read 4-0 in favor of a formidable French side, but the indomitable spirit of his players eclipsed mere numbers. The World Cup chapter might have concluded, but Pedros' words unfold a narrative that extends far beyond this moment.
In the heart of the Moroccan camp, the journey is lauded as a "remarkable adventure," one that defied expectations and transcended boundaries. Coach Pedros stands as the guiding force, nurturing a constellation of talent that promises to shine brighter in the years to come. His gaze is set on the coveted Olympic Games in Paris, a pinnacle that beckons like a distant star.
While the World Cup curtain descends on Morocco's women's team, the tale doesn't conclude; it transforms. Pedros envisions a future where his talented squad not only continues to conquer the football realm but aspires to grace the Olympic stage. The dream of Paris 2024 is etched in his mind, a beacon guiding their path towards yet another monumental chapter.
As Morocco's women's team exits the World Cup arena, they do so not as mere participants, but as torchbearers of a nation's aspirations. Coach Pedros' words resonate like a rallying cry, akin to the euphoria that surged when Morocco's men's side reached the World Cup semifinals in Qatar. The parallel between these achievements is more than symbolic; it's a testament to the undying spirit of Moroccan sportsmanship.
The journey might have concluded in Australia and New Zealand, but the echoes of Morocco's triumph reverberate across continents. As we bid adieu to this chapter, we stand on the threshold of a new one – a journey where Morocco's name will continue to shine, where Olympic dreams intertwine with a legacy of determination, courage, and boundless ambition.