Don't Miss Our Women's Home Advantage Pack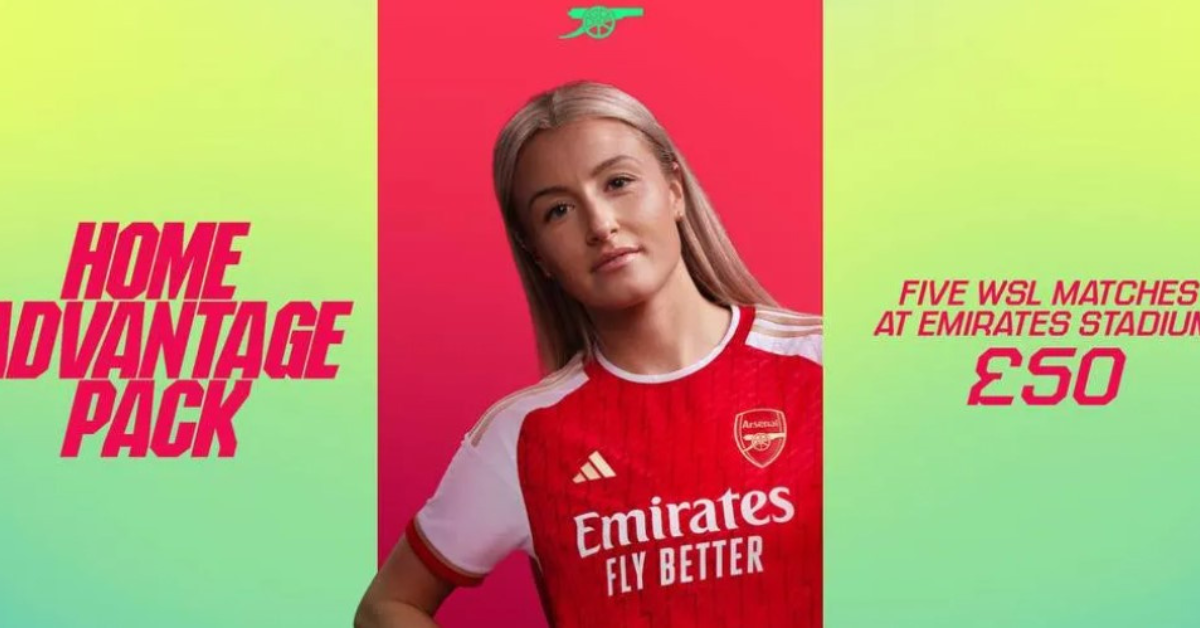 Secure your spot at 5 WSL games at Emirates Stadium for just £50 with our exclusive Home Advantage Pack.
The Home Advantage Pack is now available for purchase, offering coverage for five exciting Barclays Women's Super League matches at Emirates Stadium throughout the upcoming season.
Available at £50 for General Admission or £150 for Club Level, the Home Advantage Pack gives you the opportunity to secure prime seats to witness Arsenal Women's 2023/24 WSL campaign in N5. Supporters have the option to buy up to four Home Advantage Packs each.
For supporters with disability access needs interested in purchasing the Home Advantage Pack, please get in touch with our dedicated Disability Liaison Team at +44 (0)20 7619 5000 (option 2).
Key Highlights:
Premier Seating: Reserve your Club Level or Lower Tier seat for all five WSL matches when you acquire the Home Advantage Pack.
Exceptional Savings: Enjoy savings of up to 50% compared to purchasing individual match tickets, and 21% when compared to early bird prices.
Ticket Exchange: In case you're unable to attend a match, take advantage of the Ticket Exchange to resell your ticket once the Lower Tier / Club Level is sold out for each game.
Convenient Tickets: Automatically receive PDF tickets before each match.
Our passionate supporters truly electrify matchdays, and to maintain that vibrant atmosphere, we aim to ensure every seat is occupied at each home game. Home Advantage Pack holders are required to use their seat for at least three out of the five games; otherwise, tickets for future games may be canceled and refunded.
Posting your ticket on Ticket Exchange or using Ticket Transfer counts as utilizing your ticket. Further details regarding this will be shared closer to the season's commencement.
By- Sahiba Suri