Deschamps Criticizes FIFA's 2030 World Cup Plans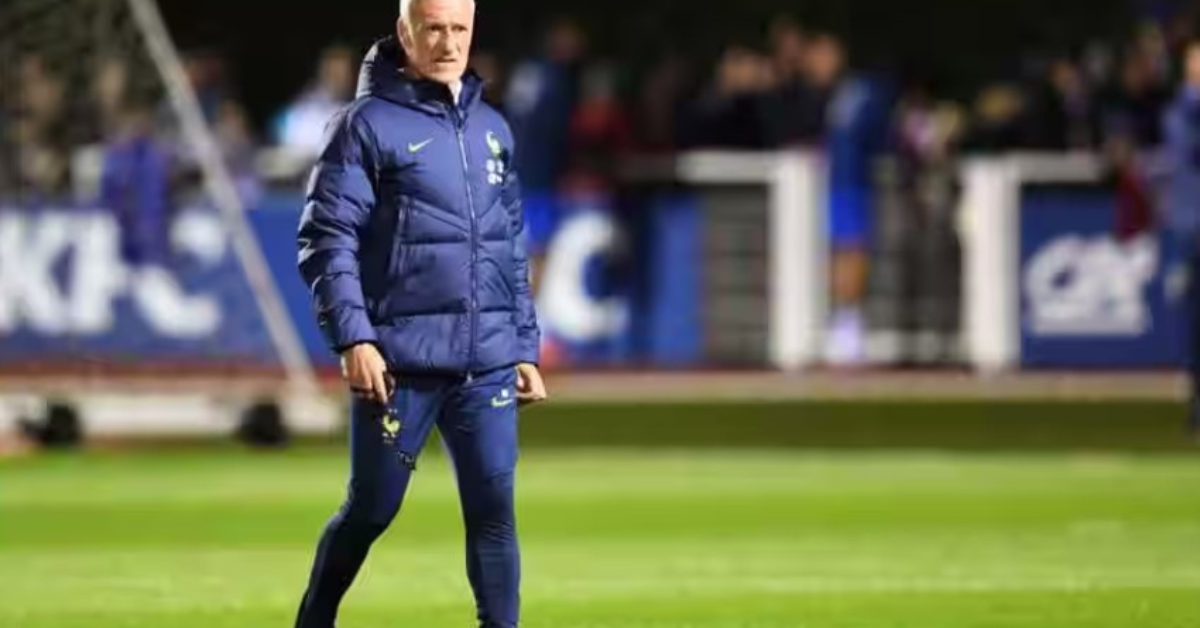 Deschamps Criticizes FIFA's 2030 World Cup Plans
France manager Didier Deschamps has expressed his dissatisfaction with FIFA's decision to organize the 2030 World Cup in three continents, involving six countries. Deschamps did not mince words when discussing his displeasure with the logistics of the tournament, which he believes will provide a distinct advantage to South American nations.
The decision to host the 2030 World Cup across Morocco, Portugal, Spain, Argentina, Paraguay, and Uruguay was announced by FIFA last week. All six nations will automatically qualify for the marquee event. This decision was made at a virtual meeting of the FIFA council and will need to be confirmed by all 211 FIFA members present at an event, likely to take place before the FIFA congress.
Deschamps expressed concerns about the decision, particularly the aspect of matches being held on the continent of South America. He argued that this would give South American countries a significant advantage, while other nations would have to move around to play their matches.
"Beyond the fact that it's a trend, organizing it over multiple countries, there is also the distinctive aspect of matches being held on the continent of South America. I don't know which countries will be involved, it will mean that the South American countries will be at an advantage and then the other countries will have to move around," Deschamps stated during a press conference.
Deschamps, a World Cup-winning player and manager, called for more coherence in the decision-making process from FIFA. He questioned the sporting and ethical coherence of hosting the World Cup in multiple countries across continents.
"I don't know who makes the decisions, but I won't hide from you the fact that I like things that are, on a sporting and ethical level, coherent. I don't think there is much coherence there," Deschamps added.
FIFA's decision to spread the 2030 World Cup matches across Morocco, Portugal, Spain, Argentina, Paraguay, and Uruguay was explained as part of the centenary celebration of the first World Cup held in Uruguay. FIFA stated that the three South American nations would each organize one match, with the first match taking place at the legendary Estádio Centenário in Montevideo, Uruguay, where the inaugural World Cup was held.
While FIFA's decision put an end to months of competition among continental confederations for hosting rights, it has also generated criticism from figures like Deschamps who openly express their discontent.
The logistics of organizing a World Cup across multiple continents and countries are undeniably complex. Travel, accommodation, security, and infrastructure considerations all play a role in determining whether such a tournament can run smoothly. Critics argue that the dispersed nature of the 2030 World Cup could pose challenges for fans, teams, and organizers alike.
It remains to be seen how FIFA will address the concerns raised by Deschamps and others. The decision to host the 2030 World Cup in this manner is certainly a departure from previous tournaments, which were typically hosted by a single nation or jointly by two neighboring countries.
As preparations for the 2030 World Cup continue, FIFA will likely face ongoing scrutiny and debate about the feasibility and fairness of its chosen approach. For now, the footballing world waits to see how this ambitious plan unfolds and whether it will be successful in celebrating the centenary of the World Cup in a truly global and inclusive manner.
For More Related News Please Visit Our Official Website
By- Sahiba Suri