Dawson Applauds 'Resilience and Character' in Comeback Triumph against Southampton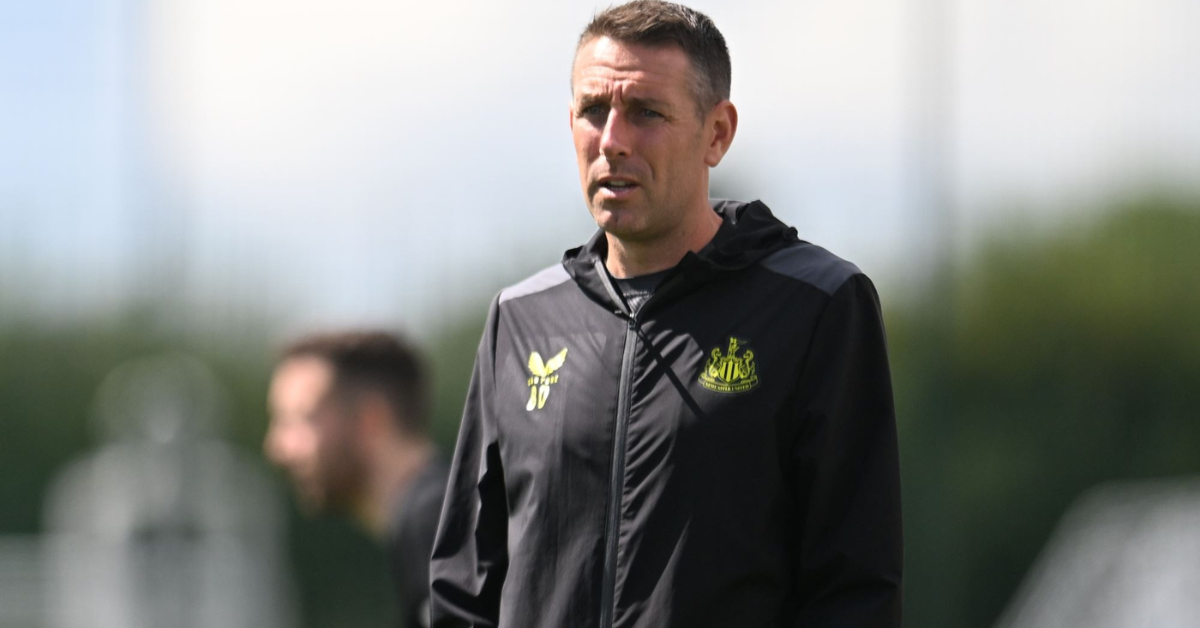 Ben Dawson has praised the "remarkable resilience and character" displayed by Newcastle United Under-21s as they overcame an early deficit to secure a 5-3 victory against Southampton in the Premier League 2.
The young Magpies found themselves trailing by two goals within the first seven minutes due to Dominic Ballard's double strike. However, they staged a remarkable recovery and took the lead by halftime following Amadou Diallo's converted penalty and goals from Ben Parkinson and Charlie McArthur in an eventful opening half.
Jay Turner-Cooke, introduced as a substitute, bagged a brace in the closing moments of the match. Despite Newcastle skipper Nathan Carlyon's red card, resulting from two bookable offenses, and Ballard completing his hat-trick during stoppage time, the young Magpies ultimately emerged victorious in a thrilling eight-goal encounter.
"It's always satisfying to start with a victory, especially against a formidable team that secured the division title last year," Dawson told nufc.co.uk. "Collecting three points from the beginning is crucial for the squad."
Dawson emphasized the team's dedication during pre-season and their preparation through challenging matches against senior teams. He highlighted the squad's resilience after an initial setback: "The initial phase of the game could have easily slipped from our grasp, but I believe the players displayed impressive resilience and character to regroup. Eventually, we began to execute our style of play with intensity, and we reaped the rewards."
Before the match, Dawson stressed the importance of a swift start and maintaining high intensity, a philosophy consistent throughout the club from the first team down to the youth levels. He assessed the early minutes, stating, "Our performance during the initial 20 minutes was unsatisfactory, but the team managed to turn things around by showcasing moments of quality and individual brilliance. To be critical, we could have been more clinical in front of the goal, and so could they."
Dawson expressed satisfaction with the performances of Parkinson and McArthur, both of whom contributed goals. He also highlighted Turner-Cooke's impactful substitute appearance, with the player scoring two goals shortly after coming onto the field.
Regarding Parkinson, who recently made his first-team debut in a pre-season win against Gateshead, Dawson commented, "Ben is in a positive phase after training with the first team during pre-season. Now that he's back with the under-21s, he understands he must work doubly hard to prove he deserves more opportunities with the senior squad."
McArthur, who made his professional debut at the age of 16 for hometown club Kilmarnock and subsequently joined the Magpies, received praise from Dawson: "Seeing Charlie back on the pitch is a joy. He faced significant injury challenges over the past few years, so witnessing his extended playing time was gratifying. It adds depth to our squad for the upcoming season."
Dawson also lauded Turner-Cooke's impact off the bench: "Jay's performance was delightful, scoring two goals upon entering the game. Although he was disappointed not to start, his attitude was commendable. Demonstrating determination and hard work when substituted in is the best way to make an impact and prove oneself to the manager."