David Beckham Net Worth 2023 : Who is richer?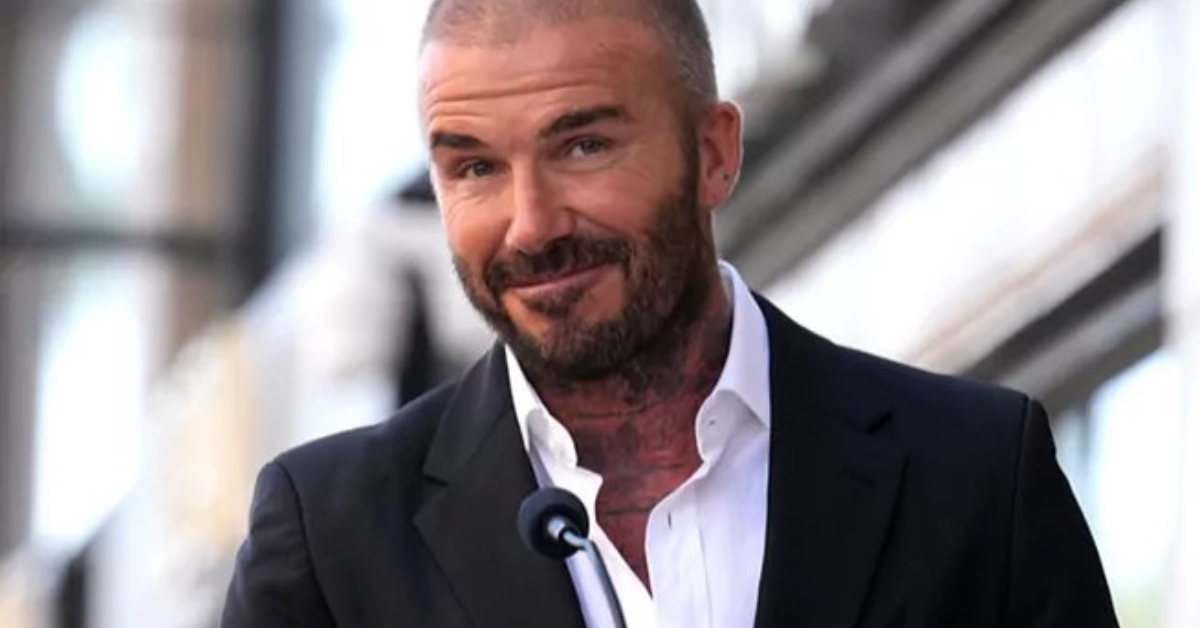 David Beckham Net Worth 2023: Who is richer Victoria or David Beckham?
David Beckham and Victoria Beckham have accumulated a staggering fortune over their 24 years of marriage. David Beckham, the iconic English football superstar, has established himself as a global brand both on and off the pitch, with a reported net worth of over $450 million as of 2023.
Beckham's journey to fame began with powerhouse football clubs like Manchester United and Real Madrid, where he displayed his remarkable talent. He also served as the captain of the English national team in more than half of his appearances, spanning three different World Cup tournaments. Beckham's illustrious playing career included stints with LA Galaxy, AC Milan, and Paris Saint-Germain before retiring from professional football. By the time he stepped away from the pitch in 2013, he had earned a staggering $800 million, solidifying his status as one of the highest-paid athletes of his era. The bulk of his income came from club wages and lucrative endorsement deals with renowned brands like Armani, Gillette, PepsiCo, and Adidas during his playing days.
However, Beckham's success extended beyond the football field. In 2014, he ventured into the business world by establishing DB Ventures. This venture served as the nucleus for Beckham's post-football career activities, including endorsements with brands like Adidas, Tudor Watches, and his own whiskey brand, Haig Club. In March 2022, Beckham made a significant move by selling 55% of DB Ventures to Authentic Brands Group, a deal estimated to bring him over $230 million.
Beckham's impact on the world of football continued as he exercised his option from 2007 to start a Major League Soccer (MLS) franchise, Inter Miami, in 2014. The team joined the MLS in 2020 and has witnessed exponential growth, with the arrival of football legend Lionel Messi significantly boosting its estimated value to $1.3 billion to $1.5 billion by 2024.
Victoria Beckham, David's wife, has also contributed significantly to their combined wealth. A former Spice Girl turned fashion icon, Victoria's net worth is estimated to be around $70 million. Her eponymous fashion label, 'Victoria Beckham,' has seen remarkable growth, with annual revenue soaring by 42% to $71 million by the end of 2022.
The power couple's combined wealth stands at an astounding $514 million, according to the Sunday Times Rich List. Beyond their individual successes, David and Victoria have leveraged their talents and entrepreneurial spirit to build successful careers beyond their initial claims to fame.
In addition to their professional achievements, the Beckhams have also established an impressive real estate portfolio worth a reported $88 million. Their most expensive property is a $37 million London townhouse in Holland Park. They also own a penthouse in Miami, Florida, a farmhouse in the Cotswolds, and two homes in Dubai, including an apartment in the Burj Khalifa, the world's tallest building.
The Beckhams' journey from their respective beginnings to their current financial success is a testament to their dedication, hard work, and ability to capitalize on opportunities both in sports and business. As a power couple, they continue to make waves in the worlds of fashion, football, and entrepreneurship, solidifying their status as two of the most influential figures in the entertainment and sports industries.
In conclusion, the Beckhams' incredible wealth and diverse business ventures showcase their ability to excel in various fields and secure their status as a prominent and prosperous couple in the world of entertainment and sports.
For More Related News Please Visit Our Official Website
By- Sahiba Suri