Coco Gauff Continues Remarkable US Open Preparation, Securing Third Title of the Season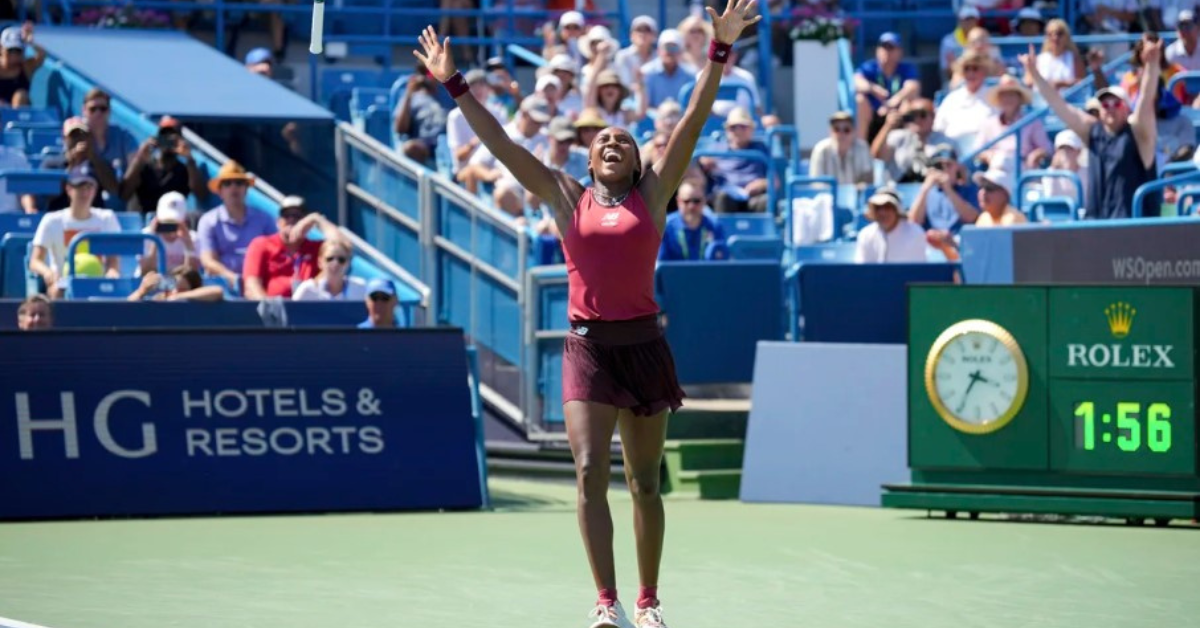 In a resounding display of prowess, Coco Gauff, hailing from the United States, upheld her exceptional readiness for the impending US Open by claiming victory at the Western & Southern Open on Sunday.
A powerful force on the court, the 19-year-old triumphed over Karolína Muchová with a scoreline of 6-3, 6-4 in the final, having previously bested the world No. 1, Iga Świątek, in the semifinals.
This latest title marks the third addition to Gauff's trophy cabinet this season, and her second hard-court championship of the summer. Her skillful performances come as a fitting prelude to the grand finale of the tennis calendar year, the US Open, set to commence on August 28 in Flushing Meadows, New York.
Reflecting on her achievements, Gauff expressed her satisfaction, particularly in managing the week's challenges. Her journey culminated in becoming the youngest victor in the history of the tournament. She acknowledged, "Yesterday, I secured a significant victory, and today's accomplishment was monumental too. Karolína is a formidable opponent, and it's truly heartening to see her reclaim her place at the top. She's undeniably one of the most gifted players on the circuit."
Gauff then delved into her performance, stating, "Today's victory was predominantly crafted through breaking the opponent's serve. My serving wasn't as potent as it was against Iga. While nerves weren't a prominent factor, I reckon it was a combination of factors—perhaps the lingering effects of the lengthy match yesterday. My serving wasn't as consistent."
Revealing the essence of a true champion, she continued, "The hallmark of a champion is how you perform on days when you're not at your best. I'm content that I was able to push through and prevail."
By- Sahiba Suri