Brunson's Comic Relief in Edwards vs. Covington Wait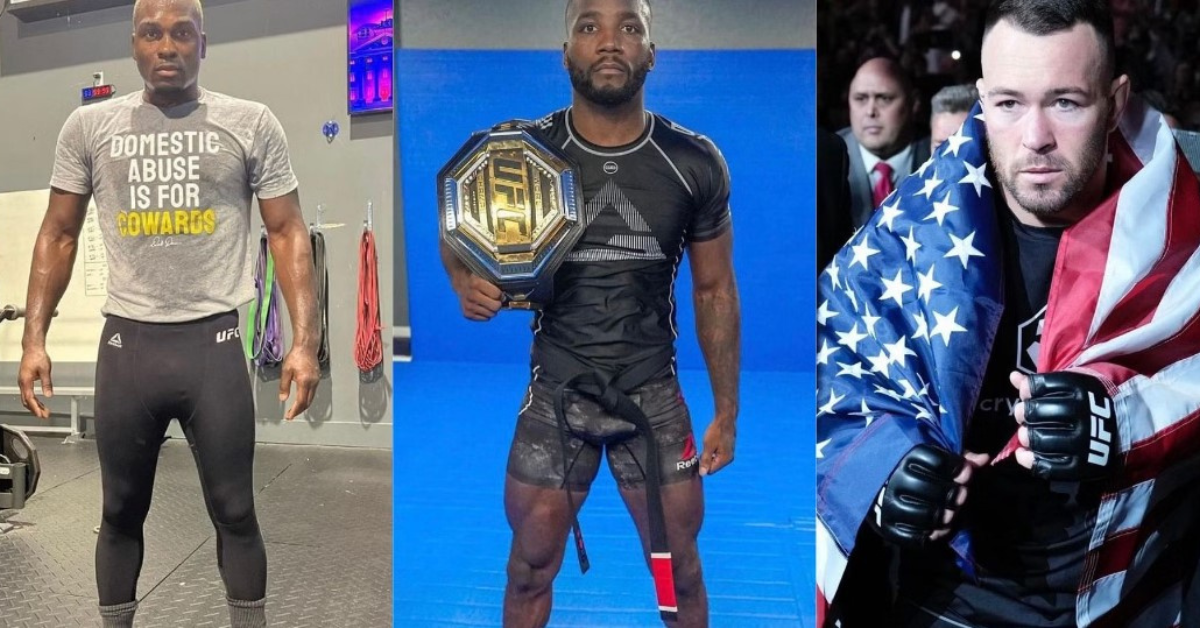 Brunson's Comic Relief in Edwards vs. Covington Wait
"Derek Brunson's Hilarious Take on Leon Edwards vs. Colby Covington Anticipation"
UFC middleweight Derek Brunson adds humor to the ongoing anticipation of a matchup between Leon Edwards and Colby Covington. While fans eagerly await the announcement of this highly-anticipated fight, Brunson shares a lighthearted joke about the long wait.
In March of this year, Leon Edwards secured a majority decision win against Kamaru Usman in an immediate rematch, successfully defending his UFC welterweight championship. Shortly afterward, Dana White announced that Colby Covington, who had weighed in as the backup for the Edwards vs. Usman 3 fight, would be the next contender for the 170-pound title.
Since that announcement, fans and top-ranked welterweights have been eagerly awaiting the official confirmation of the Edwards vs. Covington showdown. While the fight is expected to take place later this year, no concrete details have been released.
Amidst the growing impatience of some fans, Derek Brunson humorously referenced their frustration in a Twitter post. He quipped, "I tried to fight Edwards v Covington on UFC 5, on my Ps5 and my whole console caught on fire. Can't make that match anywhere!"
Leon Edwards' journey to UFC superstardom has been marked by his two-fight series against Kamaru Usman over the past year. Meanwhile, Colby Covington's last fight was in March 2022, where he secured a unanimous decision victory against Jorge Masvidal.
As anticipation builds for the Edwards vs. Covington showdown, the clock is ticking for the bout to happen in 2023. There are only a few remaining pay-per-view events without a main event, causing concerns among fans who are growing weary of the wait. However, it's reassuring to know that the welterweight title fight is still expected to take place before the end of the calendar year.
During an interview with Submission Radio, Leon Edwards' manager, Tim Simpson, confirmed that the fight would happen by the end of the year, with the remaining options being November and December. Both Edwards and Covington are reportedly ready for the bout, and fans can look forward to witnessing one of the most anticipated matchups in the welterweight division.
Leon Edwards, who made his UFC debut in November 2014, has evolved into a fan favorite with an impressive record of 13-2 (one no-contest). Now, he faces one of the biggest challenges of his career as he prepares to take on Colby Covington and solidify his position as one of the top welterweights in the UFC.
For more related updates visit our official website .
By- Sahiba Suri