Aryna Sabalenka Vogue World appearance US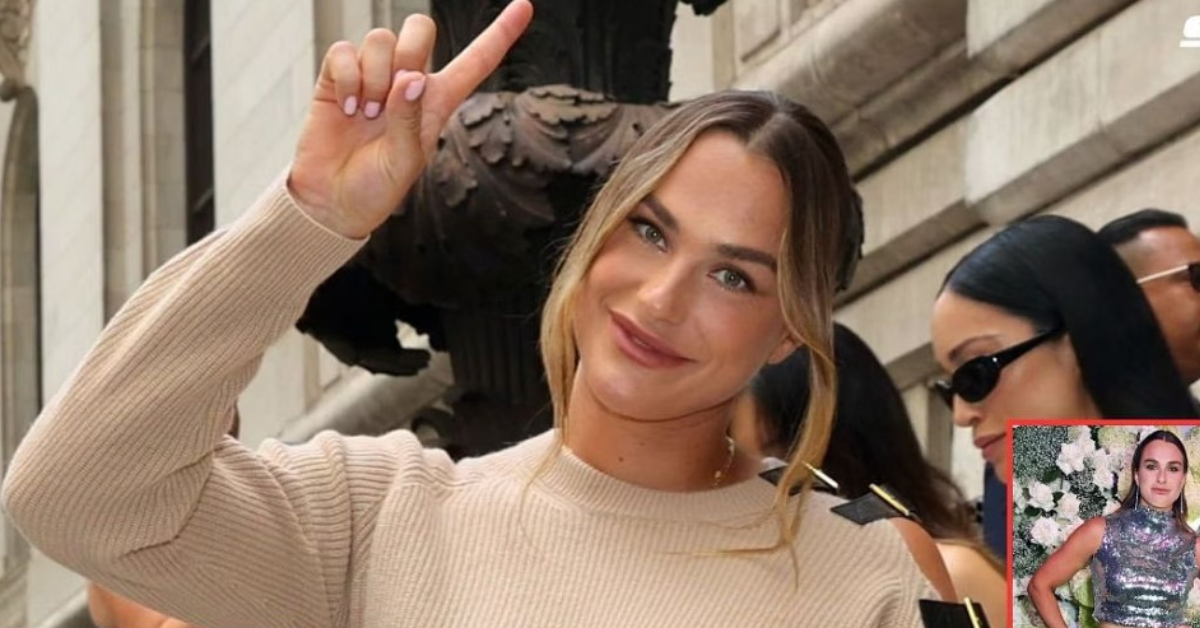 Aryna Sabalenka Vogue World appearance US
"Aryna Sabalenka Shines in Silver Dress at Vogue World Event in London"
Belarusian tennis sensation Aryna Sabalenka made a stunning appearance at the Vogue World: London 2023 event, held on September 14, where she showcased her glamorous side in a striking silver dress by London-based label 16Arlington. The event, which marked the commencement of London Fashion Week, celebrated British culture and fashion through various artistic performances and a grand runway extravaganza.
Sabalenka, who recently faced Coco Gauff in the US Open final, looked radiant in her sleeveless bodycon silver dress, turning heads and capturing the attention of the cameras. She shared a picture from the event on her Instagram account, expressing her gratitude to the designers and event organizers for the incredible experience.
Vogue World: London was a theatrical celebration featuring performances from opera, theater, and film stars, as well as musicians from classical and pop genres. The highlight of the event was a spectacular runway presentation showcasing autumn/winter 2023 collections. Proceeds from ticket sales benefited numerous performing arts organizations in London, including the National Theatre and Royal Opera House.
The event's grand finale featured iconic supermodels Naomi Campbell, Cindy Crawford, Linda Evangelista, and Christy Turlington, who graced the cover of Vogue's September issue.
In the sporting arena, Aryna Sabalenka had a remarkable run at the 2023 US Open, where she reached the final match but narrowly missed out on her second Grand Slam title. Despite her defeat to Coco Gauff in a thrilling three-set match, Sabalenka achieved a significant career milestone by ascending to the top of the WTA singles rankings for the first time. She had previously won the Australian Open earlier in the year.
Sabalenka's powerful groundstrokes and serve dominated the first set of the US Open final, which she won 6-2. However, Gauff mounted a comeback, taking the second set 6-3 and breaking Sabalenka in the third set to secure a historic 2-6, 6-3, 6-2 victory.
Despite the loss, Sabalenka displayed sportsmanship and praised Gauff for her incredible performance, acknowledging her opponent's well-deserved victory. Sabalenka also expressed her ambition to finish the year as the world's top-ranked player, highlighting her determination and motivation to achieve her goals.
Aryna Sabalenka's impressive journey at the US Open included victories over strong opponents like Madison Keys, Daria Kasatkina, and Clara Burel. While her quest for the US Open title fell short, Sabalenka's achievements and resilience continue to make her a prominent figure in the world of women's tennis.
For more related updates visit our official website .
By- Sahiba Suri