Arsenal's Transfer Coup: David Raya's Shocking Arrival Shakes Football Realm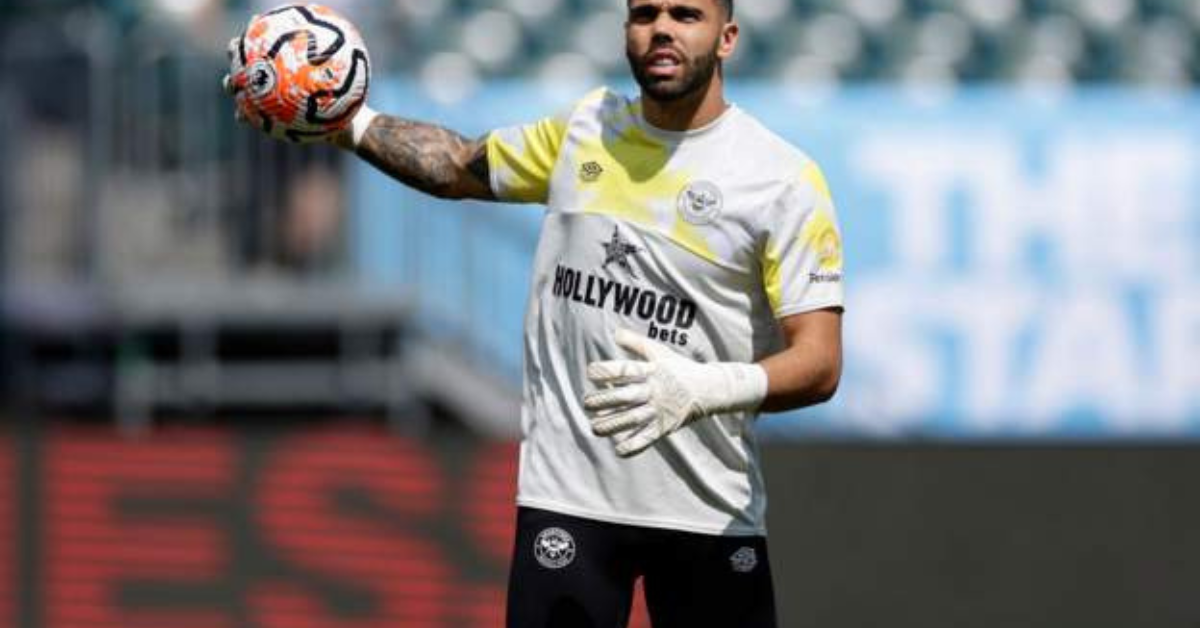 Hold on to your seats, football fans, because a seismic shift is underway in the world of soccer transfers. In a mind-boggling turn of events, Arsenal Football Club has unleashed a transfer bombshell that is sending shockwaves through the sport. Brace yourselves for the jaw-dropping news: Arsenal is reportedly on the cusp of sealing a groundbreaking deal with none other than David Raya, the sensational Spanish goalkeeper hailing from Brentford.
Sources close to the matter, including the legendary Fabrizio Romano, have unveiled this eye-popping revelation: the Gunners have locked horns with Raya's current club, Brentford, and struck a deal that could potentially redefine the trajectory of their upcoming campaign. Hold your breath, for this is not just any deal – it's rumored to be a colossal £30 million agreement, making it a game-changer in every sense of the word.
The implications of this audacious move are sending shockwaves far and wide. Arsenal, known for their flair and flair for the dramatic, are leaving no stone unturned to shake up the football establishment. Raya's imminent arrival not only symbolizes a potential paradigm shift for the North London giants but also promises to ignite a frenzy of anticipation among fans and pundits alike.
The goalkeeping position, a cornerstone of any successful football squad, is poised to undergo a dramatic transformation at Arsenal. With Raya in the picture, Arsenal's defense could morph into an impenetrable fortress, instilling fear in opposition attackers and fueling the dreams of fans yearning for glory.
Financial implications aside, this move is an embodiment of Arsenal's audacious spirit and determination to reclaim their former glory. In a league where big-name signings often translate to big-game performances, Arsenal's swoop for Raya seems to be a calculated step towards re-establishing their dominance. The Premier League has witnessed its fair share of blockbuster transfers, but this particular move is veering towards legendary proportions.
As the clock ticks down to the official announcement, football aficionados worldwide are left in awe of Arsenal's audacity. The dawn of a new era is upon us, one where Arsenal's pursuit of excellence takes center stage. Raya's potential arrival, laden with intrigue and expectations, is set to be a turning point that leaves an indelible mark on the beautiful game.
In a realm where the unexpected thrives, Arsenal's audacious plunge into the transfer market is redefining the boundaries of conventional wisdom. As the football world holds its collective breath, the arrival of David Raya could be the catalyst that propels Arsenal back into the spotlight they've been yearning for. In this high-stakes drama, with the spotlight firmly on the Gunners, the narrative is anything but predictable. Buckle up, for a new chapter in football folklore is being written right before our eyes.