Team India Gears Up for Asia Cup 2023: Key Insights and Preparations.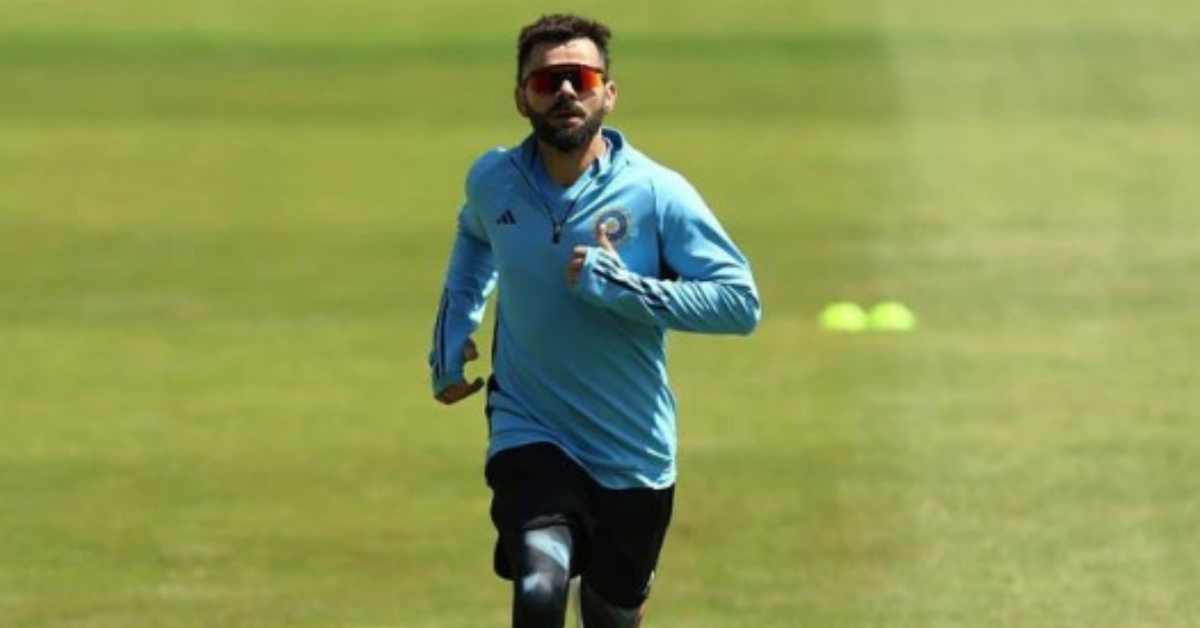 As the countdown to the Asia Cup 2023 begins, Team India is primed for an intense cricketing showdown. The Men in Blue are poised to launch their campaign on September 2 against arch-rivals Pakistan, in a bid to secure a triumphant start to the tournament. With the ICC ODI World Cup looming on the horizon in October, India's performance in the Asia Cup carries significant weight. Here are three crucial factors shaping India's path:
Mixed T20I Series Results: The recent T20I series witnessed Team India facing contrasting outcomes. While they clinched a 2-0 victory against Ireland, the West Indies posed a tough challenge, leading to India's loss by 3-2. Notably, neither Virat Kohli nor Rohit Sharma participated in these series, raising questions about their form and readiness for the forthcoming battles.
Also Read: "Hardik Pandya Emerges as a Game-Changer"
Virat Kohli's Fitness Triumph: Virat Kohli, known for his dedication to fitness, showcased his prowess by acing the Yo-Yo test. His remarkable score of 17.2, well beyond the BCCI's mandated minimum of 16.5, demonstrates his exceptional physical conditioning. This level of fitness is pivotal as he leads India into the Asia Cup and readies the squad for the demanding ICC ODI World Cup 2023.
Also Read: Virat Kohli sharing his yo-yo fitness test results.
Preparation Intensifies: In anticipation of the upcoming challenges, the Board of Control for Cricket in India (BCCI) orchestrated a comprehensive training camp in Bengaluru. The camp serves as a pivotal juncture for players, including those who participated in the T20I series against Ireland. Scheduled for August 25, this phase will further solidify India's strategies and teamwork. Rahul Dravid, the esteemed head coach, and other coaching staff are anticipated to play an active role in refining the team's tactics.
Eyeing Asia Cup Glory and World Cup Preparations: The unveiling of the Asia Cup squad on August 21 underscored India's determination to secure coveted victories. With Rohit Sharma at the helm, India aims to break its decade-long ICC trophy drought. The Asia Cup serves as a pivotal platform to fine-tune strategies and elevate team synergy, laying the groundwork for the impending World Cup.
Also Read: Asia Cup 2023: Rohit Sharma-led India squad announced, Shreyas Iyer, KL Rahul back
A Quest for Redemption and Legacy: India's World Cup victory in 2011 remains a cherished memory, and the team aspires to reclaim that glory. As the Asia Cup unfolds, the Men in Blue carry the aspirations of a cricket-crazed nation, united in its hope for an ICC triumph after years of anticipation.
In a cricketing landscape defined by fierce rivalries and soaring expectations, Team India embarks on a journey that encompasses challenges and opportunities. The Asia Cup 2023 is not merely a competition; it is a testament to India's resilience, preparation, and undying commitment to emerging victorious on the international stage.

Also Read: Investment in your future as a footballer: TFA 30-Days Football Trial in Dubai – Rush to Dubai
By- Sahiba Suri