"Love's 35-Kilometer Journey: A Surprise Proposal"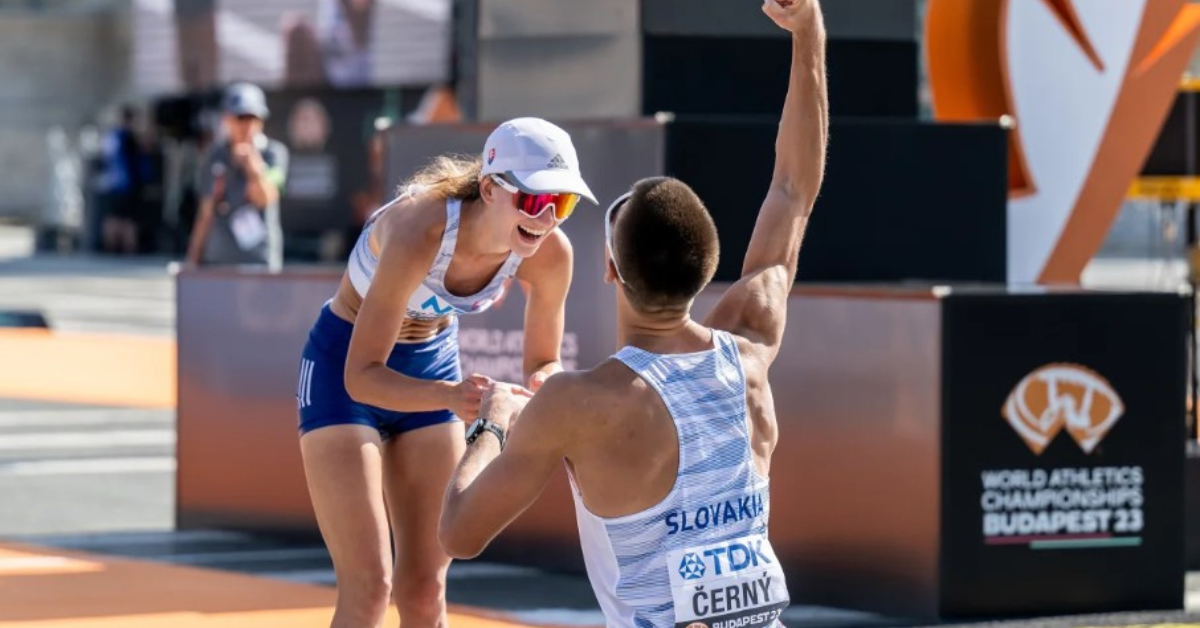 In the world of sports, victories are often celebrated with medals and records, but for two Slovakian athletes, the journey to a different kind of triumph was marked by a path of 35 kilometers.
Dominik Černý and Hana Burzalova, both representing Slovakia, were participants in the grueling race walking events for men and women at the prestigious World Athletics Championships held in Budapest, Hungary.
On a fateful day, amidst the simultaneous races, Černý completed the men's race, securing the 19th position with a remarkable personal-best time of 2:32:56. While his performance was commendable, his mind was occupied by a golden plan of a different nature.
The spotlight then shifted to Burzalova, who crossed the finish line in the women's race, achieving the 28th position with her season-best time of 3:02:47. Little did she know, an unexpected surprise awaited her beyond the race.
As Burzalova's heart raced from both the exertion and the race's intensity, she was stunned to discover Černý down on one knee, holding a ring in a hand, in a scene that mirrored the intensity of their athletic pursuits.
Overwhelmed and astonished, Burzalova managed to utter a heartfelt "yes," pausing only to stop the timer on her watch. The moment was a symphony of fatigue, shock, and genuine love. A triumphant scene of two dedicated athletes coming together to embark on a new chapter.
With a victorious fist pump to the sky, Černý slipped the ring onto Burzalova's finger, marking a different kind of victory, one that resonated with their personal journey.
Amidst the cameras' flashes, the newly-engaged couple shared an intimate kiss, their arms raised in an exultant gesture, capturing the essence of this extraordinary moment. Then, with an athlete's strength, Černý swept his fiancée off her feet, carrying her away, the two of them now on a journey of a lifetime together.
Although medals might not have adorned their necks in the official race standings, the radiant smiles and the sparkle of a new ring tell a tale of a far more profound victory—one of love, determination, and a race that led them to each other's hearts.
For more related updates, visit our official website!
By- Sahiba Suri