Konstantinos Mavropanos: A Vital Asset for West Ham United's Defensive Fortitude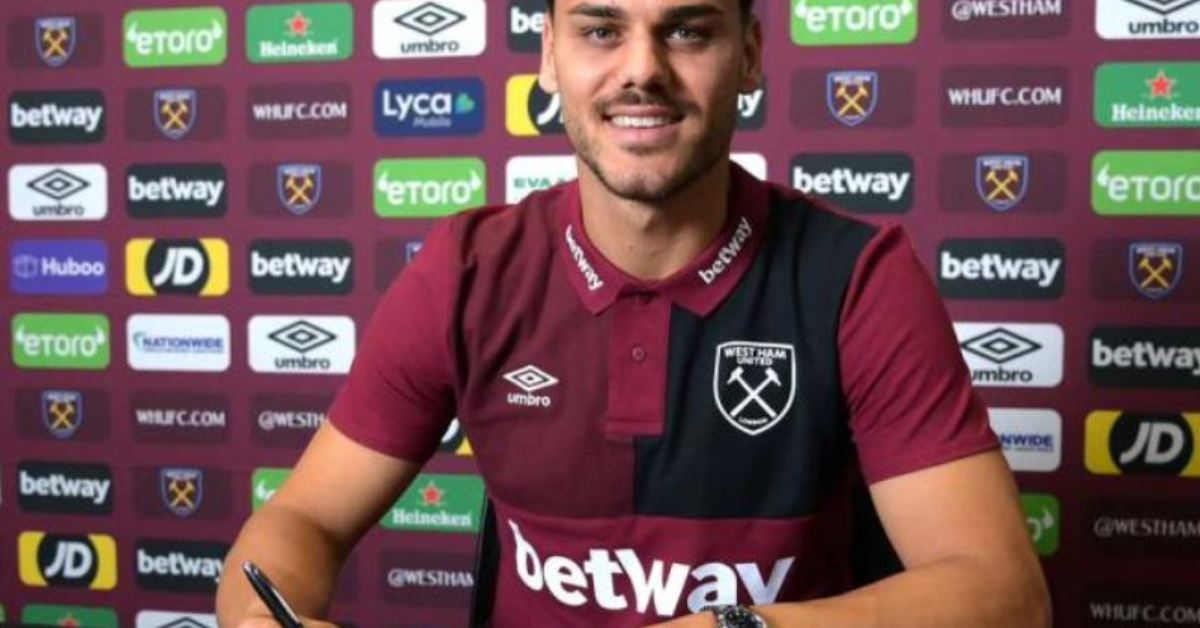 The arrival of Konstantinos Mavropanos to West Ham United has sent ripples of excitement through the fanbase, as the Greek international brings a wealth of skill and strategic prowess to the team's defensive lineup. Mavropanos' signing from Bundesliga side VFB Stuttgart underscores West Ham's commitment to fortifying their squad for the upcoming 2023/24 season, and his performance analysis promises a substantial contribution to the club's ambitions.
Also Read: Investment in your future as a footballer: TFA 30-Days Football Trial in Dubai – Rush to Dubai
The Transition and Growth of Mavropanos
After a successful stint at VFB Stuttgart in the 2022/23 season, where his performances played a pivotal role in his team's Bundesliga campaign, Mavropanos returns to the Premier League with newfound maturity and expertise. The Greek defender's four-year journey in Germany has seen him evolve into a central figure for his team, both at club level and in international competitions.
Also Read: Virat Kohli sharing his yo-yo fitness test results.
Defensive Mastery and Proactive Play
Mavropanos' defensive prowess is marked by his exceptional ability to anticipate and intercept plays, demonstrating an impressive average of 6.31 interceptions per 90 minutes last season. This keen reading of the game enables him to disrupt opponent attacks effectively. What sets him apart is his astute defending without resorting to unnecessary fouls, maintaining a defensive duel success rate of 66.4%. This attribute showcases his commitment to maintaining a balance between assertive defending and disciplined play.
Also Read: Health Streak is alive and well – Henry Olonga
Dribbling Skills Beyond His Position
Surprisingly, Mavropanos' influence extends beyond his defensive role. His dribbling statistics, reminiscent of a forward, have caught the attention of enthusiasts. Producing 1.92 dribbles per 90 minutes, Mavropanos stands shoulder-to-shoulder with skilled attackers in terms of dribbling proficiency. His ability to carry the ball out of defense could prove invaluable in initiating counter-attacks and adding a layer of unpredictability to West Ham's gameplay.
Also Read: Asia Cup 2023: Rohit Sharma-led India squad announced, Shreyas Iyer, KL Rahul back
Precision Passing and Aerial Dominance
Mavropanos' contribution extends to his passing game. With commendable vision, he adeptly executes progressive passes, averaging 9.03 per 90 minutes. His long ball accuracy, standing at 62.4%, places him in the league of accomplished passers. His towering height of 6'4″ grants him a considerable advantage in aerial duels, boasting a remarkable 68.1% win rate in the Bundesliga. This height also translates into potent set-piece attacking prowess, making him an asset during dead-ball situations.
Also Read: Pakistan Secures Thrilling Victory Over Afghanistan in 2nd ODI Clash
Strategic Positioning and Solidarity with Peers
Mavropanos' positional awareness further solidifies his defensive impact. His anticipation and strategic positioning during crosses reflect a deep understanding of defensive nuances. His ability to thwart dangerous situations by effectively blocking zones and intercepting crosses could be a game-changer for West Ham.
Also Read: Don't Miss Our Women's Home Advantage Pack
A Cohesive Defensive Unit
Mavropanos joins a formidable central defensive group that includes seasoned players like Kurt Zouma, Nayef Aguerd, Thilo Kehrer, and Angelo Ogbonna. Their combined international experience, exceeding 100 caps, underlines West Ham's emphasis on a robust defense. David Moyes is poised to capitalize on this accomplished unit, offering the team stability and versatility in the defensive aspect.
Konstantinos Mavropanos' acquisition heralds an exciting era for West Ham United. His blend of defensive acumen, attacking potential, and cohesive teamwork positions him as a vital asset in the club's pursuit of success in the 2023/24 season. As the Premier League unfolds, Konstantinos Mavropanos' impact on West Ham's gameplay and strategic approach will undoubtedly be one of the captivating narratives to watch.
By- Sahiba Suri